Rhea Byrne
(?)Community Member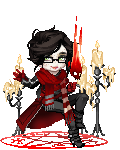 Posted: Wed, 06 Mar 2013 22:40:01 +0000
Well, seems like there's a new RIG in Mecha Neko. What'd you get from it? Post here and I'll get to working on this list. Bear with me, I'll get this done as fast as I can.

Puella Magi Madoka Magica
Thanks, Lapin Lequesne for the organized list.
So, what do you guys think of it? Excited? Or not so much?