AzuriIl
(?)Community Member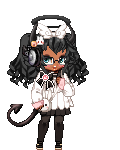 Sparkly Bunny
9,350 Points
100
Posted: Fri, 08 Nov 2013 22:56:30 +0000
Etre BeIIe
jawful
Etre BeIIe
Why did people pay over 500mil Gold for ugly Grizzly Hats then or over 1bil for a Halo whereas noone even bats an eye when there's free halos like the Tinsel Halo being given away? Definitely not because of those poses or the hat itself, it was a sign of being a rich Gaian.
that's a dumb reason for owning an item
addendum: i know people who like the grizzly hats because they think they're cute, or because that specific shade of brown matches their favorite pair of shoes. and even if there are "better" halos released (which probably only came into existence because the donation items were so unattainable), wouldn't the originals still hold sentimental value because they were made first? they're like a piece of gaia history!
It may be dumb to you, but that's how things work. Why do you think people buy Chanel, Gucci or Louis Vuitton bags? Because they're the only cute and pretty bags out there? Or because you can carry your stuff around better when you wear those? Not really. Theres plenty of fakes for 20$ that look exactly the same, but people still go into those highly expensive stores and spend their money on those prestige bags. And then you see them walking around, with their heads held high and full of pride for that bag. It's a sign of being rich. Not everyone can easily spend 1000$ on a bag. You don't see those brands go bankrupt, because people love to show off. Cars, bags, clothes even electronics (Apple, Alienware, or whatever) anything is ok, as long as the brand has the right image and the right price to portray that highly exclusive image.
I used to work for Abercrombie and their clothes have shitty quality, but people still dish out 100$ for a horribly ugly top or even more. Not because they're great clothes, but because of the brand and the image it portrays. Because not every single person out on the street can afford them. And because it gives their customers the feeling of being special in a way.

As someone who can afford to wear Chanel / Louis / Guess
I agree with this.