7obias
(?)Forum Assistant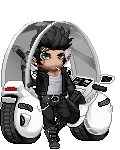 Posted: Sun, 16 Jun 2013 23:33:35 +0000
Yorugami
7obias
Either really would be fine! I just think it's hard to find use for a single wing... I know some people can make it work, but I personally need two wings before I'm going to use them xD I may be picky? Who knows.

Different positions would be more than enough to differentiate them from the Alchemy wings! Plus, they really don't look much the same, just same concept


XD True.
I find that it really off-balances an avatar having one wing only.
Probably because the avatar box itself is pretty uneven...>>;

But you know how Gaia is.
I have a feeling we'll have to wait for another 10 years
before they think about releasing another set of paired wings.

Either way I hope it's not like TinierMe where they release the
awesome, most asked for items right before shutting down the website.
It really does off-balance an avi. Something is simply missing!
Lol I hope Gaia has learned something through their 10 years of existance! Perhaps that it shouldn't take 10 years before making something possible, not granted, just making it possible. Through a lot of investments, with a lot of luck and good Gaia business... those wings are possible...
I'll stay hopeful, thinking that they have learned a lesson. Or they will keep having the community b*tching and moaning about it for another decade lol
As for TinierMe, they went out with a bang at least lol