scullylam
(?)Community Member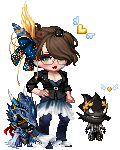 Posted: Wed, 03 Apr 2013 01:36:27 +0000
Thanks to Existential Existence's con update about new things happening with Gaia and inspiring this thread.
Read Existential's thread
here.
What struck me the most was the fact Gaia may have their own board game. What kind of game will it be? Monopoly? Sorry? Mouse Trap? Settlers of Catan?
I was sitting here, thinking of the possibilities this board game may be. And sure, it can go anywhere. But what if, there was a zOMG board game. The goal of the zOMG game is endless. It can be suited as finding all the null chambers or following your journey like it is in-game, reaching the end by having to defeat Endboss. Actually, a zOMG board game would be awesome.
But, there can be Gambinopoly. Fluff Match, a memory game. Maybe Gaia decides to go into card games and have their own playing card decks featuring NPCs, critters, or even do a zOMG deck.
Gaia pretty much can go in any game style they want and there is tons of art already. I for one, hope the board game be an original concept, I wanna go on a journey and pull a card to find I been swarmed to death by gnomes and lose a turn.
What kind of board game do you want to feature Gaia? What characters? Animals?
Oh and yeah a Clue version would be cool. That house on the hill would suit that perfectly. And have DMS characters in it? (scully with a blood bat. awwwww yeeeaaaahhh.
emotion_awesome
)
xd
*some other ideas of making gaia related games.
operation: marshall edition. (because we all "love" marshall that much.)
rock puppy and friends matching game.
npc paper dolls. (okay not a game but... lol.)
rock puppy and friends candyland edition.
hungry hungry diedrich.
gaia uno.
case of pietro "deal or no deal" style. (find the case that really is pietro's. if you do, you want to open it and you can't. hint: reapersun make a follow-up ei please!!!
whee
)
apples to apples: gaia edition. (using words and phrases from gaia achievement system, gaia stories, npc/animal names.)
"fill the box!!!!" a hot potato game. (somewhat jack in the box but flying giftbox. pass it around to music and once it stops, OMNOMNOMNOMNOMNOM)
*for the young kids: introducing flash cards by gaia!!! ABCs/numbers featuring kitten star and other furry friends.
trading card game. (gaia specific, moga/zomg expansions. yes, stealing hoc's card design and others... lol this one is more of a fail game idea.)
EVEN MORE WORSE BOARD GAME IDEA.
emotion_awesome
GAIA'S VERSION OF MALL MADNESS.
all shops are the stores here on gaia. have to complete your shopping list and you can only use gold as payment. gold be a set amount for each player? anyway, draw a card to keep moving around to fulfill your shopping list. but there be trap cards like "awww you ran out of gold. go back 5 spaces." and maybe another trap card/trap list where it be a rig/rei/ei/mc item and trololololol!!! something you can't afford. end up having to beg to work for a shop owner to afford the item, making you spend more time missing your turn. lawl. xD
rejected olympics edition. all the mini games (from both rejected olympics) be made as rl games. either have as for console gaming or a few make as board/card games. like the matching bunnies game or clearing dust bunnies. those can be memory match games, etc.
*added*
jenga: gambino tower edition.
and also gambino tower set offered in toy form. lincoln logs, lego,
angry birds set.
*cough*