TINSTAAFL
(?)Community Member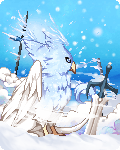 Posted: Thu, 27 Dec 2012 04:43:47 +0000
milkbun

...
I'm hopeful, like you, that in the new year we have more time to release some full EIs though~!
This isn't your typical Bundle. It's entirely centered on 3 year old EI's. Made before CI's took over.
Gaia looks at the number of sales these EI rereleases make. Buying one may re-establish to Gaia that we are still very interested in the older style EI's. Not just REI's and CI's. From what the devs told me, Gaia never intentionally put regular EI's on the back burners.
MoonRosePetal

I definitely miss the normal/long-term EIs. I remember always having to log in on Friday to catch what evolved and then discussing in the various long-term EI discussion threads. Now? You know what's evolving, you can assume certain poses, and discussion is mostly isolated in the fan threads. No excitement, no surprises, and less discussion. :/

For a couple years now, Gaia has been in what many around here will agree with defining as, the dark age of Evolving Items. With EI artist's neglecting a much larger project, and choosing the quicker, more acceptable route of a Rapid Evolving Item. Most of these REI's are usually already complete by the time they're released into the Cash Shop. Making the REI's feel more to me like the artists are trying to fill a quota. In the end, the concepts are less original, and somewhat become predictable before the EI finishes. On the plus side to REI's though, there's usually no filler poses.
This may come to many of you as a surprise; but from what I've been informed, there are a few REI's in storage. Already complete, that haven't been released to the public yet. These REI's are not only from artists whom are currently on the EI team, but also from former members of the team as well.
I have a suggestion:
While Gaia releases some older REI's, why not let that time be used to help the artists work on a Long Term EIs? That is, if they want to.
Discussion can be found over
The Final BLT
in the GCD forum
biglanky14
TINSTAAFL
biglanky14
TINSTAAFL
Hey Lanky, something occured to me not too long ago... your job was prioritizing what each department worked on, right?
I was just curious on if regular EI's (non-rapid) happen more frequently once you're gone? Any idea?
Totally honestly, I don't know. We didn't make a conscious decision to de-emphasize them or anything. EI's take a ton of work (and we all know that our track record with some of them wasn't super-stellar). So if there are fewer, it wasn't really due to anything other than that we had a bunch of other stuff to do. But we haven't forgotten them at all, and without promising, hopefully you'll be happy in the near future.
Thanks for letting me know what's up. It's actually been a question haunting me for a few years now.
sweatdrop
Just because an EI isn't well receieved a few times doesn't mean it'll always be the case. I think after the Pietro, I've seen alot of users have been wanting another slow slow EI. And, with enough other frequent updates, why shouldn't there be something like it?
At first, I noticed the the reason the Pietro wasn't well received was because none of the devs gave us a heads up how slow it was going to evolve. But During the last 6 or so evos, users were much more in the groove of how the item was taking it's toll, and I suspect there were alot less death threats.
sweatdrop
Ha - yeah, we definitely are determined not to let another Pietro happen. But like I said, I don't think you've seen the end of EIs. And keep asking about them around the site too to keep on us.