lAMX
(?)Community Member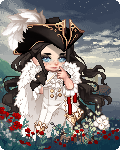 Posted: Sat, 26 Jul 2014 07:38:32 +0000
Riot Jinx
lAMX
Riot Jinx
lAMX
cyradius

the color wasn't already used in every single other part, just those 2 poses, and those 2 poses sure aren't purple in the recolor. eh, i find the "you shouldn't paint the clothes purple, when the eye and heart are purple" argument kind of silly...
And? I didn't ask for your opinion because I really don't care. I made a comment. Why you even bothered to correct something I
didn't even say
and call it an argument I don't know.
rolleyes
This is an open forum and if you post your opinion, people have the right to comment on it just as much as you have the right to post it.
Also argument isn't always negative in connotation;
"a reason or set of reasons given with the aim of persuading others that an action or idea is right or wrong"
Even if it's not actually something you've said or believe in, him calling it an argument isn't an incorrect usage of the word.
I know what argument means, thank you. There was no persuasiveness to my statement whatsoever.
My
problem was with his "correction" to my statement with his opinion. I don't care about his opinion and there was nothing to "correct". He has a right to post what he thinks freely. But he needn't go to my comment and b***h about me being wrong in his mind. If he disagrees with me, fine. If he'd asked me to discuss why I didn't like the recolor and what I would have done differently? Fine. Would have taken that totally differently and gladly had a discussion. Instead he tries to patronize me with "correcting" me which, obviously, I did not appreciate.
Even when I read your posts there's an implicit argument inside of it which, I still don't believe is far off from what he said. It reads that you're upset that the recolor is using a color that was already in the item, albeit a small portion.
It's reading that you're upset and that they shouldn't have used purple, they could have used any other color than purple. He didn't say your statement said "there is already purple clothes," he was explaining that the amount of purple in the original wasn't even close to the amount there is now.
Also, I'm going to add that your tone is incredibly cross and I'm not going to discuss this further. No one has insulted you, yet you behave as if someone did, and I highly suggest you don't let this attitude follow you around because i'd imagine it's very exhausting.
Awh hmmm,
maybe I'm annoyed because some idiot starts whining at me, and then some patronizing little twatwaffle decides to white knight so they can feel special
Quote:

spe·cial
ˈspeSHəl/Submit
adjective
1.
better, greater, or otherwise different from what is usual.

and opinionated
Quote:
o·pin·ion·at·ed
əˈpinyəˌnātid/Submit
adjective
conceitedly assertive and dogmatic in one's opinions.
and get their gold star of the day for joining in a discussion they don't belong in
at all
just to give me an internet definition and then patronize me by calling me a b***h passive-aggressively without outright saying so. Goodness, I
would
think that would be enough to be slightly irritated. Hmm.
And I highly suggest you take out the huge stick up your a** once in a while and breathe because I imagine it's very exhausting. FYI honeybuns
smile
Go ahead and report me btw, I know you're just itching for it with a reply like that.