Hi-Potion
(?)Community Member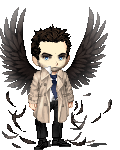 Posted: Tue, 26 Nov 2013 02:47:34 +0000
Normally I post a "GC to gold" conversion thread, but I threw that out the window since there is no general converstion anymore since 25 dollars can be worth anywhere from 12 mil to 29 mil! So ******** that noise! Alternatively, I have decided to do an item thread and organize any items by their prices! If I miss ANYTHING please link me to the items!
Items OVER 5000 GC:

2k13 Rare Pet Pack

2k13 Rare Pet Pack (2 Pack)

2k13 Rare Pet Pack (5 Pack)

Dumpling the Bear
-- Exclusive Rare Pet from
2k13 Rare Pet Pack

Inverse Marionette
-- Exclusive to the
Marionette Bundle

Israfil's Wings

Jophiel's Wings

SDPlus PLATINUM Blind Box (3 Pack)

SDPlus PLATINUM Blind Box (5 Pack)
NEW Items:
New Items:
--------------------
Amusing Manner
Azure Mystere
Disgrace of Hubris
Maisy Lovely Locks
Somber Bloom
Wintergreen Refrain
New Recolors:
--------------------
Bitter Sweets - Recolor of

Dark Chocolate
Butterfly Jab - Recolor of

Butterfly Kick
Fiery Ascension - Recolor of

Icy Ascension
Marionette's Bangs - Recolor of the marionette bangs from...

SDPlus #118 Pale Marionette

Ashen Marionette
Moonlight Silverstene - Recolor of

Midnight Violeztin
Princess of the Heavens - Recolor of...

Princess of the World

Princess of the Universe
Rosamund's Passion - Recolor of...

Rosamund's Revenge

Rosamund's Redemption

Rosamund's Devotion
Links will be added as theyre available!
5000 GC Items:

Moonlight Silverstene

Wintergreen Refrain

Azure Mystere

Disgrace of Hubris

Maisy Lovely Locks

Moonlight Silverstene
SDPlus PLATINUM Blind Box

Rosamund's Passion

Princess Of The Heavens
Somber Bloom

Monsieur Loyal's Reprise

Trickster's Gimmick


Princess Of The World


Mellow Cryptodira


Sandman's Dreams


Bound Warlock


Nice Suit For Work


Strawberry Ribbon Candy


Stellar Rain

Faust's Bottle


One Winged Soldier

3000 GC Items:
Rosamund's Passion

Minty Kisses


Star Tamer


Perky Melody


A New Year


Blade Of The Night Sky


Workshop Flora


Doufu Hua


Whim Sea
2500 and 2000 GC items


Marionette's Bangs
Fiery Ascension

Rainy Day

Loving Manner

Cutthroat Cook

Ginga Acceleration

Honorable Arc

Loathing Style

The Celestial Queen of Solair

King Of Campus

Pandalita

Akihabara Nobody
1500 and 1000 GC GC Items:

Puppeteer

The Jabberwock

Blushing Light Charmer

Anzen Rider

Interstellar Bounty
'

Aamira The Serene

Virgil Rosenthal

White Russian

Faded Revenant

Pious Cleric

Shin's Tenacity

Petulant Enchanter

Furious Lost Boy
Items less than 1000 GC:

Cassiopeia Cutie

Lovely Lovely Lady

Keiko's Cake 2nd Gen

Golden Belle

Copper Belle

Blue Belle

Wintry Kisses

Dark Heart 2nd Gen.
Special Bundles:

Marionette Bundle
Contains:
---------

Ashen Marionette

Crimson Marionette

Icy Marionette

Inverse Marionette
-- Bundle Exclusive

Lovely Pink Bundle
Contains:
---------

Astra-14: Sakura Breeze

Lunarian's Pink Bao

Magical Miracle Mage

Strawberry Sundae Sweets

Refreshing Blue Bundle
Contains:
---------

S-Pop Club: Rayna 2nd Gen

Stoic Lost Boy

Sweet Lunarian

Winsor

Rina Collection Bundle
Contains:
---------

Astra-14: Sakura Breeze

Cream the Kitten

Cupcake Darling

Faustine's Bottle

Neapolitan Pandalita

Ribbon Candy

SDPlus #009 Rina

Shy Gardener

Summer Violet

Unicorn

Brennivin Collection Bundle
Contains:
---------

Black Magus

Black Swan

Clockwork Headmaster

Dante's Divine Verdict

Decadent Frosting

Golden Petals

Her Raiding Majesty

Kanoko's Nightmares

Swanky Gent

The Rose of Fontainebleau
This is currently UNDER CONSTRUCTION! If you'd like to help, please copypast this code with the item info?
[url= item url here] [img]item image link here[/img] item name here[/url]

After I add all the items, I will add a "before sale" price of the items~
Discussion points:
Item List Image:
-Are you happy with the selection?
-What do you think of the sheer volume of items?
-Is there anything you wish was in this sale?
-Do you think we will have a special RIG this time? (like the Pet Rescue or Gold Blind Box?)
-Will you be spending money or reaping items from the MP at decreased prices?
Timetable:
Wednesday:

-Midnight: Maisy Lovely Locks, Moonlight Silverstene, Mellow Cryptodira
-1 AM - 11 AM: ??? items
-1 AM - 3 AM: Loving Manner
-4AM - 6 AM: Interstellar Bounty
-5 AM - 7 AM: Minty Kisses
-8 AM - 11 AM: Puppeteer
-11 AM: Wintergreen Refrain, Tricksters Gimmick, Monsieur Loyal
-12 PM - 5 PM: ??? items
-12 PM - 2 PM: Star Tamer
-12 PM - 3 PM: Anzen Rider
-3PM - 6 PM: Cutthroat Cook
-6PM: Azue Mystere, Princess Of The World, Sandman Dreams
-7PM - 8PM: Perky Melody
-7PM - 11 PM: Blushing Light Charmer
-8PM - 12AM: Marionette Bangs
-10 PM - 12 AM: The Jabberwock
(adding more slowly)
Thursday:
-Midnight: Disgrace Of Hubris, Bound Warlock, One Winged Soldier
-1 AM - 11 AM: ??? items
-1 AM - 3 AM: Ginger Acceleration
-4AM - 6 AM: Workshop Flora
-5 AM - 7 AM: Aamira the Serene
-8 AM - 11 AM: Honorable Arc
-11 AM: Azure Mystere, Nice Suit For Work, Faust's bottle
-2 PM - 5 PM: Rosamund's Passion
-12 PM - 2 PM: Blade Of The Night Sky
-12 PM - 3 PM: Cassiopeia Cutie
-3PM - 6 PM: Loathing Style
-6PM: Princess Of The Heavens, Strawberry Ribbon Candy, Stellar Rain
-7PM - 12AM: ??? items
-7PM - 10 PM: A New Year
-10PM - 12AM: Celestial Queen Of Solair
-7PM - 10 PM: Keiko's Cake 2nd Gen
Friday:

-Midnight: Wintergreen Refrain, Tricksters Gimmick, Sandman Dreams
-1 AM - 11 AM: ??? Items
-1 AM - 4 AM: King Of Campus
-4AM - 6 AM: Pandalita
-3AM - 6 AM: White Russian
-7 AM - 11 AM: Celestial Queen Of Solair
-11 AM: Princess Of The Heavens, Princess Of The World, Mellow Cryptodira
-12 PM - 4 PM: Fiery Ascension
-12 PM - 3 PM: Minty Kisses
-12 PM - 3 PM: Lovely Lovely Lady
-2PM - 6 PM: Puppeteer
-6PM: Somber Bloon, Moonlight Silverstene, Monsieur Loyal
-7PM - 12AM: ??? Items
-7PM - 10 PM: Doufu Hua
-7PM - 11 PM: Virgil Rosenthal
-10PM - 12AM: Akihabara Nobody
Timetable from sat-mon by She-who-loves-hyphens
Saturday
-Midnight: Azure Mystrere (5000 GC), Nice Suit for Work (5000 GC), Stellar Rain (5000 GC)
-1 AM - 3 AM: King of Campus (2000 GC)
-2 AM - 6 AM: Pious Cleric (1000 GC)
-4AM - 6 AM: A New Year (3000 GC)
-7 AM - 10 AM: Ginga Acceleration (2000 GC)
-11 AM: Somber Bloom (5000 GC), Strawberry Ribbon Candy (5000 GC), One Winged Soldier (5000 GC)
-12 PM - 2 PM: Workshop Flora (3000 GC)
-12 PM - 3 PM: Golden Belle (500 GC)
-3 PM - 5 PM: Loving Manner (2500 GC)
-6 PM: Maisy Lovely Locks (5000 GC), Bound Warlock (5000 GC), Faust's Bottle (5000 GC)
-7 PM – 9 PM: Whim Sea (3000 GC)
-8 PM - 12 AM: Wintry Kisses (500 GC), Bitter Sweets (2500 GC)
-10PM - 12AM: Faded Revenant (1500 GC)
Sunday
-Midnight: Princess of the Heavens (5000 GC), Princess of the World (5000 GC), Monsieur Loyal (5000 GC)
-1 AM - 3 AM: Loathing Style (2500 GC)
-3 AM - 6 AM: Shin's Tenacity (1000 GC)
-4AM - 6 AM: Star Tamer (3000 GC)
-7 AM - 10 AM: Loving Manner (2500 GC)
-11 AM: Maisy Lovely Locks (5000 GC), Moonlight Silverstene (5000 GC), The Sandman Dreams (5000 GC)
-12 PM - 2 PM: Doufa Hua (3000 GC)
-12 PM - 3 PM: Amusing Manner (2500 GC), Copper Belle (500 GC)
-2 PM - 5 PM: Faded Revenant (1500 GC)
-6PM: Disgrace of Hubris (5000 GC), Trickster's Gimmick (5000 GC), Mellow Cryptodira (5000 GC)
-7PM - 9 PM: Blade of the Night Sky (3000 GC)
-8PM - 12AM: Petulant Enchanter (1000 GC)
-10PM - 11 PM: Cutthroat Cook (2000 GC)
Monday
-Midnight: Somber Bloom (5000 GC), Strawberry Ribbon Candy (5000 GC), Faust's Bottle (5000 GC)
-1 AM - 2 AM: Honorable Arc (2000 GC)
-3 AM - 6 AM: Dark Heart (500 GC)
-4AM - 6 AM: Pandalita (2500 GC)
-6 AM - 10 AM: Akihabara Nobody (2000 GC)
-11 AM: Disgrace of Hubris (5000 GC), Bound Warlock (5000 GC), Stellar Rain (5000 GC)
-12 PM - 2 PM: A New Year (3000 GC)
-12 PM - 3 PM: Blue Belle (500 GC)
-2 PM - 5 PM: Butterfly Jab (2500 GC)
-3PM - 5 PM: The Jabberwock (1500 GC)
-6PM: Wintergreen Refrain (5000 GC), Nice Suit for Work (5000 GC), One Winged Soldier (5000 GC)
-7PM - 9 PM: Workshop Flora (3000 GC)
-8PM – 11 PM: Furious Lost Boy (1000 GC)
-10PM – 11 PM: Rainy Day (2000 GC)
Psst if anyone can help make a text version of the time-tables thatd be great: