Fractale
(?)Community Member
Posted: Sat, 02 Feb 2013 06:39:34 +0000
As much as some people would love to see the Zurg return to Gaia, and some Zurg left behind to get more spotlight-coughFlarncough-, I think another alien race that some may or may not be familiar with might be making their return to our lovely little planet, before the Zurg decide to revisit us. I'm talking about the Vylons; the hostile music-hating extraterrestrials who showed up from the far ends of the galaxy, once before, in the Famestar Hero CI, to try and destroy us and our precious music.
Quote:
Stage 3 Complete!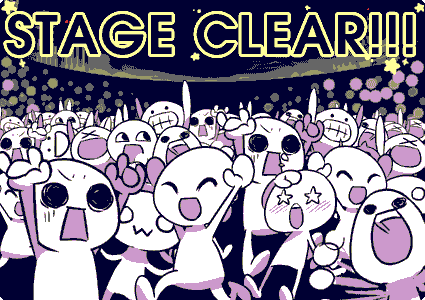 The performance was so awesome, the Vylons heard it in the cold vacuum of space. Somehow.
Too bad they're one of those evil aliens that hate everything about music. The dreaded Vylon
armada descends and issues an ultimatum: stop ALL music in the world, or be destroyed!
Failed to Save the World....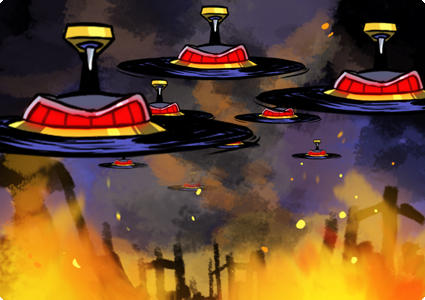 The Vylons were not impressed at the performance and decided to continue attacking
your world anyways. Click below to claim your item before they blow that up too.
My assumption of their inevitable return is based off the beginning of Song of Amour's beginning story.
Quote:
Faith is a well known singer, and her fans pay huge sums of money and travel around the world just for the chance to hear her voice. Her boss, however, is extremely strict and protective, and maintains a rigid schedule to protect her. He's worried that her beautiful voice will lure the most unwanted of people.
of course, since it's likely a Valentine's Day REI, based off the item's name, and now, the manager who could likely have a love interest in Faith, which might explain his jealous posessiveness and need to protect her, I can't imagine anything more romantic than him having to try and fend off an angry armada of Vylons who send their way back to Gaia, drawn by Faith's music, and try to annihilate her.