Slider546
(?)Community Member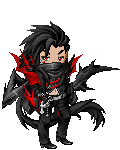 Posted: Thu, 07 Feb 2013 06:30:45 +0000
Hi-Potion
VVhip
A lot of what I'm seeing here are statements that have nothing to do with the pose being available to more people. Many who are posting are far more concerned with losing gold on an investment.

I wonder how many that do not own the item, do not want to see a similar functioning item released.

And I wonder if those that do own it are actually concerned with more than just an investment or on principle.

Principle doesn't count, let's be realistic. Gaia doesn't have principles in mind when it makes items. It's a business, a few pissed off investors aren't going damage Gaia. Nor are they going to even leave. They've put too much into the site. They've invested time and have a lot to show for it. Who would leave a site over one investment piece? What Gaia are concerned with are sales. Would this make them more money? HELL YES! I'm not calling Gaia greedy here. I'm calling them smart business people!

Investment loss alone is not a good enough reason not to re-release an item that has such broad function on the site. That's your gamble for buying an item that may be re-released or may have a cheaper alternative released.

Investors worried about income loss, If the item gets cheaper and you lose your 2mil, you can do as some of you have recommend others to do. Quest it back. You all make it sound simple. 2 mil isn't that hard to make, Surely you can make it back easy as pie. wink
My main problem is that people feel ENTITLED to every expensive item for super cheap.
Like I wouldnt MIND if they rereleased Agape.
But not for gold.
For cash.
At a high price. 1000-1500 GC a pop. Maybe more.
The only reason Im vindictive about this is 1. because people have had 3 chances at this item while it was cheap 2. they want it even cheaper than when it was 400k-500k. They just feel so entitled to the point of having it as a single pose item or even a gold item. I mean, I've had to work for so many items. Plenty of people work long and hard for their items. Its kind of annoying that people literally just want them to be given away.
This point has been visited already, albeit much earlier in the thread, but it has been talked about nonetheless.

Nobody here has asked that the item be given to them for less gold, we are discussing the re-release of the pose as a stand alone item or included within a bundle of all the poses that can manipulate the layers of other items.
Yes, the scissors are included within the story of it, but that does not mean that it should forever be bound to Agape.

Your second point is also one that was already made.

Many people were not here for the original releases of the item, therefore, it is not their fault that they did not get it.

For example, I myself took a 2.5 year break from Gaia before coming back a couple weeks ago, and I did not have the opportunity to purchase Agape while it was in the cash shop.

Does that mean that I, and other users like me, should be put at a disadvantage because the current owners don't want their investment to wane?