Kiro_Shinigami
(?)Community Member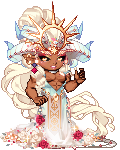 Posted: Sun, 21 Dec 2014 19:15:41 +0000
Anise Silverclaw
Kiro_Shinigami
Anise Silverclaw
Kiro_Shinigami
Anise Silverclaw
Kiro_Shinigami
Desire came home to see the tavern was still where he last found it and upkept well. The kitchen was open to his nostrils confirmation and he ordered a steak and chips and some greens to go at the side. A glass of mulled wine as was his way drank pinky slightly up as this was not something that he could unlearn.

He looked about for his patron sin and coo'd

" Kiro came home from the sky adventures"

Coming from out of a room nearby, the female would stretch her arms high, eyes closed to savor the moment. When she opened them again, the silver irises fell upon Kiro. "Good evening Kiro. I see you are well."
it didn't matter if he was eating drinking or on the toilet, He heard his patron sin and bowed to her deeply. " I have been yes My Lady, I am back fully...I came back to announce my arrival back from the other galaxy's back to this one"

She would smile to him and give him a nod of the head. His formalities were not necessary, but she would not deny him that which he desired. "I see, in that case, welcome back, Kiro. It's a pleasure to have you here with us again."
He could be told to stand and be at ease but drilled into him to show respect would never end. he rose from his knee and looked precarious in high heels and a corset and lipstick and eyeliner. Rupaul would be proud of him and the envy of the male species in drag nails hair and legs all waxed filed and glow spray tanned to have him shimmer even more.
" Im pleased to be home again....All is done now, All is completed and made to orbit again. Have you been well? has Ix been well? I have not been to Valuara in so long I wonder if I am remembered."
he frowned worried he was a relic now.
With his ending remark, Anise would chuckle softly and move by Kiro to affectionately pat him on the chest. "My dear, we all have times when we must be away. Myself included, you will not be forgotten, this I promise you. You're my wonderful and unique Lesser." That spoken, she moved behind the bar and turned on the coffee machine. Though she could summon up a fancy cup of coffee at will, it took the fun out of making it. Turning back to Kiro as the coffee brewed, she shrugged lightly. "Ix and I are well enough. Things have kept us away as well."
He smiled and shimmered as his DNA or what passed as such for an alien like him and he offered her a seat. " I am pleased to hear you both are well, I miss the presence of the many, I can feel the pulse lament its adrenaline loss"

His eyes where red under the light but wanted to be gold again and his body was in combat to let his Y chromosome run passed the invading new feeling.

To hear he was her unique Lesser just made him fall silent and blush as he was never anything to anyone other than the biggest thorn in the paw of carbon organisms.

" The stars have had my need of attention, The core or the all mother is calling her children home. Its for renewal and for reforming. I have been damaged in my journey's....I am to sleep in the cores embrace before I can be again"