Rose Scented
(?)Community Member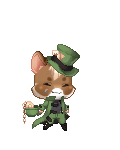 Posted: Tue, 22 Jan 2013 00:09:10 +0000
Wearing: This.
With:
OOC:



It may have sounded crude, but Scarlett felt relieved she wasn't the only of the 'cubi race to have allowed her petrefied heart to thaw and be breeched by another being. She was, however, sympathetic to the pain she had struck in him as shown by the frown that twisted her cherry lips like decorative wrought iron.

"Forgive me." She uttered stiffly, French accent much more pronounced than other moments prior.

Her peacoat was lifted from the stool on her opposite side, swung around her shoulders and deft fingers slid plastic discus' through the hemmed holes meant. She stood, placed a few fat gold coins down on the counter and swiftly exited the building. Her slender frame was leaned against the side of the building, and a pack of smokes was brought about, a filtered f** pushed between her lips and ignited.

A sigh of smoke ushered grey toxins from between cherry buds.