Rose Scented
(?)Community Member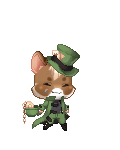 Posted: Sun, 27 Jan 2013 05:12:13 +0000
Over the buzz of the various conversations that she heard going on, Scarlett smiled and started to nod at the woman who was asking for a job – since they currently were no workers, of course there were positions available – when someone else entered, sat, and asked for whiskey and a glass, something Scarlett could easily oblige. She held a hand up to the orange haired girl and turned, selecting a bottle of Jack Daniels from the glass, lighted shelves and a half-sized crystal glass from yet another shelf. Both were placed down before him on the counter with a light nod as she looked back towards the more creatively dressed, orange haired girl. "We are, in fact hiring. Is there any position you're more inclined to?" She asked, eyes turning about the room appreciatively, enjoying the buzz of conversation and the smell of alcohol from so many various bottles.

"Is there anything else I can get you?" She inquired of the whiskey drinkin' man, her head canting to the side, easily able to listen to both at once, as well as Sydney down the way. "Yes well, soon it'll just be you and I, Sydney." Scarlett said, losing her cheery disposition for a moment, thinking of when she'd have to add two more graves to the memorial in the garden.



With: Sydney. Wearing: This.



What's love got to do with it?


What's love but a second hand emotion?


What's love got to do with it?


Who needs a heart, when a heart can be broken?