Kiro_Shinigami
(?)Community Member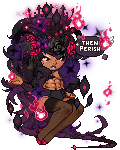 Posted: Sun, 30 Oct 2011 16:46:54 +0000

Remember to

us!
Omega to HOT for you? Well come cool down with us also at





The Chatterbox variant and direct link to Afterlife.

Useful to know.

The OOC where you can post OOC regarding the main~ Hover over it to join.

YOU ARE HERE~ The map of the star system.
•
The beats we provide, A sample of whats to come!
•
Beyond the Sahrabarik star list the asteroid belt or Oort Cloud where Omega is kept safe from slow maneuvering ships and any idiot brave enough to try to take it over! Omega is fully self sustained and the people within are either outlawed or other. Of course the corrupt rich gamble and come here too but if you want the true darkness you need to keep watching as a shadow is in every corner.


Ooh look This is just how populated we are and doubt us again and that shredder bullet will find your forehead!

Population: 7.8 million and growing
Orbital Distance: 2.43 AU Earth to the sun is 1 AU so we are really far out!
Orbital Period: 6.9 Earth Years
Total Length: 44.7 Km You can travel Omega in 1 day and still miss everything!

Tho we love to go by standard years as in 365 days and so on, The rotation of Omega around the star Sahrabarik is slow and this means you can wait 6.9 years to age 1 year! Pretty neat If you like to be a wrinkle bag that's only 20 Omega years old Hahahah!!

• Ahh you made it past the docking port customs, Excellent let me introduce myself. My name is Kiro, Welcome to Omega. Your among the stars now so act like a star and shine! See something that grabs your fancy? Ask the bartenders to make it happen.
Well that sums up your red carpet entree~lets talk about your stay here Hmm?

Ooh You're looking for Aria? She is gone, I am a little softer than her but test me or aggravate me and I am just as dangerous! Ruthlessness got me where I needed to be, My throne my soul and my part of the universe is well protected. Omega has no real ruler but it has ONE RULE " Don't ******** with Kiro" As Aria has no more say. I changed everything to my liking too. Omega needed a soft touch to the iron glove.

All of you are aliens to me, Everything is planetary explainable and of course we cater to everyone's tastes so pay close attention as I only do this TOUR once.

You have been moved forward in the queue and let in. Your eyes will be assaulted with the virtual holo panel flames that allure you to the main entrance that scans you as you enter.




What is Club afterlife? Its a Nightclub Located in the far rims of this Milky-way for the fine tuned people who wish to Dance know their cocktails. RP's are started here and the setting is on Omega where the Club is situated and you're on an Asteroid in the far dept of space in a star cluster known as the Sahrabarik Cluster. You are near the ending of the galaxy as Sahrabarik harbors the Omega 4 Relay. The relay itself remains closed as it appears to not be able to receive only SEND ships to the center of the galaxy....The center of the galaxy is a super massive black hole and you DON'T wanna go there. All ships port in via the Sahrabarik Relay on the rim on the system.

I accept all in here and expect everyone to be polite to the levels of universal respect. Just make sure you stick to the area your in. Don't be a Vorcha, We do keep those out!

The clubs layout is 3 floors and each floor has the staff that it needs on each floor. With this NOTE what floor you are on in order to get served.

25K pages ago I was born into this role~ Ill see it through to the end.

If withing RP you are IC that's IN CHARACTER If your on about your daily life and such that's OOC~~OUT OF CHARACTER and said in (( ))




This is what you are to expect inside the hull of the asteroid!

The gravity is weaker than earths gravity. You're lighter here in other words, The atmosphere is artificial and there is no sunshine or rain or snow or cold or heat here. Everything is regulated to suit a universal body heat level. If you're cold blooded wear thermals to keep you warm and if your hot blooded or something I don't know exists yet, Please free to have lots of drinks.
The LUX setting (( Lighting)) Is there for also artificial to represent time. The sun is a dwarf star called Sahrabarik and is surrounded by a gas giant, Asteroids and a fuel station. You need fuel to jump the mass relays to other arms of the galaxy? Do so there.

All transport here is flying and the traffic system is thus in layers. Fast traffic is TOP traffic and slower traffic is bottom levels. Note that the asteroid is HUGE so stepping out of your car in mid flight means death and rolling a window down means decompression if travelling at speeds that go over 300 MPH's

We do cater to food on Omega itself so find your way to the relevant food area and enjoy. You can find those on the lower wards and the swanky upper levels. Just making sure you don't over eat and end up making a mess cause I wont clean it for you and the Vorcha may think its food!

People will dress fancy and Warriors in all sorts of armor will walk in to show off their attire.

All ages welcome and every species, Just note we are all in our late and mid 20's Now this doesn't mean OMG OLD PPL, NO it means people with a little bit more EXP in life. Respect the age barriers and keep the peace.

We are strictly

PG13!

If I see anything or the mods here see anything that doesn't fit the bill we will report you and you will get banned from here and or gaia!

(( Then again you are on a website for ages 13 and up I don't think I have to tell adults what to do anymore do I?))



Jump into the Galaxies hottest most notorious Nightclub, Let your hair down your feet up and the bartenders amaze you.



If I see fit Ill add more rules.



You deserve my respect, You made it clear you can roleplay and you made it clear I can trust you when i am not around. Carry on and do the galaxy proud!



✓ Love us, We want your patronage!

✓ I want to get to know you, We want to get to know you. Welcome stranger and feel at ease.

✓ Everything here happens in RP. We have an OOC of you want to dig deeper into stories and negotiate your own plots detached from mine.

✓ We love anything scifi! Scifi is our setting mixed with HIGH fantasy.

✓ Obey Gaia T.O.S at all times!

✓ Commerce has its own laws, Obey those too!

✓ Bring in your friends if you just wanna relax and soak up the atmosphere here. We are chilled out.

✓ Romantic RP's have to stay PG13. Same for Fight RP's and BATLLE RP's

✓ Advertise for us! Help us grow huge again without the Chatterbox imputence.

✓ We are Semi Lit accepting and happily accept any other form of litteracy levels and will help you improve your RP skills if you want help.

✓ This is the year 2190 and your 2015 or earlier gadgets wont work. Welcome to the future.

✓ Aria T'loak was disposed of, This means You are in an Open world Mass effect setting where you meet all SORTS of aliens now on Omega. Mass Effect 4 if you will and perhaps even 5 XD



-------------------------------------------------------------------------------------------------------------------------------------------




I cannot believe I have to tell people still, But I do like to slap people about when I am in that kind of mood so avoid me having to play BAD Cop on you will you? I like being good better!




✗ Don't ******** With Kiro. Aria may be gone but I am trice as bad and unforgiving!

✗ Don't be a petty child. You get told NO it means NO. Listen to people!

✗ Never roleplay the filth you see in the Chatterbox in here please. If you want a sewer club go be with the snakes in their pit!

✗ Blood guts sex and gore? NOPE Its not PG13 so I don't wanna see it!

✗ Meta gaming? NOPE! You do this and I will metaKICK your n00b a** into the nearest star!

✗ Bored? Looking for trouble? If its not in RP I will also Kick you into the nearest star! Trolling is so boring, You bore me...Go Home troll you are drunk!

✗ No killing anyone or anything without it being plot confirmed or OK'd by myself.


~Graphics by Pax Brittanica ♥♥~

Afterlife was Created 30th October 2011 We are EX Chatterbox and 3 years old!