Densho
(?)Community Member
Posted: Tue, 05 Apr 2005 10:36:31 +0000
(( Updates on bulletin board down below. ))
Yep, hard to believe, but its true...I'm the guy who owns a girls' dorms. Who knows what sorts of trouble will go on if I take responsibility of it all
sweatdrop
Anyone and everyone is welcome to visit the dorms, the hotsprings, or the cafe here at Hinata
3nodding
Right next to the dorms is Cafe Hinata, for you eatin' and drinkin' needs. This is a building itself, but there is one mini-cafe inside the dorms ^o^
Here we are, inside Hinata Girls' Dorm near the front of the inside ^-^
Here is the landlord's room, or my room if you think about it
sweatdrop
This is what a typical room looks like. Girls are the only ones who can get rooms at the dorms. If you're a guy, you can't get a room, but that doesn't mean you can't bunk in with a girl, if they let you that is
whee
Just to let you girls know, you may be accidentally...I say again...ACCIDENTALLY...Seen changing, seen in the springs if you plan to take a dip, or touched...
However, you can either play along innocently...
Deal a face piercing punch to the person who did somethin' to you...


or you can pm me to tell me that you just want to hang out and not take part in that sort of theme, okies? sweatdrop
Rules



Aside from doing anything that shouldn't be done (Gaia Terms of Services and Gaia-Appropriate Roleplay), go ahead and have fun blaugh



Bulletin Board





10/30/13


Jeez, lots of dust everywhere. Eh heh, I knows, been a while...again. So, I'm not even going to say that I'll be around more often because history just repeats itself. I'll just say I'll pop around randomly. There was a birthday that just passed a few days ago of one of the managers here. Can you guess who? Maybe you can give a belated birthday shout out. Other than that, if there are other shout outs or other messages to slap on here, just let me know. And just know that I can't put everything on the bulletin board, and if it's inappropriate or questionable, it may not get on here at all. ┐( ̄ー ̄)┌

Before I forget, I just found this invitation, so I thought I'd just share it with everyone. I haven't been to it yet, but if you go, let me know if it's a decent place.



The Masquerade
The
Heartless Manor
requests the honor of your company at our masquerade ball.
This event is sure to amaze with extravagance, food, drink, and merriment. Please come wearing your fanciest attire and donning a mask. Anonymity means that anything can happen during this celebration, so come prepared!
If you are a musician or entertainer, we want you on our stage! Stop by, with or without instruments, and find our stage ready to accept your talent.
The ball will begin on
October 29th
and continue until
November 3rd
.
If you have ever been curious about the Heartless Manor, now would be the perfect time to check it out!
12/4/11


Well, it sure has been a while. Even more of a while than usual, but I'm back again, and so are a few others...at least I think they are. Anywho, I know that nowadays we're all busy with things in life, but whenever you can, try visiting the dorms and relax or have some fun. Hope to see you, either for the first time, or once again after so long. |D
(( Yep, even I've gotten busier since I've first began this place. I know I can't stay on it for hours like I used to, but I at least try to make a single post within a few days. Maybe everyone who comes here could do that instead as well. That way we could expect a little entertainment when we need it on one of these days we have a little free time to come here. ))
6/26/10


Eh heh, er, let's see. Well, I've got just a few people who've decided they wanted to get a job over here in the dorms. So, hopefully you people have fun with the occupations you've chosen for yourselves, and that it works out in here. We have a certain akora-sevet, Samurai-Senpai, and Kitsukura-chan who are planning to do just that. Akora-chan plans on being the Hinata Candy Girl. I can only think of sweet things to say about the idea. Samurai would like to be...a Zombie Coordinator. Um, well, you'll never know when we might get attacked by some army of wandering dead, so...it...should be good to have around, right..? sweatdrop
And last but not least, Kitsu-chan has decided to relinquish her title of a manager of the dorms to becoming a...er...the Captain of the KISS Brigade. If I get this right, it's actually an acronym, and not an event where you can get free kisses. It stands for, according to Kitsu-chan...Kitsukura's astonish and Influence the world with Super extraordinary and otherwise Stupendous fun and laughter. For now, she'll settle with KISSing the Hinata, for practice. Thank you all for volunteering to help for the cause. |D
Room Listing


First Floor (Reserved)
-> - Room 401

-> - Room 402

-> - Room 403

-> - Room 404

-> - Room 405

I AM THE RAPTURE - Room 406 7/2/08

Yoyo Illuser - Room 407 8/20/07

Densho - Room 408 8/4/07

-> - Room 409

-> - Room 410

Second Floor (Reserved)
-> - Room 501

Rem Rem Kitty w/Zehaden - Room 502 8/26/07

-> - Room 503

-> - Room 504

-> - Room 505

-> - Room 506

Kitsukura-chan - Room 507 7/20/08

-> - Room 508

-> - Room 509

-> - Room 510

-> - Room 511

-> - Room 512

-> - Room 513

-> - Room 514

-> - Room 515

Third Floor
Satsui Tsukiyomi - Room 601 6/4/10

-> - Room 602

-> - Room 603

-> - Room 604

-> - Room 605

-> - Room 606

-> - Room 607

-> - Room 608

-> - Room 609

-> - Room 610

-> - Room 611

Chii-chanx - Room 612 7/10/08

-> - Room 613

-> - Room 614

-> - Room 615

Fourth Floor
Gentil Amant_Plaisir - Room 701 11/1/13

-> - Room 702

-> - Room 703

-> - Room 704

-> - Room 705

-> - Room 706

-> - Room 707

-> - Room 708

-> - Room 709

-> - Room 710

-> - Room 711

-> - Room 712

-> - Room 713

-> - Room 714

-> - Room 715


You Are Here
First Floor
Second Floor
Third Floor
People Who Keep The Hinata On Its Feet
.....
Densho
Kanrinin of the Hinata Girls Dorms and Hotsprings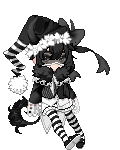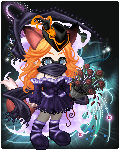 .....
Yoyo Illuser
.......
.......
Gina Ona
Second in Command and Overseer of the Hinata Girls Dorms and Hotsprings
.....
K o j o
...........
Manager of the Hinata Girls Dorms and Hotsprings
...
Kitsukura-chan
Captain of the KISS Brigade
Siggyfied Banners
[url=http://www.gaiaonline.com/forum/viewtopic.php?t=7059181]
[img]http://i10.photobucket.com/albums/a120/nandeska/hinata2.jpg[/img][/url]
[url=http://www.gaiaonline.com/forum/viewtopic.php?t=7059181]
[img]http://i10.photobucket.com/albums/a120/nandeska/hinata3.jpg[/img][/url]
[url=http://www.gaiaonline.com/forum/viewtopic.php?t=7059181]
[img]http://i10.photobucket.com/albums/a120/nandeska/hinata5.jpg[/img][/url]
[url=http://www.gaiaonline.com/forum/viewtopic.php?t=7059181]
[img]http://i10.photobucket.com/albums/a120/nandeska/hinata6.jpg[/img][/url]
[url=http://www.gaiaonline.com/forum/viewtopic.php?t=7059181]
[img]http://i10.photobucket.com/albums/a120/nandeska/hinata7.jpg[/img][/url]
Interesting Places Not Far From the Hinata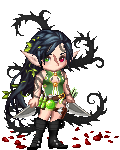 String x Theory
The Heartless Manor
Wall of Doom
Suspected Noobs
Doomed Noobs