Abbacus
(?)Community Member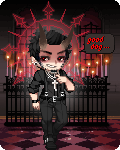 Posted: Fri, 30 Mar 2012 20:06:22 +0000
The Art of Non-Matching Avatars

Do you consider yourself an avatar connoisseur on Gaia? If you're like many users, you may be the sort of person who's all about matching avatars. They're pretty popular! After all, a perfect palette of matching shades and textures and patterns is quite pleasing to the eye. There's more to avatar making than matching, however. Many users enjoy going against the grain to make avatars that don't match in a traditional sense at all.
What? That's crazy.
What comes to your mind when you think of an avatar that doesn't employ colour matching? You may have thought of words like "messy" or "cosplay." On one hand, you would be correct—most cosplay avatars don't match colour wise, and, yes, sometimes avatars that don't match can look a little messy. On the other hand, it is entirely possible to create an avatar without employing the more popular, obvious matching techniques and still make something that's pleasing to the eye.
There are many types of non-matching avatars. Some go for themes or cosplay, some go for clutter, some go for style. This article will focus on just one particular type: style-based non-matching avatars, sometimes also called realistic avatars. When we talk about style in this context, we're talking about real life style trends. When you look at your finished product, you should be able to say to yourself, "Yeah, I bet someone would wear that."
Ok, how do I do it?
You start this sort of avatar the same way you'd start any other. I personally like to choose an item I know I want to work with and build around that. As you're working, keep the following in mind:
• Matching. Yes, matching! Did I throw you there? Remember what I said before, "it is entirely possible to create an avatar without employing the more popular, obvious matching techniques." The idea of non-matching avatars is a bit of a misnomer. While they won't match in the traditional sense, that is, obviously matching shades of the same few colours, they should still employ some level of balance between hues. Remember that what you're after isn't colour matching, but harmony created by many colours working together. There are many ways to achieve this balance. As an example, one way is to match saturation levels, as seen here:


• Know your style. If you're going for a dirty, grungy street look, you shouldn't be wearing frills and lace. If you choose a style that speaks to you, the avatar will come together naturally. Don't be ashamed if you need to research your subject matter.

• K.I.S.S.: Keep it simple, silly. In real life, we don't wear seven pounds of accessories, sixteen layers of clothing, three hats, two pets, and a taiko drum when we go have a night on the town. You can create something complex without using too many items. It's not always about the big, obvious items; small accessories can make or break a good look. Let's take a look at an example both with and without its little extras:


versus


It looks like a completely different person, right? The little extras add a ton of personality!
That's kind of cool, but my inventory is a little lacking. . .
The items you need will vary depending on what sort of style you're going for, but there are some accessories that I feel can be made to fit a wide variety of tastes.
The gold shops are your friend. They're full to the brim with little accessories that you can use to spice up your avatar. The excellence of an avatar is not based on its price-tag alone, so there's no shame in using something cheap.
Peasant Gloves. They come in gray, jade, and tan. All are 47 gold and available from Junk in the Trunk.

Cig. I recommend having two if you want to give the appearance of smoke coming out of the mouth/nostrils for cheap. The High-Risk Lifestyle - Smoke pose layers under many face mods (that is, a single pose that gives both a mouth and eyes) and hides the bundle of cigs, leaving only the smoke. It's a very useful trick! This item costs 500 gold and is available at Global Imports.

Bakeneko Fangs look like snakebite piercings with certain mouths. They are 480 gold and are available at Barton Boutique.

There is a large variety of tattoos that you can either buy already made off the marketplace or make yourself in Skin Tyte. Their prices range based on their colours, as some inks are rarer than others. My personal favourites are the tribal tattoos, specifically the left and right arm pieces, in cheap colours like brown, black, and red.

Barton Jewelers is full to the brim with useful little trinkets. I recommend the silver and gold promise rings (1,000 gold each), big giant glasses (1,800 gold each), half-framed glasses (1,320 gold each), sporty wrist watches (3,300 gold each), and morningstar pendants (2,700 gold each).

A well-placed scar can add a lot of character. Most are either made from zOMG! recipes or available to purchase in Skin Tyte. Their prices vary, but most are very cheap.
If you have the gold or cash to spare, there are also some pricier items that you may find yourself needing.
The Case of Pietro has a wide variety of small, useful poses. This item is of great value if you want to do something that might involve a bit of blood or bruising.

The usefulness of the Masquerade cannot be overstated. If you're looking to put a bit more character into your avatar's face, you'll frequently find yourself using it.
Before I sign off, I'll leave you with one more bit of advice: The rules of the art world were made to be broken. Keep in mind the things I've taught you today, but don't be afraid to colour outside of the lines.
Happy avatar making, everyone!