starzXnight
(?)Admin Lead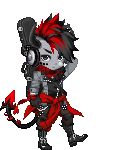 Posted: Tue, 20 Aug 2013 05:56:52 +0000
Hey, everyone :]
Today, I would like to take a moment to explain what password phishing is, how to recognize it, and why it is important to report it. It can be scary when a user by the name of
A-D-M-I-N Steve
shows up in your inbox claiming that your account will be banned in 10 minutes, so hopefully this post will shed some light on what phishing is and what you can do to report and prevent it.
This blog post will be broken down into three main sections:
What is password Phishing?
Password phishing involves directly asking another member of Gaia for his or her password or attempting to get another member's password by deceptive means such as pretending to be a staff member, linking to fake login pages or sites promising gold or items that seem suspicious (like offering free Angelic Halos), or claiming to have access to a "gold generator".
What are some common forms of password phishing?
Staff Impersonation:
One of the most common forms of password phishing is users pretending to be an official member of Gaia staff. These users will usually send you a private message, in which the users will request your personal information for reasons such as:



Gaia's servers updated, and your account may be deleted.
Various "account issues" that need "verification"
Your account has been reported.
There is some form of "virus"/bug being spread.
Your account is undergoing an investigation.
You have been chosen by the admin to win gold or items!
There are items missing from your account.
I am an admin/moderator/assistant.
I am an admin's daughter/son/sibling/brother... etc.
I am an admin, and I can generate x amount of gold/items for you!



If you receive a message similar to this, please report it and refrain from responding; nothing will happen to your account if you do not respond to the user within x amount of time. Please keep in mind that Gaia staff members will never ask you for your password. If you are not sure if the user is a staff member, a good way to check is to look at the color of her or his username. All Gaia staff members have colored usernames with a corresponding title that shows their position on the team:



Admins have orange usernames and will have a title of Admin or Admin Lead under their usernames.
Developers, Artists, and Gaia Staff have brown usernames and will have a title of Developer, Artist, or Gaia Staff under their usernames.
Moderators have green usernames and will have a title of Site Moderator, Global Moderator, or Omni Moderator under their usernames.
Forum Assistants have magenta usernames and will have a title of Forum Assistant under their usernames.
[NPC]s are Non-Playable Characters and have red usernames with a title of NPC written under their usernames


Anyone without these colored usernames are not part of the Gaia staff. Additionally, if you are contacted by a user that has a username like ChiefReporter x, OPC x, Reporter x, A-D-M-I-N, AutomaticComputer, System Banner, or -NPL- Carl, they are not legitimate members of the Gaia staff.
Join.me Phishing Method:
In this method of phishing, the phisher utilizes a sharing software or screen sharing website, the most common of which is http://www.join.me. The phisher then sends you a PM asking you to check out their link by typically offering you some form of "reward." When you click on the link, you are directed to a screen-sharing website that has Gaia's login page featured. From there, you are then instructed to log in. When you log in to your account, you actually end up logging into Gaia using the phisher's computer. After that happens, the phisher can save your password and get into your Gaia Online account.

If you want a more detailed explanation or screenshots of what this method looks like, please view the following blog.
Rare Item "Grants," Fake Login Screens, and Gold Generators:
Another phishing method that is commonly used is when another user claims that they have access to item grants or gold generators. This type of phishing is often used in conjunction with a fake login page, a page where you receive an "item grant" but have been mysteriously logged out of Gaia. Phishers often conceal these fake login pages using bbcode, putting a safe URL as the visible text of the URL. For example, the phisher may send a PM with a link that seems to lead to a legitimate item grant. The link will appear to be the URL of a legitimate item grant link, but instead, sends the member to a fake login screen.

When you go to "log in" on that fake page, the information that you enter is obtained by the phisher and used to actually log into your Gaia account. To prevent this from happening, please be sure to check that the URL of any link that you are clicking starts with the URL http://www.gaiaonline.com. Fake login pages may have URLs similar to http://www.gaiaonline.com, but will not be exact.

For example, a site could use the URL www.gaiaonline.com.net to trick users. If you look closely at the URL, you will see that the .net is the actual end of the URL and so the site is not a part of Gaia.

Another good way to check where the actual URL leads to is to hover your mouse over any suspicious URL that you may receive. When you do so, a little blurb will appear in the bottom left hand corner of your browser window and tell you the actual URL of the link.

For most item or gold generators, the page that you are led to often gives you an option to choose from various Gaia items or an amount of Gaia Gold. Once you select what items or gold you want to receive, you are prompted to enter your Gaia username and password "in order for you to receive the items and gold." Please note that any and all links or websites that claim to be able to generate Gaia gold or items are fake; the ultimate admin gold generator is not real! Any users that claim to be able to do so should be reported.
Phishing Pop-ups:
Password phishing pop ups often appear in the form of a dialogue box, or pop-up, that appears in your browser. In most pop-up phishing attempts, you are requested to retype your username and and password because "your recent session has expired" or "a session error has occurred." This is not legitimate.

Should you encounter one of these, simply click the "x" in the upper right hand corner of the dialogue box to close it and report the post or thread where it appeared.
"Censoring" Passwords in Flash Spaces:
Sometimes when a phisher is in a flash space, they will claim that your password will show up as a series of asterisks when typed out (i.e. *********). This is not true. If you type out your password in a flash space, it will not be censored out; your password will be displayed for everyone in the surrounding area to see. If you see a user claiming otherwise, please report them.
Straight Up Asking for Passwords:
In certain situations, a user may straight up ask you for your account's password without hiding it behind any fake login pages, false warnings, or the like. In these situations, please refrain from responding to the user and report the PM, post, thread, or flash space conversation.