Elindranyth
(?)Site Moderator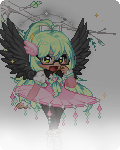 Posted: Tue, 07 Aug 2012 00:21:44 +0000
Have you heard of Pinterest yet? You probably have, even if you don't realize it.
Pinterest
is a relatively new form of social media that really seems to have taken off within the last 6 months. The basic concept behind Pinterest is "social bookmarking", but in a different way than people have done it in the past. When you use Pinterest, you are pinning items to your virtual pinboard, like a digital version of cutting apart magazines for how-tos you want to hang on to, or for inspiration for that next graphic design project.
So how does it work?
First, you need a Pinterest account. Right now, registration is by invitation only, but that's not a big deal. You probably already know someone with a Pinterest account. Check your facebook updates to see if any of your friends have activity on their pages showing that they've pinned or liked pins on Pinterest. If none of your friends are using Pinterest yet, you can request an invite through Pinterest itself. That might take a few days to get back to you. One thing to note: in order to sign up for a Pinterest account, you must have a twitter or a facebook account. They make you link the two, but you can mess with the settings so that you don't post your pins to facebook/twitter unless you really want to
Ok, I've got my account, what now?
Now it's time to start thinking about what you want to pin. Pinterest starts you off with a few boards, but you can edit, delete, or add boards at any time. When I started my Pinterest account, I knew I wanted to use it for finding food recipes, and for finding sewing tutorials, so I created a board to pin food to and a board to pin craft stuff to. But within a few weeks, I realized I wanted better organization. I took my food board and turned it into a few different food boards, and the same with my crafts board.

One way to figure out what you want to pin is to just explore what is out there. Since the site connects to your facebook and/or twitter, it'll help you find your friends that are already using Pinterest. But you can also browse pins by category. When you see a pin that looks interesting you have a few options. You can like or repin the pin yourself. There are also options to click on the name of the person who pinned it, the person who pinned it before, and the board it was pinned to. Chances are if you like something someone has pinned, you'll like other things that person has pinned and you might want to check out their other pins.
But that person only has one board I'm interested in!
One great thing about Pinterest is that it allows you to decide what you want to follow. If you follow a person, you follow all their boards. But you can choose to only follow one board from a person, or you can follow all but one (or a couple) if you want. For example, I might follow a person who has a lot of boards about crafts or food recipes, but I don't have a dog so I'd unfollow a board they have about dog care products.
So what should I pin?
It's entirely up to you! What are you interested in? I know I've mentioned how I'm interested in food recipes and crafts, so I pin a lot of things related to those. But you don't just have to pin things that people have already pinned. A lot of companies are realizing how much popularity Pinterest is gaining, so they're including "pin it" buttons on their own websites. Just yesterday, my husband showed me some NCAA hoodies that were on sale, and on the product page there was a pin it button, in case I wanted to pin it to a wishlist board or something like that. There's also a Pin It button for your browser, so that on any webpage you are on you can easily click the button from your browser's bookmark toolbar and pin an image from that page, so you can come back to it later.

Personally, I pin all different types of food recipes and craft tutorials. I'm also interested in dance, so I've got a board full of inspirational dance images, as well as a wishlist of my favorite dance products and a board for keeping track of workout routines that interested me. I've got a board full of clothes and shoes I wish I had money to buy. I have friends who treat Pinterest similar to Tumblr, and they repin funny images they've found, pictures of celebrities they like, pictures of animals being cute, etc.

Really, it's just a matter of what you're interested in, what you want to share with others, what you want to have bookmarked somewhere to come back to later.
A word of caution
Everything on Pinterest has been pinned there by other users, so be cautious of what you're repinning. Not everyone checks their links before they pin, so you might come to find that you're checking on a pin and the tutorial you were looking for isn't there. Not everyone tests out the tutorial they just pinned before they pin it. Sometimes people pin a net picture with a caption of "I bet I could do something like this" and then as it gets repinned, someone changes it to "THIS IS HOW YOU DO IT" and it's not really even possible. Use common sense and you should be good, but don't be surprised if something you wanted to repin doesn't actually work out the way you wanted it to.
And while you're there