Ridley Starsmore
(?)Community Member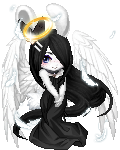 Posted: Wed, 15 Aug 2012 20:56:31 +0000
Welcome to Gaia, new person! We love to see new people on this site, and answering a question or two is a great way to make new friends! To help with some of the questions you might have concerning the items you find on Gaia, here are brief explanations of several items on Gaia today!
Gold Shop Items:
These items are available to every user that joins Gaia and is able to access the gold shops you unlock through achievements. Searching through the shops, you find a wide variety of items available, ranging from the everyday to the fantastic and magical. Every user starts off with being able to access shops like Barton Boutique, and as time passes, and you get to know Gaia better and earn more gold, you may decided to try one of the higher end shops, such as Dernier Cri or The Bifrost!
Many gold shop items have a single pose, and come in a wide range of colors and styles to choose from.
Premium Items:
Gaia has several shops that either take Gaia cash only, or have a mix of gold items and cash only items. Gaia Cash can be purchased at many retailers, or directly via PayPal or credit card. You can also use a re-loadable card that can be bought on site, and reloaded at 7-11 stores.
Gaia Cash allows you to purchase items or a higher quality than many gold shop items, either to wear or sell to other users on Gaia's Marketplace, and Exchange Forum.
The main cash shop, La Victorie, carries several types of items:
Monthly Collectables: Sold in envelopes for a one month limited time. The envelopes are able to be opened on the 15th of every month. This allows you to usually choose between two different items your avatar can wear.
Evolving Items: These items change over time, and Have generally two categories. Regular EIs change every few weeks, the available poses changing till the final generation is out, and the first generation gains all the previous poses. Eventually, every generation of an evolving item gains all poses, given enough time. The second type is the Rapid Evolving Item. These items change very quickly over a couple weeks, gaining new poses every Tuesday and Friday. They keep all the poses as the evolve, and when done, a second generation is released into the cash shop.
Chance Items: Sold as individuals or in bundles of nine, these mini games are released once a month with a new theme. Many prizes are given out, from the common to the exceptionally rare. In them, you can gain older Chance Item Prizes, ones exclusive to the CI, and older cash shop items.
Animated Items: Items that move on your avatar. Usually have a moving pose and a static pose.
Bundled Items: Many of the Cash shop's items can be bought individually. Bundled together, they often have an exclusive item you can only get in the bundle.
Gaia also has a new shop, Mecha Neko, that deals with exclusive items from your favorite anime shows.
Aquarium Items:
Sold in Phin Phang, you can purchase fish to keep in your Gaia Aquarium, as well as decorations for your fish. Fish have a life span, just like the real deal, and when the expire, they leave behind a gift for their owner. Some fish also allow you to play a game called Booty Grab, for a chance to win more gold.
You can also win fish in Daily Chance, though the fish usually have the (lite) tag and do not play Booty Grab.
Loot and game items:
While these items cannot generally be equipped, they are usually used to either purchase items to wear, or can be crafted into items. These tend to have a tier of difficulty, based on experience.
Prize and Joy Items can be purchased with tickets. And items collected in Gaia Towns and games can be traded in for inks, tattoos and special fishing items.
zOMG loot can be crafted with a proper formula. This is done at Back Alley Bargains, and can be done by anyone with the right loot, formula and gold.
Alchemy is the advanced step up, and like zOMG formulas, you need exclusive loot, formulas and gold. But you can only create at your level or lower. Gain experience in crafting to go up a level. Keep in mind, Alchemy requires items from all over Gaia, and in almost every aspect of it.
Lastly, we come upon items for your Gaia home and car. These items can be used in Gaia Towns and Gaia Rally respectively. With them you can make the Gaia home of your dreams or pimp your ride.
Finishing Up:
Lastly, there are items you will notice will have a padlock in the corner, or sparkles over them.
Sparkles indicates a premium item, and the color of the sparkles determines the type. With the locks, grey means you have the item equipped. Blue is a locked item, and is unable to be sold, either for a limited time, or as an aquarium item. Gold locks indicate a soulbound item. These items cannot be moved from your account under any circumstances.
Hopefully, this simple walk-through helps explain the many items on Gaia Online, as well as helps you decide what you would like to do on the site! For further information on items and which ones are what, you can find information on many cash shop items in the Gaia Community Discussion Forum, or by following these banners to helpful lists in the Guides forum!

The Full List of Equip-able Animated Items!

The Full List of Equip-able Bundled Items!

The Full List of Equip-able Chance Items!

The Full List of Equip-able Donation Items/ Monthly Collectables!

The Full List of Equip-able Evolving Items!