Gamesta_64x
(?)Community Member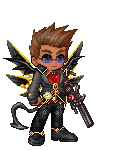 Posted: Fri, 10 Aug 2012 20:13:10 +0000
2012 Convention Madness!: Anime Central 15th Anniversary
On April 27-29, Rosemont, IL was home to one of the biggest Midwest conventions around and to top it off it was its 15th anniversary! Anime Central started back in 1998 and 15 years later it has grown to immense proportions with many of the biggest names in anime coming to entertain and meet their fans. This year did not disappoint with big names such as Vic Mignogna, Todd Haberkorn, Chris Sabat, Johnny Yong Bosch, Ian Sinclair, Iruma Rioka, Jamie Marchi, Mike McFarland, Samurai Dan and Lady Jillian, Travis Willingham and more!
With this year's ACen at a huge milestone, the number of panels, photoshoots and events was enormous! In fact, there were so many I couldn't even go to many of them! It was tough but I had to choose what panels to go to and which ones to skip. Friday was a big day that started off with seeing Don Hyun K's Mortal Kombat Martial Arts Demo (I never miss his demos). Halfway through I had to leave in order to catch my press sessions with Vic Mignogna and Todd Haberkorn. As always, Vic was amazingly nice and very excited to talk with us about his future projects. Todd was equally fun to talk with and gave a very interesting view of the industry and how he views his work.
After the interviews I followed Todd and Vic to their Star Trek panel where they revealed Vic's big new project, Star Trek Continues. This new show will star Vic as Captain Kirk, Todd as Spock and amazingly enough, Grant Imahara of Mythbusters fame in the role of Mr. Sulu. After the cast announcements Vic and Todd proceeded to have fun with the audience in a trivia challenge. Once again, Vic proved to be far too knowledgeable of a Star Trek fan.
Afterwards, I made my way to the Homestuck photoshoot where many fans gathered and many hilarious pictures were taken. I had an absolute blast there and so did everyone there. Finally my day ended with the Gaia Online Game Show. As many of you know, DJ Hellsing travels across the country to major conventions and always puts on a game show for Gaia fans with the chance to win some great prizes! I was there helping him out with the panel and afterward we had a great chat! Thus, day one ended and I went to my hotel room to relax and unwind.
Saturday was packed full of people and panels but one of the biggest events was the reveal of the English dub for a very popular anime that I won't reveal for the younger viewers of the blog. I wish I could say more but I want to stay on the safe side. The last two big events were ACen's Masquerade and the Soap Bubble. The Masquerade started off a bit late due to a concert going longer than expected but soon enough people were seated and the show was about to begin…. when someone decided to play around with a fire extinguisher and set off the fire alarm. Everyone was forced to evacuate the hotel which set off a wave of confusion and inconvenience among the con goers. Once we were cleared to return, the Masquerade began shortly but not without some bad news. Due to the time wasted from the false alarm the skits were forced to be canceled and only the walk-on cosplayers would be showcased. The staff and audience were notably upset; however, those who couldn't participate in the Masquerade were given a free badge for next year.
I decided not to attend the Soap Bubble (ACen's huge rave dance) due to a lack of energy, so I decided to relax in my room and rest for the next day. Sunday was a very short day for me and with no panels I really wanted to go to I decided to finally look at the show floor now that I had some free time. This year, the show floor was packed full of amazing artists and great items to buy and it took all I had not to empty my wallet! Nestled towards the back of the floor was an amazing Puella Magi Madoka Magica chalk mural by the great artist Eric Maruscak!
To end the day I picked up my special ordered sword (engraved with the Anime Central 15th anniversary logo) and took the long sad walk back to my car. With one final look and a sigh I drove away from another great year at Anime Central and all I can think about now is how I cannot wait for next year. Until the next convention Gaia!