Elindranyth
(?)Site Moderator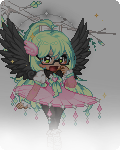 Posted: Wed, 01 Aug 2012 22:56:41 +0000

Have you ever been wandering around Gaia and decided to check out another user's profile, only to find that the profile didn't really tell you anything? Or maybe it suddenly started blasting your ears with music and it was quicker for you to close the page than to try to locate the pause button?
We've probably all been there. Someone has a really neat looking profile, but that's all it is: neat looking. If you're going to someone else's profile, it's probably because you had a reason to do so, not just to look at some neat graphics or a fancy flash profile.
That's what this blog post is all about: creating a good profile, not just a neat looking one.
Who are you?
Hopefully you're more than just a pretty picture of your avatar. All too often, users get wrapped up in that aspect of a profile design and forget about actual content. If someone is visiting your profile, there's a good chance the person is doing so because she or he wants to learn more about you. Why not fill out your about section with a paragraph or two about yourself? How long have you been on Gaia? Where do you hang out when you're on Gaia? What do you do when you're not on Gaia? What sort of music or tv are you really in to? Shout outs to good friends are also fun to stick on a profile.
Where is your content?
Now you've written up a bit about yourself, but what good does it do if no one can find it? I can write a brilliant paragraph, but if I cover it up with stickers or try to fit it on the tiny corner of a big poster, you wouldn't be able to appreciate what I'd written. Like I said before, people are coming to your profile to learn more about you, not to look at pretty pictures or neat animations. Make sure that your content takes center stage so people can learn more about you!
I CAN'T HEAR YOU OVER THE SOUND OF MY AWESOMENESS
Ok so music. Pretty much all Gaians love music and want to share their music with someone else, but just because you think a song is awesome doesn't mean the whole world will agree with you. Or maybe someone is browsing your profile trying to learn more about you while there is a sleeping baby in the room with them; do you really want to be responsible for waking that baby up? gonk

It's totally a great idea to share your music with other people. Just do it in a way that gives the viewer the choice to listen to what you're sharing, rather than forcing it on them.
But I can't see anything crying
Usability is something that often gets overlooked when people create profiles. Have you even heard that term before? It refers to how easy or difficult it is to use something. A good profile should be easy to use. You should be able to use it no matter which browser you prefer to use, or no matter what your monitor resolution is. It might not look the same, but you should be able to click on every link and find whatever you were looking for easily without having something blocking it.
So that's about all I've got for now. If you're looking for more information about making a super awesome profile, be sure to check out the
Profile Discussion
forum. As always, make sure you read the R&G before posting and check out other threads; you might find someone has already made a thread about whatever topic you wanted to make a thread about!