[NPC] Cindy Donovinh
(?)Gaia Staff
Posted: Wed, 30 May 2007 19:06:03 +0000

Good afternoon, Gaians! This is Cindy Donovinh reporting for Gaia 9 Action News. Things have been pretty busy lately, so here's a quick recap of all the recent news and events. Let's turn it over to the admins for an update:

Stay tuned for another update to the Gaia Cinemas very soon! We'll be adding another
horrifying
feature film and two goofy old short films. Start warming up your tomato-throwin' arm!
In more immediate news, we're delighted to announce some cool new Cinema content that you can watch right now. We've teamed up with VIZ Media to bring you the trailer to their upcoming anime blockbuster,
Naruto The Movie: Ninja Clash in the Land of Snow
. We've also scored some behind-the-scenes content that offers a glimpse at the
making of the movie. Later this summer, we'll be bringing you additional behind-the-scenes content, so keep your eyes open for more ninja action.
This stuff will only be up for a limited time, so catch it while you can!
And don't forget—you can catch
Naruto The Movie: Ninja Clash in the Land of Snow
playing in theatres for one day only: June 6th in the U.S. and June 23rd in Canada. Find out more at
NARUTO.com
.
Visit the Gaia Cinemas now to check out the Naruto trailer and cool extra stuff!

Recently, we've come to the difficult decision to disallow user-run banks on Gaia. While we realize that well-maintained banks provided a valuable service to the community, we've had a great deal of problems with users getting scammed by shady banks, and with banks being depositories for stolen or botted items.
These abuses were becoming all too frequent, and they posed huge difficulties for our moderation team due to the complexity of the problem. Although many banks were run legitimately, after much consideration we've decided that the potential for abuse of user-run banks simply poses too much of a risk to the security of our members.
While we appreciated the good banks, the bad banks were causing so much damage that even if we added many new moderators, the problems would continue to be incredibly difficult to deal with. We're hoping that sometime in the future we can come up with a solution that will allow banking on Gaia.
We sincerely regret any inconvenience caused by this. It always saddens us to put limits on what our members can do, but we feel that this change is really in the best interests of the community.
For more information, please visit this thread
.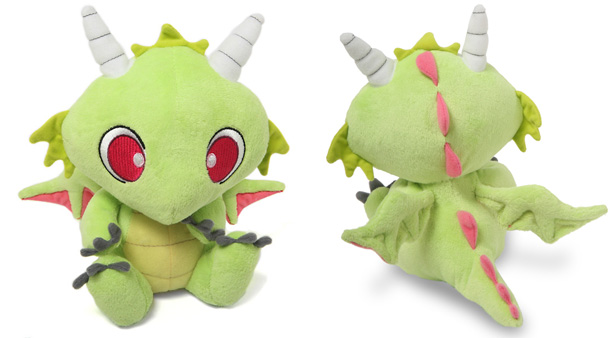 I'm not even going to bother with a sales pitch for this new Gwee plushie. Why? Because anyone who doesn't already want an adorable stuffed baby dragon is probably some kind of a bloodthirsty maniac, and there's just no getting through to those people. So, instead, I will just inform you of the item's existence, so you may decide for yourself whether you want one:
Check out our awesome Gwee Dragon Plushes in the GStore!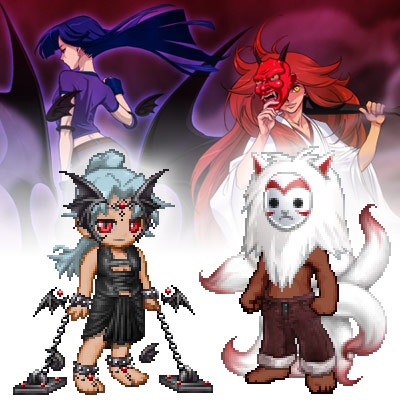 Golly, how the time flies: there's only a couple of days left to pick up May's Monthly Collectibles, the
Demonic Anklets
and
Yokai's Treasure
. After that, they'll be gone, and no amount of rueful wailing will bring them back. You can try on this month's items in our
dressing room
, which lets you experience each and every luxurious pose.
Lookie here, last-minute shoppers!
And, hey, howzabout all of those other Monthly Collectibles and Donation Items from long ages past? We recently introduced our highly educational
Collectibles Museum
, which lets every Gaian experience Gaia's history firsthand. In the Museum, you can try on each and every past Collectible, from the present all the way back to the primeval mists of time immemorial (well... 2003).
Ever wondered what you'd look like in an Angelic Halo?
Go see!

We've made some heavy tweaks to our Journal system! Check out all these boss new features we've added. Yeah, that's right: BOSS!



Quote:

Journal Homepage

- If you're new to the world of journals and want to see what it's all about, check out our new splash page and get acquainted with the journal system. Peer into the exciting lives of your fellow Gaians; laugh, cry and snort derisively at their youthful blog-frolicking! Check out our featured journal, where you can steal ideas from the finest journalistic minds on the site!

Journal Entry Splicing

- Hey, Tolstoy: are your ponderously long journal entries taking up way too much space? Instead of clogging up the internet with pages and pages of text, our new splicing feature lets you turn your mega-long journal entries into a manageable preview box; if a reader is interested in checking out the full entry, they can click the link to view more.

Comment Notification

- Tired of wasting your valuable time checking all your old journal entries for new comments? Well, prepare to find even stupider ways to waste your time, because now you can choose to receive PM notifications for each new comment! Worried about your inbox getting flooded? Use the Comment Digest to receive one PM at the end of the day that lists every comment you've received that day. You can enable this feature by visiting your journal's preferences page.

Entry Privacy

- Worried about some creep reading your innermost feelings? Concerned that

not enough

creeps are reading your innermost feelings? Our new privacy options let you decide exactly which creeps will be allowed to read your journal. You can mark each journal entry as public, private, or friends-only. Just click the privacy box whenever you're posting a new entry.

Template Customizations

- We heard that some of you are tired of adding bbcode just to change your font size, style, and color. Good news, lazybones: we've added additional options for each template on the preferences page.



Mosey on over to the Journal Homepage to check it all out!

This is more of an un-update than an update: pretty soon, we will be removing the "Channels" feature from the site. Various technical limitations have made the Channels page very difficult for us to maintain and update, and for that reason it has become extremely outdated and broken. Since, statistically, only a tiny, tiny percentage of Gaians actually visit the Channels page, we've made the decision to take it down sometime soon. For those of you who love customization, we plan to eventually replace it with a much better system. Fare thee well, Channels!

We just wanted to extend a quick thanks to all the awesome Gaians who attended
Fanime
over the weekend! We had a great time meeting our adoring public, answering questions, signing posters, and of course spinning the Wheel O' Gaia. We're hoping to bring you a little highlight reel from Fanime sometime soon, so keep an eye out.
Our next stop is
Anime Expo
, which runs from June 29th to July 2nd. We hope to see you there!
To check out all the conventions we'll be hitting up this summer, check out our
Convention Tour homepage.