Manchester I Darkfield
(?)Community Member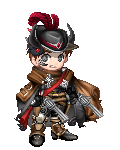 Posted: Thu, 27 Mar 2008 11:39:30 +0000
"Update"
UPDATE!

In the past, this thread was owned and operated by T.e.n. However due to other commitments, T.e.n passed the thread ownership over to, mineowyn, who started the thread anew. However like her previous partner had other pressing commitments. I PM'ed mineowyn who graciously handed over ownership to me, in hopes I can keep the spirit of the thread alive.Bear with me as I get all this together again!
SO WELCOME TO THE RUBY
AND AGATHA FANTHREAD!
Why I'm a Ruby Fan



Why am I a fan?

Honestly, at first it was a very shallow reason, and I suppose it still is - she appeared the most mature and elegant of all the NPCs. Having her with this lovely hair and teal dress did not help matters in me disliking her.

However, as time went on and more little nuancces were revealed, I grew to enjoy her more - she sees past fronts (with the Von Helson sisters, or presumes to), she's very affectionate with her son and good friends with Ian, she's not immune to flirting - her being approached by Liam, as well as her own little comments in the store.

She's a maternal yet witty NPC. I probably relate with her the most, but since not much has been revealed, I won't go into storyline semantics.

I suppose it's just that with what has been revealed, I'm drawn to her because she's a lovely representation of a woman who has a family, and is doing well on her own.
Reasons for being an Agatha fan
1) She's one classy broad. I'd like to see any of the "OMG BOOBIES" Trio pull that sort of charm off. By the way, that would be Moira, Vanessa, and Sasha.

2) Anyone who has a delicately implied relationship with Edmund has to kick all kinds of arse. Think about how much you'd know from dating a Vampire Hunter/General Go To Hero For Gaia? How much you'd have to experience?
Reasons for being a Ruby fan
1) Again, the classy factor. She's what I'd call a "whole 'nother level" than any of the usual gals from Gaia.

2) She manages to do the above while she cares for a young boy. How many MARRIED mothers do you know who can do that, let alone single ones? Regardless of the past that produced Peyo, we can be assured that Ruby's got some fire in her belly.

Basic rules, darlings:
arrow Follow the Gaia ones (no, really?)
arrow Be polite.
arrow Try to be legible in your posts.
arrow No "Blah blah is stupid". Flaming isn't allowed, and I also won't tolerate bitching.
arrow I thought the above rule encompassed it, but I suppose I'll say it on it's own - please, if you came here to bash Ruby or Agatha, just leave. It really has no point in this place.


MEMBERS!!!!!

masterdark1
T.e.n
mineowyn
Slowly_Dying_Inside
Little Tomiki
~MCSirTrulyBetterThanYou~
Hikiro Itachi
M o o n
shadow_boi
pipotron.
Mae Noelle
The Black Coakatrice
hyoi
Darkness_Will_Come
Zeraphine
Peiji-Sama ^.~
Animeking007
Yamino Tenshi
SweetCelestial
Seraphynthetic
Onikisu Bishamon
Bob Dobbs
AlexDitto
Kushali
[1/2 MEMBER] XxGanritherxX
[Canti]
Weird One
-[ Sevrond ]-
moo_sporkwolven
HarleyQueen
Sexy Grandpa Inc.
Aoi Utsuki
Ebony Bubbles
Auyn
G.A.I.A
Duklyon
Elucere
taseiyu
Liccy
.Dark.Liaison.
Phillip Light
shanlea90
Shiroi Tenshi
Paints
hybridkitty
hatslayer!
Kung Fu Snowman
moon-bean
Gambol
Global System
Yamata-Sama no Ejiputo
DolphinQueen
-F U Z Z Y-
kirien
Ziggurat the Eighth
who cut the cheese
sedge
D I A M O N D
Aura of Eden
Lysia
sabby101074
Jenova_the_Unbalanced
Brad Ripper Hawke
ichigo_99
Bonus Stage
-xXx-A I R -xXx-
Spencer Kun
Dunnr
JabberWockies
maxlimmy
k y r i e
Dakarov
Hades VII
Gacko
Roslin
Essence De La Vie
Twizted Child Eve
Asury
Dr Makoto
TFKlover
Mysterious Toast
Lucyez
Jaq
Freaskrus
McKenzie
Mule_Setsu