siskataya
(?)Community Member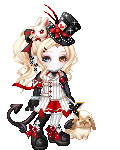 High-functioning Traveler
Posted: Thu, 17 May 2012 22:22:10 +0000
Hello everyone,
We here in the office love a good joke as much as anyone – and sometimes even more. And we pride ourselves on providing an open environment where you guys and gals can talk about almost anything. But lately we've seen a few too many Gaians posting comments or "jokes" which cross the line from humorous into subjects that pose safety issues for the Gaia community. When this line is crossed, you need to know that we are
legally obligated to consider the joke as a serious statement of fact, and usually have to ban the account that made the joke. In fact, in certain cases, we have to forward the content to the authorities.
To be perfectly honest, I have to tell you that when this happens, it's a really frustrating situation for us. We
HATE
having to ban accounts for making these jokes or comments, especially since we are almost certain that most of these statements are not meant seriously. We're also sure this is aggravating for the account owners as well - nobody wants to be banned! It's just a lose-lose situation all around.
So, to help you all steer clear of possibly losing your account (or even having to be sent to the authorities) for making an inappropriate comment, here are some of the subjects you should avoid joking about on Gaia:
a) Anything that indicates you have killed, maimed or raped another person, or plan to do so.
b) Saying you are under 13 years old.
c) Soliciting or offering sexually explicit content.
d) Anything that indicates you own, make or distribute child pornography or that you're a ***** and/or child molester.
e) Making threats against government officials.
Everyone of course is expected to comply with the
Terms of Service
and our
Rules & Guidelines
, but these topics above are particularly sensitive. It's not an exhaustive list, but are amongst the most common topics that result in an immediate ban and the inevitable "But I was joking!" email afterwards. Remember that we (and your fellow users) have no real idea whether you're serious when you post about these, so we're forced to assume you are.
Thanks for listening - it is my sincere hope that this PSA will help some of you identify topics to avoid joking about so you don't have to have your account banned for safety reasons.
Be well,
Sisky
Gaia Online Safety Lead
=============================
UPDATE: 5.22.2012 - Some clarification on the PSA
Hey everyone!
Thanks for all the comments, questions, and feedback about the PSA. Glad to see everyone talking about these issues. I do want to take a moment to clarify some things for people, just to make sure there is no confusion about certain points raised in the PSA.
*The PSA was sitewide, but the thread that was linked to in the PSA was placed in the Chatterbox. We could only place the thread in one location, and since we've seen certain issues on the rise in the Chatterbox, we felt this was the best location for the thread. That said, locating the thread in the Chatterbox is in no way to say that these problems are limited to the Chatterbox, or that the majority of Chatterbox regulars engage in such behavior. As with all members of Gaia, the majority of Chatterbox regulars are fabulous, fantastic, creative members that these rules won't even affect because they simply don't engage in making such comments.
*This PSA was, as we stated, a
reminder to all Gaians of certain topics they should avoid making jokes or comments about in order to try and prevent account bans. The rules for handling such comments have always been in place. This is not a change to the Terms of Service or an introduction of new ways of resolving issues
- we just wanted to make sure people are aware of these rules since some people seem to have forgotten.
* Regarding the point of the PSA which states "Anything that indicates you have killed, maimed or raped another person, or plan to do so." -
this does NOT include fictional roleplay battles or wars, or roleplaying historical battle re-enactments
. This is about literally threatening to harm/hurt/kill/rape other people. For example, we had a case where someone threatened to stalk, hunt down, rape, and then kill another member of Gaia. The offender made comments claiming to know where the person went to school, her name, her family members' names, home address, etc. This is the type of situation we are talking about here - not fictional role-play characters having a dual in a fictional location.
* Regarding getting blocked for saying you are under 13 years old: See Terms of Service Section 5 which states:
Quote:
Eligibility; Account Information. Gaia Online is not available to persons under the age of 13 or to any Members suspended or removed from Gaia Online by Gaia.. You agree that the information you provide to Gaia during Member registration and, at all other times, will be true, accurate, current and complete. You also agree that you will ensure that this information is kept accurate and up-to-date at all times. Gaia may, in its sole discretion, refuse to offer Gaia Online to any person or entity. Gaia may change its eligibility criteria at any time. This provision is void where prohibited by law and the right to access Gaia Online is revoked in such jurisdictions.
This is actually based on the COPPA laws which aim to protect minors under the age of 13 years old. There are specific rules and laws regarding the collecting of personal information from minors under age 13. For this reason, when someone states that he/she is under the age of 13, we have to remove the account and all content on the account that might contain personally identifying information even if the person is joking. This isn't a Gaia rule, but a legal obligation.
Hope this clears some up some of the most frequent questions people have been asking about!
Be well
biggrin
Sisky