siskataya
(?)Community Member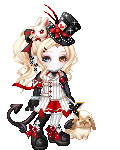 High-functioning Traveler
Posted: Mon, 01 Oct 2012 16:51:57 +0000
Hello everyone,
October is already here, and Fall is definitely in the air! It's a time for colorful leaves, big squishy sweaters, hot chocolate, and... Fall Cleaning!
We've heard from a
LOT
of our members over this past year, and one of the most common suggestions is that you'd like us to clean up the forums a bit. Many of you have told us that you feel the forums often feel cluttered - that it can be overwhelming for both new and old users alike to try and navigate through the maze of forums to find a discussion you want. Some of you also expressed that some of the forums have little activity, and that posts there could be made in other locations which are more active. You've also suggested renaming some forums, and merging other forums. After hearing your feedback, we think you are right, and it's time for an overhaul!
So, starting in a few weeks, we'll be doing a
Fall Forum Clean-Up
. This project will include removing underused or inactive forums, combining forums with common interests into one location, perhaps relocating some forums to new sections of the site, possibly renaming some forums to better reflect the community that inhabits that forum, creating new forums that people have requested - all sorts of things!
Below is our current list of changes that will most likely be coming down the clean-up pipe. This list may grow, but for now, these are the changes we plan to implement. We wanted to give you all a heads up before making the changes so that you were informed ahead of time this was coming, had time to process the changes, and to provide your feedback.

Renaming Picture Post and shadowing Art Freebies, Art Shops, Art Auctions, and Art Contests as sub-forums of Picture Post. Note: This does NOT mean they are moving from Mini-Shops to Picture Post, but that these will also be accessible as sub-forums in the Picture Post forum.
Rename the Ragnarok forum to MMO and change rules to allow discussion of all non-Gaia MMOs in the forum.
Closing down TV Anime and Anime/Series/Movies forums and allow all anime discussion in the main forum.
Removing underused sub-forums from all main forum listings. (e.g. some of the underused sub-forums in Health and Fitness)
Merging various forums which are so similar that having more than one forum for discussion is not ideal (e.g. Merging Gaia Towns and Gaia Homes forums)
Making Avatar Talk a top level forum and combining the individual Arenas Forums into one general Arenas Talk forum.
Closing down the Spring Cleaning forum and moving any highly-active threads to a new home, most likely the Petitions forum. We want to keep these active threads as they contain awesome user suggestions, and we'd still like to try and get to finishing more of these requests as we have time.
Renaming General Discussion and creating a new sub-forum for casual discussion for those GD forum goers who have requested a space to have more lengthy discussion than what is currently offered in the GD main forum.
Closing the Sponsored Offers forum and updating the FAQ/Help Center with information on how to get help with offers.
Cleaning up and re-posting forum rule stickies- these need refreshing, so we'll be updating these.

That is all for now! If we have any additional changes, we'll post them in this thread. As well, if you have any feedback on the proposed changes, or wish to suggest changes of your own, please feel free to post your ideas in this thread. We'll be following the discussion, and will take any good and well-formed ideas into consideration.
Take care and Happy Fall!
Sisky
UPDATE! Spreadsheet Finished
Hey everyone,
As I posted, the plan was to make a spreadsheet to track changes, requests, and provide a status update on those requests, and why we've made the decisions we have regarding some requests.
We have the first round of forum clean-up decisions made, and you can view them in the spread sheet here:
https://docs.google.com/spreadsheet/ccc?key=0AhpoJvtq63NhdExvZVlDSy0waXhvMWpBS2h2WV9Fc3c