Kilarra
(?)Community Member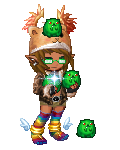 Posted: Sat, 06 Dec 2008 16:16:25 +0000
Character Profiles
Author:

Original by Leesa-Chan, edited by Seishin_No_Kibou and Penden, new editing by Kilarra
Many roleplays will require you to build a character profile in order to join. This guide summarises everything you need to know!
Overview



A character profile is a description of your character that helps you remember things about them and, when you post them in an RPG you are going to join, tells the other players a lot about your character. A lot of people use the profile you submit to help them determine whether to let you into the RP or not.

Sometimes, if your profile isn't long enough and you didn't put enough work into it, you will be rejected from an RP. There are also a lot of RPGs that don't really care about a character profile. Some roleplays like to find out information about characters from certain events, and not have it all listed in a profile. This is up to the Game Master.

Profiles are usually a form that you fill out for your character. An example of what a profile might look like:


Profile Example

Name:
Age:
Race:
Appearance:
Personality:
History:



That's a pretty good opportunity to give your character a good start. However, a lot of roleplayers tend to give very little info that would be considered beneficial to the roleplay. Take a look at this profile example:



Under Developed Profile

Name: Van Helsing
Age: 35
Race: Human
Appearance: Black hair and cloths. Coats with some weapons hidden.
Job: Vampire Hunter
Personality: Loner



This example gives no valuable information besides your name, race, and age. Here are some tips on what you should try to add for the remaining profile:



Appearance




Apperance is where people tend to make mistakes. You should not say "see avatar". If you do not put effort into describing a character, we may take that as you may be too lazy to stay and roleplay for extended periods of time. And then, of course, there are things that you can't show just by dressing your avatar. What if your character was missing an arm or had green skin? Your description can also help set the mood. For instance, you can say only that your character wears black clothes, or you can say why-- to blend in with the vampires, maybe? You should take the opportunity to describe your character yourself to show that you care about the roleplay and your character.

People tend to also paste in a picture for appearance. Usually these images are big and obnoxious. However, explaining how the character looks and giving a link to an image may help improve your description skills. Maybe you have trouble explaining what you want or think, or you know that most people don't know what a yumi is, so you get a picture instead. You should try to be original with your pictures and not use art or photos that you do not have the rights to. Also, try to keep the images sig worthy. Nothing hurts worse than a profile picture stretching the page.

Say you find a nice picture and want to base a character of that. Then do that! But don't let that be the end-all-be-all of your character: use your imagination! Change things around!

Maybe you have trouble saying all of it in a paragraph. Make subtitles then! I tend to do the same. It doesn't have to be amazing.

Also, people tend to do clothes for appearance. You could use up a whole paragraph just doing clothes, so be careful not to bore the reader. Mention clothes in a few sentences and only include what is most important. We don't care what they wear unless it tells us something about them.

While describing though never refer to something outside the roleplay. Don't say:
-> She wore a battle suit like Lina from Slayers
-> His hair was straight and black like Ross from Friends.
Here is an example of the appearance section in a profile:
Appearance

Gender: Female
Height: 5"2
Weight: 45 - 50 kgs
Eyes: A bright and cheerful blue! Always sparkling. During a fight though they tend to change to a colder colour.
Hair: A long blonde, just short of her waist. Oddly enough, natural pink streaks are mixed through the golden blonde. Her fringe sits high, falling over her eyes.
Build: Slim and slender
Complexion: Smooth and creamy
Civilian Appearance: While at school she wears the middle school Juuban high uniform (depending on which season) often accessorised with a scarf during the colder weather. Outside of school she often wears a pleated purple mini-skirt with a soft yellow blouse. Her clothes often have no labels and are very sophisticated but by the look of them they seem expensive.
Accessories: With her school uniform it's her scarf during winter and her black book bag all through the year. A cloth hangs over her bag distinguishing it from others. It's a small character from the manga Wish. Lucinda also wears star like shaped purple earrings that dangle to about her mid-neck.
Special Markings: N/A

Listed out and easy to understand. Or you can use paragraph form:
Quote:
Appearance: Blue-black, as a hair-dye box would say, is the colour of her hair, which is thin and straight. It falls to just below the shoulder blades, and is cut in several angles and lengths, the shortest at her cheekbone. Her eyes are a midnight blue. In daylight they appear to be several shades lighter but at night they appear to be black and almost empty, looking straight through somebody's soul. She's tall, 5'9" in height, and slim. Unlike others she doesn't appear starved and is on the healthy scale of things. Long legs seem to have been obtained from her mother, only told from pictures though. Her only piercing is single in her ears.
Whatever suits your own style.
Personality
People tend makes mistakes here as well. You should try to avoid writing things like 'it depends on the situation'. If you would like to say something of this sort, use things such as certain situations make your character act differently then they normally would.
The easiest way is to write it out 'novel' style or, in other words, the way a novelist would describe their character's personality.
Quote:
Lucinda seems quite snobbish to people who don't know her very well since she's quite wealthy and lives in one of the best apartments in that area of Tokyo. When people get to know her she's actually quite a nice and generous person, not even hurting a fly. She's very confident with a high self-esteem so others say mean things about her and stab her in the back. She ignores it though. Hating confrontation she avoids arguments whenever she can and often will stop saying whatever she was going to so not hurt people's feelings. Lucinda rarely gets angry so if she's angry at you you've done something really wrong. She often gets distracted as well, even stopping midsentence. In three words: Fun, caring and unique.
That covers a lot. In short:
Appears snobbish, is actually quite friendly and generous, wouldn't harm a fly, confident, high self-esteem, rarely gets angry, sometimes flaky, fun, caring and unique.
The last thing I'm going to say is history. Some roleplays will ask for a history. Try to think of different situations that your character has gone through. Try not to use these examples, as they are often used and very cliche.
Parents died when the character was very young.
The character has lost their memory, and is trying to find theirselves.
The character is searching for their love, who was kidnapped.
That should help you in creating your own character!
smile
References