Jak Bauer
(?)Admin Lead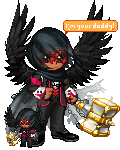 Posted: Thu, 07 Jan 2010 22:25:19 +0000
(Updated info is in
Bold
)
Hi there,
We wanted to make you aware that we are accepting applications for Site Moderator positions. We have been streamlining the review process and are looking to start a new class in the upcoming weeks. But, before you go rushing over to apply, we wanted to explain some of the criteria we are looking for and the reasons behind them
Must have made 300 forum posts
We ask that you have made at least 300 posts on Gaia before applying. This helps us to see that you are an active member, someone who passionately wants to help the existing and new members to the Gaia community. This also allows us further insight while reviewing you as a potential candidate.
Must have made 100 reports using the report system
Reporting violations shows us that you understand the rules of the areas you hang out in, and that you care about keeping the site free of ToS violations. Misreporting issues just to meet this number is quite obviously a bad idea. Correctly reporting a variety of violations shows us what you know and helps us to determine if you'd be a good part of the team.
You need to have reported at least 100 ToS violations (50 must be forum reports) within the last 6 months to qualify. You may not know how many reports you have made, but when we review your application, your report history is reviewed and we will verify both the quantity and quality of your reports.
Behavior
We expect a certain level of professionalism and maturity from our moderators. While they are allowed to have Gaian lives outside of modding, users will always be watching what they say.
When reviewing a potential applicant, we obviously check for recent warnings, but we also check recent posts. Abusive behavior or trolling is a surefire way to have your application rejected. Anything that causes us to question your level of maturity can also prevent you from joining the team. How you handle yourself when dealing with others is very important.
Flexibility
While in training, you may be asked to work in areas that you may be unfamiliar with or with concepts you may already know. Displaying an attitude of "I know everything", refusing to take constructive criticism when offered, or being generally stubborn will likely discourage us from selecting you. However if you've shown yourself to be humble when corrected or willing to be open to new things we're more likely to consider you a good candidate.
Availability
Training to be a moderator and then becoming a moderator involve a time commitment. While in training you will be asked to complete assignments that can be fairly time consuming. We understand that things may change for you between the times that you apply and when you hear back from us, but we ask that you not apply if you know now you do not have a few hours each day to dedicate to training/modding. If you do get accepted and know you won't have the time to do it now, say so at that time.
You can reapply 6 months + 1 day after you submit your application. Please make sure that you have read and understand all the requirements before you apply to. If you do not qualify, you will have to wait another 6 months + 1 day to apply again.
Now that you've read this,
Click Here
for more information and the link to submit your application.