x - Mirelle
(?)Community Member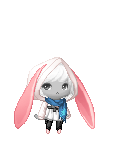 Posted: Mon, 26 Nov 2012 05:57:58 +0000

Prologue: In His Natural Nature

---

The region of Ransei was screwed.

It wasn't a natural disaster that was causing the problem. (Although, later Inari considered the thought that it was a disaster, and it was Masamune's natural nature.) It was a certain Warlord.

Masamune Date, of the kingdom of Avia, was planning to break just about every rule set down since Nobunaga was defeated. The Warlord was going to try and conquer all of the kingdoms of the region.

Inari could remember the night she had first heard of this plan perfectly. The Yaksha native had been trying to sleep when Magoichi had practically broken down her door. A summons had been set out to all of the advisors and Warriors in the kingdom to meet at the floating castle. Masamune was planning something, and it was something big.

She remembered being guided through the halls by Magoichi, and bumping into things she was sure weren't previously there. A furniture change, maybe? Weird, she was usually given notice ahead of schedule.

Magoichi pulled out a chair on the far right of the table, Helping her sit down. "You alright, sweetheart?" Magoichi, always the flirt, was still trying to pull his charms on her even after she had lived in the castle for four years. She couldn't actually see who was sitting at the table, but then again she couldn't see anything, but she could identify most by their voices. Babbling about the irregular time of day across the table and to her left was Chacha. Inari blushed, touching her hair. She could only imagine the state she was in. She was still wearing her sleeping kimono, and hadn't had time to brush out her hair.

Fortunately, Inari didn't have very long to worry about her appearance. "Quiet!" Masamune's voice rang out, the notable tone of irritation silencing everyone.

"I know its very late..." Here, Inari was rather amused when she heard agreeing grunts. "But, I have made a decision that involves all of you." Inari could feel the intrigue rippling through the room.

"I have decided that we will take over Ransei," the Warlord bluntly stated.

The room was perfectly silent for a second, and then all heck broke loose. Roars of protest came from the Warriors and counselors gathered.

"Quiet!!!" For the second time, the young Warlord's voice commanded absolute attention. "If you wish to accompany me on my journey, please raise your hand now."

Inari's ears heard it. Her mind couldn't compute it. She knew that Magoichi would raise his hand. Masamune and the playboy were too close to do anything as major as this without eachother. She knew that Takatora would go with them, maybe Chiyo as well.

To her horror, she felt her left arm raise up of its own accord. What was she thinking? Even though Masamune had been so kind to her the past four years of her life, she couldn't believe the treachery she had signed herself onboard for.

She heard Magoichi hiss in frustration. "Its me, you, and Takatora..." Inari's head fell onto the table. They only had four people. Only four people to conquer the entire region.

Even if Ransei wasn't screwed, their crack team of four was.