quhipped cream
(?)Community Member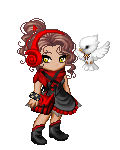 Posted: Mon, 02 Apr 2012 19:01:23 +0000
I hope you like it, please post/ pm feedback, I want to make the later chapters better. It's also, already on Fanfiction.net:

Chapter One: The Team

"What?"

Everyone in the meeting room was shocked.

"As I was saying, there are Keronian aliens among us. I have also heard that these invaders are the reasons such worldwide events as everyone in the world falling asleep because of a pink cloud, all the tap water turning into cola, the mysterious island of killer flowers, and much more have happened." Explained Japan.

"And because I just can't seem to be able to track them down, I believe a team of countries should be made. I cannot help out right now, because I'm still dealing with damages from what was apparently… a giant Gundam…" Japan sighed remembering how a giant, red, gundam Zaku with a yellow skull shape on its head, had destroyed half of his house. He shuddered, and then suddenly heard a voice.

"I wanna do it!" Yelled America from across the room as he waved his arm wildly in the air. "Sounds like fun!"

Japan wrote his name on a piece of paper.

"Ve~! Me too!" Exclaimed Italy, raising his hand. Japan wrote his name down.

"And Germany, too" Italy volunteered Germany.

"What?" Germany exclaimed. He thought for a moment.

"Oh fine." He figured he could at least keep Italy out of trouble this way. Japan wrote his name down, also.

"I am curious as to what these 'Keronian Invaders' are like," Said Russia, "so I'll join."

Everyone waited for another moment while Japan wrote down Russia's name.

"Okay!" declared America, "Then I'm the leader!"

He pointed his thumb at himself, and smiled happily.

"Why do you get to be leader?" asked Germany.

America quickly responded with, "Because I'm the hero!" no one wanted to argue with him about this matter so they left it at that. After the meeting, they all met up at Japan's mostly repaired home. They were in Japan's living room sitting seiza style at a low table. His house was still in shambles, but the living room was still good enough to sit in. Japan was at the front, to his left were Italy and Germany, to his right was an empty seat and America, and across from him was Russia. Japan was first to speak, "I have a company that would like to fund the team." he looked towards the door and said, "Nishizawa-san, you may come in." A girl with short, blue hair, purple eyes, and wearing a pink, dress with puffy shoulders and a bow on the front walked in.

Japan Gestures for her to sit in the seat next to her.

"Her father runs the Nishizawa Peach Group, and the only thing she asks for in return for funding is being able to come to the meetings. She does not want the money going to waste." Japan says once Miss Nishizawa had sat down.

"Wow! No way!" Exclaimed America.

"Ve~! Yay!" Cheered Italy.

"Nice to meet you." Greeted Germany.

"Good to be working with you." Said Russia.

"Your dress is very pretty." Said a voice just above a whisper. Everyone looked over to see Canada sitting between Miss Nishizawa and America.

"Whoa! How long have you been there bro?" America asked.

Canada sighed and replied, "The entire time…"

Miss Nishizawa saw Kumajirou, Canada's Pet bear, in his arms. "May I pet your bear?" She asked.

Canada nodded and said, "Sure, his name is Kumajirou."

Miss Nishizawa Started petting Kumajirou while saying,"Oh, and you can just call me Momoka-chan."

Kumajirou, hearing this, said, "Mo-mo-ka-chan."

Momoka giggled and replied, "Yeah."

Japan, blushing from the cute act that just happened, stated, "The only info I have been able to gather is that these are Keronians from outer space, and that there are approximately five of them. I have no idea of what they look like."

"Ve~! I hope they aren't scary!" Supposed Italy, shuddering at the thought of a scary alien.

"If they are really this crafty, then I want them to become one with Russia." Alleged Russia, creepily, as a dark aura enshrouded him. Momoka shivered for a moment.

"Either way, we can take them." Said Germany.

"I wonder if Tony knows them." America thought aloud.

"Why don't you ask him?" Replied Japan.

"He's on some vacation on another planet. I forget where…" America said, trailing off as he was thinking.

Hearing this, Momoka asked, "So this "Tony" guy is an alien friend of yours?"

"Yeah, He's my totally righteous alien friend." America said, grinning happily.

Momoka smiled back, "Cool."

After the meeting, Momoka went home to her mansion. Once she entered, she was greeted by her butler Paul, "Welcome home Miss Momoka.", and her pet/friend, Tamama.

"Hey, Momochi-san!" Tamama greeted excitedly. They walked into Momoka's gigantic living room and sat down. Momoka and Tamama sat across from each other with a small table in between. The room seemed to darken as their conversation began.

"You got the info?" Tamama asked, eerily.

Her face darkened, "Yeah." She replied. A smile crept onto her face.

She leaped up and exclaimed, "Yeah! Now by helping you guys, you won't get captured, and I can still have my connection to my precious Fuyuki-kun!"

She was filled with happiness, as she reached into her dress pocket and pulled out a sheet of notebook paper, folded twice.

"Here's the notes." She said, handing them to Tamama.

"Thanks, Momochi-san!" Tamama twisted the badge on his head, turning on his anti-barrier, and making him invisible. He ran as fast as he could to the Hinata house. Once he got there, he ran straight down to Keroro's room, Tamama ran in so fast, even the ghost residing in Keroro's room was a little shocked. Sergeant Keroro, Corporal Giroro, and Sergeant Major Kululu were sitting at the small, round, table in Keroro's room.

Tamama ran over to Keroro, "Here mister Sergeant Sir." Tamama said as he handed the notes to the Sergeant.

"Good work Private Tamama!" Keroro said, looking at the notes. Tamama sat down. Keroro turns towards the three keronians, "Gero, Gero, Gero! Now that we have these notes and Momoka-dono on the inside, we'll always be at least one step ahead at all times! They won't stand a chance."

Giroro looked up from washing his gun and said, "This plan is actually a pretty good one. For once I don't feel like shooting you in the face."

Keroro smiled towards Giroro and sneered, "Finally you recognize my true genius." He walked towards the mini fridge, that was really a portal to their secret underground base, in his room and said, "Now let's get started on a plan."

Tamama ran after Keroro, following him in. Giroro strode in after that, with Kululu following last.

After they left the room, crying noises started to pour from above. Hiding in the ceiling, sitting on the ceiling boards, was Lance Corporal Dororo, crying. He was watching from above, sad that he wasn't invited to the meeting.

"Keroro-kuuun…" Dororo cried as tears fell from his face hysterically.


Chapter Two: Momoka's Side


The Keroro Platoon was sitting in their usual spots in their meeting room. With Keroro at the podium, Giroro, Tamama, and Kululu in the first three chairs closest to the front, and Dororo watching from above, though no one knew he was there.

"So, our last plan was a bust." Keroro started, stating the obvious. Their last plan was to use giant Gundam mechas to invade by attacking resources such as rivers and fields, but instead, Giroro's mecha went on a rampage and its anti-barrier broke, making it visible to everyone. It destroyed a big chunk of Japan. Keroro was very surprised when he was able to get away with blaming some other aliens for the cause so Natsumi wouldn't take a chunk out of him.

"Kukuku… I've fixed the bugs in the mecha, so if you need it again, it's ready for another run." alleged Kululu. Keroro looked towards Kululu and replied, "Nah, invading Pekopon will have to wait. These guys have to go first."

Hearing this, Giroro suggested, "Why don't we just kill them with the mechas? Get that over with, then take over Pekopon without as much trouble."

Keroro smiled and replied, "No, we will read the notes Momoka-san gave us. Then we will come up with a plan better than that—"

Keroro was cut off as Kululu started with another flaw in Giroro's plan, "Kukukuuu, and if we attack them randomly, don't you think that would make a big mess of our secret? We don't want the Pekoponians finding out that we're here. Kukukukuku."

"Yes." Keroro agreed. "So… Here are the notes!" Keroro read them aloud so the whole platoon may hear him:

Members:

Alfred F. Jones- Leader of the team- has alien friend named "Tony"-has a lot of hamburgers and sodas-American- energetic.

Appearance: Short sandy-blonde hair-blue eyes-glasses-wears brown jacket with star on the left side

Feliciano Vargas: Says "ve" a lot-Loves pasta-Has a lot of white flags-close friends with Ludwig- Italian- has multiple personality named "Romano"

Appearance: Shortish Brown hair with a weird curl sticking out of one side-cute face (not as cute as Fuyuki's though)-wears casual clothing-a little flashy

Ludwig: Friends with Feliciano-very militaristic-German-seems strict

Appearance: Slicked back blonde hair-blue eyes-never seems to smile-wears green military uniform

Ivan Braginski: very creepy-Loves vodka-says "become one with Russia" a lot-Russian-can make a creepy atmosphere at any given moment

Appearance: Very tall-purple eyes-very light colored hair, almost silverish-wears big coat with a star badge on the left side and scarf

Mathew Williams: Nice but shy-has cute pet bear named "Kumajirou"-Canadian-as unnoticeable as Dororo (even his bear doesn't remember him)

Appearance: longish blonde hair-blue eyes-glasses-wears big sweatshirt with maple leaf on it

Keroro stopped reading.

"Kukukuuu…" laughed Kululu. "Sounds familiar."

Keroro looked towards Kululu and asked, "What?"

Kululu laughed once more, and then replied, "Nothing."


A week later, the countries had another meeting.

"Nothing? Not even one weird sighting all week!" America exclaimed surprised.

"Yes." replied Japan warily.

"Ve~! Are you absolutely sure?" Questioned Italy, just as surprised.

They both had been asking for almost an hour now. No one could believe that there wasn't even one out of place event in Japan. Everyone was pretty surprised, considering the problems he usually had every week.

"Yes!..." Japan exclaimed annoyed. "I haven't had any weird appearances, no destroyed buildings, and not even one random light in the sky or out of place object! I am just as surprised as you are..." Japans head was on the table, aching from all the questions.

After a moment, Momoka ran in and sat down at the same spot as last time.

"I apologize for being late, but I have information on the Keronians." The questioning stopped, and everyone looked at Momoka. Even Japan lifted up his head to listen to her.

"What?" Everyone asked, almost in shock.

"Well, I don't actually have much info yet, but I have captured one Keronian alien. He is currently at my house. I have a limo waiting outside to take us there." Momoka replied calmly

Germany stood up. "We must interrogate him at once!"

Everyone walked outside, and into the limo.

"Ve~!" Italy cheered aflutter. "I love limos!"

When they had arrived at the mansion, everyone got out of the limo. The countries stared in awe at the Nishizawa mansion. The Nishizawa mansion is the biggest in the world. It towered over them, leaving them in the gigantic shadow it created.

"Woooooo! This is totally awesome!" America exclaimed, still staring at the mansion.

"Ve~! Do you have pasta here?" Italy asked.

Momoka motioned for Paul, who had driven them to the mansion, to go make some pasta for him. "It will be with you momentarily." she assured.

She smiled and then said, "Follow me, please."

They followed her into the mansion, down a few hallways, and up to a big metal door. She took out a key-card and swiped it through the card scanner to the right. There was a loud, but low, beep and the door unlocked.

They entered the room. It was very spacious and was bigger than a football field. There were exercising machines and weights, and there were many different snacks such as soda, cake, candy, and potato chips. Running on a treadmill, not too far from them, was a little black and white alien wearing a yellow hat with flaps on both sides, and a pair of blue jogging shorts. The treadmill was facing away from them so the little alien couldn't see them. Momoka walked towards him, the countries following close behind. They stopped a few feet from the treadmill.

"Tamama-chan?" Momoka asked, trying to get Tamama's attention. He turned his head to see them, and looked back at the treadmill. He turned it off, grabbed a towel that was hanging to his left, and swung it around his shoulder.

"Hey Momochi-san! Who are they? Are they the guys you were telling me about?" Tamama asked while running to Momoka.

Momoka giggled for a moment and replied, "Yes."

"This is Honda-san." She said, pointing to Japan as he bowed to Tamama.

"This is Jones-san." She said pointing to America and he gleefully smiled to Tamama.

"This is Vargas-san." She said pointing to Italy as he was dazed in a daydream about pasta.

"This is Ludwig-san." She said pointing to Germany as he looked over Tamama, wondering how something this small and cute could cause this much trouble.

"And this is Braginski-san." She said pointing towards Russia. She didn't want to get too close because his menacing aura scared her a bit.

"U-um….M-Momoka-san?..." said Canada, just loud enough to be heard. She looked towards Canada.

"Oh! I'm so sorry." She said, very embarrassed that she had missed him. "And this is Williams-san." She pointed towards Canada. He smiled warmly at Tamama.

"Hey peoples! Want some soda or cake?" Tamama offered, while smiling his cutest smile. He looked so cute that even a baby kitten couldn't rival him.

"VE~!" Italy screamed, running to Tamama. "You're sooooooooooo cute!" Italy gave Tamama a big hug.

"Hmm…So this is a Keronian?" Japan thought aloud. With all the chaos that usually ensued, he thought a Keronian would at least be a little scarier. Suddenly Paul appeared with a bowl of pasta and a fork.

"Ve~!" Italy exclaimed as he ran to the bowl of pasta and grabbed it quickly out of Paul's hands.

"Grazie!" Italy thanked him in Italian.

"PASTAAAAAAA!" He was very ecstatic. No one loved pasta more than Italy. He stuffed a forkful of pasta into his mouth.

"Is there anything else you require Miss Momoka?" Asked Paul.

"No thank you." She replied, giggling at the sight of Italy overjoyed by the pasta.

"Wow! So this is a Keronian? Cool!" America yelled excitedly as he kneeled down and pet Tamama on the head. Germany walked up to Tamama and crossed his arms.

"Who are you and why are you on Earth?" He questioned.

Tamama saluted and replied, "I am Private Second Class Tamama, sir, and I was sent to invade, but I really just wanna hang out and play. I don't want to invade such a friendly planet." He looked up at Germany giving him full eye-contact the entire time.

"Whoa, really?" exclaimed America.

"Yeah, but don't worry about them finding out and sending some other Keronian soldier that'll actually invade. I got it under control." Tamama replied. "I just hope to be friends and -" Tamama stopped for a moment.

"I sense something…" He said just loud enough for the closest countries to hear.