DocLight
(?)Community Member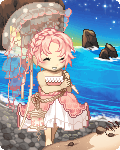 Posted: Sun, 23 Sep 2012 22:44:52 +0000
Loki Loves Mischief
Lost? Really? I wasn't getting any sort of Lost feel, and I loved Lost. I suppose that's something specific I wanted that I'm not feeling yet, the twists they put on the old stories so far have not impressed me or caught my attention. The story or the characters have not yet made me care what happens to them or the world they live in. But, it's still very early into the show that I am, so that's why I'm not dropping it yet. What else should I want from the show I'm just starting, if not the things I named above? I'm not even looking for anything flashy like big sword fights and action. Maybe what's irking me the most are the characters and the dialogue. Emma the most, who seems really bland to me.

And I never meant to compare Game of Thrones to the show, but really, of all the shows I love that are currently on TV, I feel like it's a cut above all of them, so it's not just Once that I love it more than.

Of all that you mentioned would be great if I actually start to enjoy the show after a few more episodes. I'll just have to wait and see if it ends up striking my fancy. If not, well I suppose it just wasn't for me.
Not only is there a Lost feel, there are Lost references made in many episodes. There are Apollo bars and there's frequent numerology. In one of the later episodes, the plane shows up. A character has a room full of clocks. There is really a lot of nifty little details if you're looking. The Lost references are small, but they are there and in a few episodes. You have to sit back and be observant. You have to be a thinker, but you can't overly pick and nitpick at the same time because then you overshoot the intended hidden messages or hidden things.

The things you mentioned are just general, is what I'm pointing out. It's so general all I can really do is just say is that it's all a matter of opinion. I feel the series has this. You can honestly just argue yes or no and turn it into a playground argument. That it's all a matter of opinion. What you want is going to be like an ice cream flavor. It's like how I don't care for Game of Thrones, don't think it's very good in writing, don't really care for how the transition from book to tv was made, and only really think there's merit in one or two characters. Same situation. Different series. It's an opinion.

In return, I think Once is creative. It takes a different approach to things. It makes a curse real and turns what could be a trope some of us are used to (delusional child searching for family member) and makes it into something different by making the curse real. I like the characters. They are interesting. They take pieces of who they were in a past life and make them into different, yet similar people who are cursed to, simply stated, never be fully happy. And they just don't know why. They're people. They're real. They're like people I know in my life. I know a lot of Emmas. I know an Archie or two. I know a Leroy. I know a Ruby. I know tons of these people, and it just kind of makes you think sometimes.

So when it gets down to it, you're looking to see if it fits your line up or if it'll click with you. If it clicks, keep watching. As stated, I hated episode two. All Regina-centric episodes I do not enjoy. I will only watch them for the side character interactions and other plots.

Some episodes I squeal for. Some I generally like. Some I hate. Overall I really love the series. It's a very mixed bag and has something for mostly everyone.

This kinda goes towards a lot of other people who have questions about Once and taking a dive into a new series, since the whole thing is on Netflix right now.