Kasumi of Vientown
(?)Community Member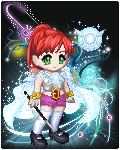 Posted: Tue, 24 Apr 2012 17:36:17 +0000
Arresting someone because they are "not black" is just as racist as arresting someone because they are black
Another installment in our soup to nuts deconstruction of the lies and obfuscations by the legacy media, and a host of opportunists, in the Trayvon Martin case. Along with what verified fact based information we can gather.
Every Day The media looks more and more insufferably inept.
You don't charge someone with a crime unless you think you can convict them, that's basic prosecutorial ethics.
Throughout the past few weeks more new facts surrounding Trayvon Martin have been discovered thanks to the New Media doing the work the Institutional Lame Stream Legacy Media intentionally refuses to do. Simultaneously we discover how many lies and falsehoods are continuing. Today's updates include:
Quote:
New photo/video images of the crime scene.
New information of initial media report from Trayvon family attorney Benjamin Crump (March 20th) originally revealing "DeeDee" the audio witness, and describing Tracy Martin phone record discovery on Sunday March 18th.
George Zimmerman attorney Mark O'Mara requests recusal of Judge Jessica Recksiedler – Defendent's Verified Motion to Disqualify Trial Judge
In short. This is perhaps the biggest national racial event since Rodney King. It is also shaping up to be the biggest media driven false public story since
Richard Jewell
. It's in the process of becoming a watershed event;
And, as more facts surface, it continues to look almost entirely fake.
It's a tempest in a teacup.
The whole thing is an institutionally
media-generated racialist/socialist psycho-political agitator's dream come true.
Today we will update and continue to outline and contrast the false narrative sold by the Legacy media types, TV, Print and Radio including: ABC, NBC, CBS, MSNBC, FOX, CNN, PBS, Associated Press, Reuters Media, USA Today, New York Times, Orlando Sentinel, Huffington Post and other like-minded affiliates.
For the sake of these continuing posts we are going to focus entirely on Trayvon Martin and not the infinite various nuances and side stories spinning out of the false narrative. I apologize for the length, but accuracy matters and context is needed.
SUMMARY of Content: In summary we now know Trayvon Martin was not the innocent 17-year-old (junior year) High School kid portrayed by the media as: a football player, a volunteer mentor, a math loving student, and loving respectful child, who "majored in cheerfulness" while serving a
five day
ten day suspension for tardiness.
This was, and is, a complete fabrication.
The truth is divergent in the extreme.

But that picture of an innocent child was exactly what the media wanted to sell, because it fit their chosen narrative.

The media even doctored photographs to make Trayvon look more child like.
It is also what the professional race-baiting Jesse Jackson, Al Sharpton, New Black Panther party
wanted to portray
; and it should be mentioned at the time of this writing they are still bitterly clinging to it. [******** losing grip rapidly.
When the truth is being presented, one does not have to work so hard to control, portray, obfuscate and spin. The media have been working very hard because [******** media has not been presenting 'the truth'.

But now, against the sheer weight of the truth-telling, research, and presentation of facts by the New Media, the Legacy media is beginning to [********]. Their
false construction is crumbling around them.
However, we are not going to let them just skulk back into the shadows. They, the media, created this mess – and make no mistake, this is a huge mistake – and
now they are going to be forced to own it.
All of it.

We will not allow the media to turn George Zimmerman into Richard Jewell. Not this time. This time we push back. Truth is on our side.
False
- The media initially reported that Trayvon was suspended from school for five days because he was tardy. That narrative soon changed to the more truthful ten days. However, they missed the reasoning and a little research revealed much more.
Truth
- We now know that Trayvon Martin was suspended from school
THREE times in this school year.
We do not know the details of the first suspension, rumored Tardiness. But Trayvon Martin was suspended the second time from school in October 2011 for an incident in which he was found in possession of stolen women's jewelry and a screwdriver that a school security staffer described as a "burglary tool,"
The Miami Herald has learned.

According to the report, on Oct. 21 staffers monitoring a security camera at Dr. Michael M. Krop Senior High School spotted Trayvon and two other students writing "W.T.F.," an acronym for "What the f—," on a hallway locker, according to schools police. The security employee, who knew Trayvon, confronted the teen and looked through his bag for the graffiti marker.
Trayvon's backpack contained 12 pieces of jewelry, in addition to a watch and a large flathead screwdriver, according to the report, which described the screwdriver as a burglary tool.
"Martin was suspended, warned and dismissed for the graffiti," according to the report prepared by Miami-Dade Schools Police.
Then in February 2012 that second suspension was followed four months later by another one, in which Trayvon was caught with an empty plastic bag with traces of marijuana in it
AND
a pipe. A schools police report obtained by
The Miami Herald
specifies two items: a bag with marijuana residue and a "marijuana pipe." Trayvon was again suspended. This time for ten days.
You can read much more about Trayvon's drug involvement at
Wagist
.
Click HERE
The Martin family and attorneys et al are furious about the release of background school
information to ABC news
. Because one of their lawyers, Ben Crump, had
filed an injunction
to "seal" Trayvon's school and criminal records earlier this month as soon as he was retained.
The parents argue the background information on Trayvon is irrelevant, yet simultaneously proclaim the background information on George Zimmerman is vital. A tenuous position at best because one of the points of contention is
the behavior of both during their encounter.
False
– Trayvon was a respectful peer and role model mentor.
Truth
- Trayvon left a trail of communication from his twitter account that is retrievable via Google cache. His screen name was "
NO_LIMIT_NIGGA
" and his words speak for themselves. You can read 152 pages of his twitter communication at
DAILY CALLER
.

However –
Warning, explicit language
.
The Daily Caller
has identified
a second Twitter handle
that was used by the late Trayvon Martin during the last weeks of 2011. Tweeting in December under the name "T33ZY TAUGHT M3," Martin sent a message that read, "Plzz shoot da #mf dat lied 2 u!"

There are also concerning discussions within the twitter communication from Trayvon's friends about his violent encounter with a School Bus Driver. In the conversation Trayvon is discussing having punched the bus driver in the face.

A reasonable person would think the media would be interested in this aspect. Wouldn't confrontational violence be pertinent? Alas, once again the media shows
they only report on that which affirms their pre-scripted narrative
. Someone tell Anderson Cooper that it shouldn't be hard to find that bus driver….. wait, nevermind.

Tattoo on back of Trayvon Martin's neck from Twitter Account. His mom's name is Sybrina
Another picture of Trayvon's right arm tattoo and physique *Note this tattoo because it is evident in the "fight club" video:

Fight Club – U-Tube Channel
Below is a U-Tube video of Trayvon Martin refereeing a street style fight. Fight club? The video comes directly from
Trayvon Martin's U-tube channel
.
Trayvon is the one with the white ballcap turned backwards, silver/black striped shirt, black jeans, and black "Cons" (sneakers). He is called by name by the camera operator, and while the video is grainy at the :47 mark you can identify his right bicep tattoo.
Apparently he was quite familiar, and comfy with "fighting" and physical confrontation. Another Legacy Media narrative destroyed.
Next?
Tea and Skittles
So let's pause a minute here and put some common sense into the dialogue. Everyone has heard this story about Trayvon going to the store for "Tea and Skittles" right? But has anyone stopped to ask where this story, now urban legend originated? AND how anyone could possibly know? I mean, sadly the guy was dead. So how would anyone know he went to the store for Tea and Skittles.? It's even mentioned in the
affidavit for probable cause
, yet there is no mention of Tea and Skittles in the police report of the scene?
From the
Washington Times
… "And
it all stems from Trayvon Martin, he of the walking home from the 7/11 store with Skittles and a can of tea
.
While wearing a hoodie
"…
Where exactly did this "Tea and Skittles" narrative originate? His parents, his attorney(s)? Maybe they read something on his phone about his intention…
But did anyone stop to ask what he was talking about?
Tea and Skittles is street lingo for "Marijuana and DXM, somtimes known as ecstasy"
.
So is it more likely innocent childlike 17-year-old angelic Trayvon was coming back from a Snapple and Candy run. Or….
Is it more likely that a troubled teenager without supervision and a history of drug use, while serving a 10 day suspension for taking a baggie of pot and marijuana pipe to school, might have been talking about
something else
.
It is too much to expect the media to find out about this stuff? Never mind.
Oddly, Mr. George Zimmerman specifically mentioned to the police operator on the phone the suspicious subject he was witnessing appeared to be on drugs. But, I digress…..
We discover during a
Fox interview with Craig Rivera where the "skittle story" came from
. Well,
maybe
. According to the 14-year-old son of Ms. Brandy Green, "Chad" asked Trayvon to get him the
candy when Trayvon said he was going to the store
. The affidavit mentions the 7-11 and Tea and Skittles, so we'll just accept this is now factual. For now.

Craig Rivera interviews Brandy Green and 14 year old Son Chad Green
(
FULL INTERVIEW HERE
) We discover that Brandy Green and Tracy Martin (Girlfriend and Dad) were in downtown Orlando
at a restaurant and both the boys were home alone
, Trayvon Martin aged 17, and Chad Green age 14.
So I guess we are to believe the story about Skittles and Tea stemmed from the 14-year-old son of Brandy Green, passed along via Tracy Martin and Sybrina Fulton. But, again, as with all the stuff from these peeps something just doesn't pass the sniff test.
Just sayin'. I mean who wouldn't believe that a 17-year-old kid, serving his third school suspension (this year), this time for drug use and a marijuana pipe in his backpack; and home alone – unsupervised albeit supposedly "grounded"; would hoof-it, at night, in the rain, right before the NBA All-Star game, for a single can of "
Tea
" for himself, and a bag of "
Skittles
" for his 14-year-old half-brother. Altruistic no?