Phallic Wonderland
(?)Community Member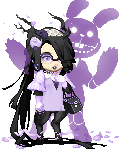 Posted: Fri, 13 Apr 2012 07:32:21 +0000
DlCK CATSTY
marshmallowcreampie


That's no excuse to follow them and definitely no excuse to shoot them. Just because you don't recognize someone in your neighborhood, doesn't mean he's some thug up to no good. Simply hanging around is NOT suspicious behavior.
That wasn't his reason for shooting him. His reason for shooting was that Trayvon was on top of him trying to grab his gun while punching him in the face, a person came forth and told the police this. This was in a gated community where only people who lived there should be. If anyone went into a gated community that they did not live in at 7 pm at night they would definitely be suspicious, especially with residents on the look out after recent home break-ins.
It's obvious you are black from your avatar and I'm sorry if I offend you but I'm not going to try to beat around the bush in order to not risk offending anyone. Yes, Trayvon is black and black people are often the victims of racial stereotypes.
Quote:
According to a Justice Department report released in July 2003, the U.S. prison population surpassed 2 million for the first time—2,166,260 people were incarcerated in prisons or jails at the end of 2002 (the latest statistics available). Since 1990, the U.S. prison population, already the world's largest, has almost doubled.

About two-thirds of prisoners were in state and federal prisons, while the rest were in local jails. The report does not count all juvenile offenders, but noted that there were more than 10,000 inmates under age 18 held in adult prisons and jails in 2002. The number of women in federal and state prisons reached 97,491.

About 10.4% of the entire African-American male population in the United States aged 25 to 29 was incarcerated, by far the largest racial or ethnic group—by comparison, 2.4% of Hispanic men and 1.2% of white men in that same age group were incarcerated. According to a report by the Justice Policy Institute in 2002, the number of black men in prison has grown to five times the rate it was twenty years ago. Today, more African-American men are in jail than in college. In 2000 there were 791,600 black men in prison and 603,032 enrolled in college. In 1980, there were 143,000 black men in prison and 463,700 enrolled in college.

Read more: Prison Population Exceeds Two Million — Infoplease.com http://www.infoplease.com/ipa/A0881455.html#ixzz1rtNpz8Fh
There is also a reason racial stereotypes exist. Would it be entirely out of question to think it's suspicious when you see someone walking through your community at 7pm at night in the rain who you do not know, nor recognize when there have already been recent break-ins. He could have just as easily been there to scope out the area for homes to break in had he been a criminal.
You are ignoring the facts of the case and making assumptions.
Quote:

Again, he had no reason to follow Martin. Where is this 911 call claiming that Martin was on top of Zimmerman? And furthermore, if there was a physical fight, how do we know Zimmerman didn't instigate it? Zimmerman was following Martin, which itself is a form of threatening behavior.
The witness told police when they came what he saw. We don't know whether or not Zimmerman instigated it, we only have the witness who stated he saw a younger man on top of an older man and went to call the police and Zimmerman's side of the story. Theorizing what could have happened does not change what we know so-far.
Quote:

Being mixed-race doesn't mean you can't be subtly racist. Have you heard the argument people like to use that goes "I'm not racist, I have plenty of black friends and acquaintances!"? Racism is a complicated thing, it's not always direct and it's not always black and white. (no pun intended) My mom can get along just fine with people of all races, but at the same time she tells me she wants to marry a white guy. My older sister is similar, she behaves perfectly fine with people of other races, but she clearly has a lot of racial biases.

Another thing... All this "I attacked in self-defense!" stuff from Zimmerman didn't come up until later. When he was initially brought into police questioning, that never came up. Seems pretty suspicious that NOW he's bringing up the self-defense thing.
http://i2.cdn.turner.com/cnn/2012/images/03/28/sanford_files/PoliceReports.pdf
Read the police report before you regurgitate more nonsense you've been fed.
Zimmerman was bleeding from his face and the back of his head as well as his back was wet from being on his back while Trayvon punched him. It also states he was yelling for someone to help him and no-one came to stop the fight. It was him against someone stronger than him and his life was at risk, especially with the handgun on him. Many people are killed from having their own weapons used against them, this could have just as easily turned into another such incident.
It was a fight for his life, he did not unjustly shoot Trayvon on the sidewalk and Trayvon held up his bag of skittles and iced tea which he lacked a receipt for in self-defense.
******** your racist defending a**. Statistics that white people never quote.