Omorose Panya
(?)Community Member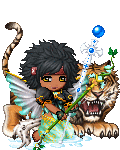 Posted: Wed, 14 Nov 2012 07:10:48 +0000
Back from a loonngg hiatus! Vixianna suggested that I post this to Gaia, and I figured, hey, why not? So here goes throwing my post to the wolves!
---
I've cleaned this up a little by organising it differently and adding in responses to some of the more common questions/counterpoints. Because it's annoying to have to say the same thing 100 times. In the next update I plan to add another section at the end that takes you to various posts throughout the thread that introduce and explain interesting tidbits.
Firstly,
this post
explains what I mean by "racism/racist." I am using it as it relates to s system of oppression, not as "someone who hates/ is mean to someone else because of their race" or "thinking that a racial group is genetically inferior." If you are unfamiliar with what racism is in that sense, then read that post.
Secondly,
this post
might help you better understand my point, so I recommend reading it before you read the OP. It has pretty pictures and sparkly videos. Yay! Note that the questions at the end of the tidbit are not the topic of the thread, but just food for thought. It's in the context of America.
Thirdly, there are three posts at the end of the OP that might help you understand further still. The first two explain more in-depth that I am referring to the framing/perception of attraction (as opposed to attraction in itself), and the third tackles this bullshit "traits" argument that keeps popping up. (e.g. "Maybe they don't like certain skin tones."
Response to that specific argument
.)
Lastly, you should note that
this is not about you or any particular person
:
Omorose Panya
Quote:
You may not have said they themselves were racist, but you did say the behavior is racist. If a person who lies is not a liar, (?) and a person who has racist behavior is not a racist, that's an entirely different discussion. An insane one, but a separate one. In either the context of racist behavior or actual racism; the end result is the same. It's not a "careless mistake", I hope you understand.
Yeah, I noticed that the differentiation between defining someone's entire being and merely describing thoughts/behaviors is absolutely beyond so many of you. But, again, the importance lies in the way framing influences the way we think about and ultimately interact with others. The heart of the issue is that defining the people themselves, and not their thoughts/behaviors, as a problem --- as THE problem --- is that, cognitively, it makes us forget that we're talking about/dealing with human beings, which makes it far easier for us to initiate (emotional/physical) violence against them and/or justify that violence.
That is because it identifies the source of the problem as a person's being instead of their thoughts/behavior, which causes us to focus on their being, and not their thoughts/behavior, as what needs to be altered. When the person is the focus, our thoughts tend to skew toward punishment, but when the thoughts/behaviors are the focus, they tend to skew toward correction. Thus, discourse about how to handle a racist generally will differ from discourse about how to handle someone who harbors racial prejudice. (Or, alternatively, how to handle a "bad child" vs a child who keeps chatting very loudly at inappropriate times and locations.)
Similarly, in discussions such as these, people are generally going to be more concerned with preserving their self concept (i.e proving that they're not racist) than discussing the actual issue (e.g. what is racist/why certain framings/thoughts/behaviors are problematic); hence why so many responses here begin and end, with nothing in between, with sentiment that either devalues racism specifically (e.g. then why should I care about racism?) or the racist label specifically (e.g. okay, so i'm racist. happy?), which both preserve the self concept.
So no, the result is
not
the same.
So don't derail my thread with posts that amount to you explaining or simply declaring that you or your uncle or best friend are Not Racist. Just don't.
OP starts:
So. You're one of those people, huh? Someone who thinks black women are unattractive***. Well, guess what? I'm going to tell you straight up and to your face: That's racist. What's that? "It's just a preference!" you cry in face-saving desperation? Well, yes, kind person, it is "just" a preference. But guess what? Preferences can be, and often are, racist.
How is it racist, you ask? You're anticipating some kumbaya PC mumbo jumbo about equal opportunities and loving and being nice to everyone, aren't you? Or some Major Butthurt from me (a black woman) because I'm super ugly, no? At the end of the day, I'm just pissed because I can't get a date,
right
?
Wrong. I'm not here to tell you that you need to broaden your horizons and date black women. Really, if you think that we are unattractive, then
please
do us a favor and don't date us. No, s**t, okay? We have enough to deal with without having to add you and your egregious quest to prove to yourself that you're Not Racist to our list of daily to-do's. No, I'm here only to explain to you how your "just a preference" is racist and will leave it at that. Promise.
What the thread is
not
about:

What the thread
is
about:

(In other words, don't derail my thread with discussions about dating.)
So, how exactly is it racist? *drumroll* Because it relies on the sentiment that all black women (and black people, really), look the same—typically the asexual/desexualized,
mammy caricature
that was mainstreamed during slavery and to this day remains one of the top caricatures black women are portrayed as (alongside
jezebel
and
sapphire
), among others).
In reality, whiteness has the most stringent physical criteria: out of all the races, it is the most difficult to be considered white because a smaller combination of physical characteristics grants one whiteness. Contrast that with blackness: One can have any trait and be considered black. One can have any skin tone and be considered black—but not white; any hair texture and be considered black—but not white; any eye shape and be considered black—but not white; any nose shape and be considered black—but not white. At most, one might be considered "mixed" (in a
tragic mulatto
kind of way) if one has "attractive" traits, because all fully black women look the same, and that look is socially understood as the pinnacle of ugliness. If a black woman has a "valued" trait—e.g. blue eyes, angular nose, naturally straight hair, blonde hair—and, really, if she is not that pinnacle of ugliness, then she
must
have "white blood" in there
somewhere
or it just doesn't work. It is simply beyond comprehension.
Our understanding of race is not mere happenstance;
we as a society have spent centuries constructing the concept of race around "whiteness"
— around who gets to be perceived and treated by greater society as full human beings and citizens. Part of that involves allowing white people to be recognised as a diverse set of unique individuals, despite being the least physically diverse by design; and not as clones, which is how we tend to perceive and treat black people, despite being the most physically diverse by design, and other racial minorities. That is how people are able to both think and say that they are not attracted to black women without social strife, and that is why society does not catch that it is inherently racist.
And make no mistake: it
is
racist.
*** I'm speaking in relation to black women in America because I am most knowledgeable about negative racial preference in that context, and, as far as I can tell, this reasoning is used mostly against black women (in contrast to white women); however, feel free to talk about this in relation to any other racial group in any other country.
~~~ Updates for clarification! ~~~
Omorose Panya
i S o m m e r
I wish I could call this thread and the whole notion ridiculous.
But you'd probably assume I was some sort of self loathing black woman.


I'm a black woman, if a man isn't attracted to me, because I am black.
But is my best friend anyways, regardless of my race.
Is he still racist?
This is not about attraction itself, but about the perception/framing of it. If your friend does not find
you
, as an
individual
, to be an attractive person, then whatever. That itself is not problematic in this context because he is still granting you your
individuality
, which is the entire point.
HOWEVER! --- and this is my point --- I take issue with the framing that his beef is that you are BLACK. He doesn't find
you
, as perhaps an ugly
individual
, to be unattractive; he finds you,
as a representation of hundreds of millions of people he classifies as ugly
, to be unattractive by association (and denial of individuality).
Now, notice that nowhere in my OP have I made an issue out of X individual not finding Y individual to be unattractive. You might also notice, as with the above example, that such an application derails my point bcause it does not make sense. As aforestated, this is not about attraction to particular individuals, or even about attraction itself, but about the
perception of it
. The
idea
that you don't like how all or most members of an
entire diverse racial/ethnic group
looks (or acts or smells or thinks or whathaveyou) because you deny the group membership individuality. Unless you are for whatever reason unattracted to anybody, it certainly is not the case that you or anyone else
actually
is not attracted to most members of any particular racial group because of the extreme diversity present within all of them, and that it why attraction itself is not the focus.
It is important to note that such denial of individuality is not the result of high exposure to these groups, but rather of very little exposure. America, for example, is an incredibly segregated nation. Something like 80% of white Americans do not live near racial minorities, are unfamiliar with matters that concern them, and do not regularly associate with large numbers of them (which does NOT mean "there are 100 racial minorities in my school of 1500"). Though all races are mostly segregated by race, even down to ethnicity in many cases, and even though we aren't very well exposed to racial and ethnic groups outside of our own (except for minority groups' exposure to the dominate groups, who are mainstreamed and generally treated as the social default), we have fully formed opinions about them: what they think, look, and act like. How?
It is because we are still influenced by, and in fact receive most of our information about the "other" from, racist mainstream media that depicts them in a predominately stereotypical, narrowly-defined manner. Asian women in mainstream American media typically look very similar and act very similarly—in ways that uphold their demure, submissive stereotype. Black women tend to look very similar (depending on the role, a desexualized mammy figure if they're dark or a hypersexualised jezebel figure if they're light) and act very similarly (depending on the role, the willing and loving caretaker of white families, the fanga-snappin' sassy sidekick-to-a-white-character gal, or the completely overbearing she-beast with a serious 'tude problem). Gay men tend to look very similar ("feminine") and act very similar ("flamboyant"). etc. *
This little-to-no direct exposure to other groups, combined with far too much direct media exposure, combined with little-to-no effort on most people's part to learn about these groups as they actually exist, all shape our thinking in ways that deny individuality to these oppressed groups. It tells us, for example, that all or most black women look very similar in an ugly kind of way, or that all or most of them act very similarly in an obnoxious/"ghetto" kind of way, that all or most of them are unintelligent. It instills in us a set of preconceived notions that our
conformation bias
** will ensure remains true to us.
This denial of individuality contributes to the oppression of minority groups because it is negative and informs how we deal with them on a systemic level. The model minority myth as applies to America allows us to justify denying needy Asians the assistance they need and deserve. (All or most of them are smart and hard-working and successful, right? Why would they need systemic levels of support?) It allows us to criminalise black maleness itself. (They commit most crimes, right? It's okay to be afraid of them, right? It's okay to police them more aggressively than everyone else, right?) I decided to use the perception of attraction as an example of this denial of individuality.
* I can't flesh this out as well for other groups because I am not as well informed about them as I am about black women and men. Anyone is free to add to this, but it is best if you PM it to me because I get so darn many notifications.
**
"Wikipedia"
Confirmation bias … is a tendency of people to favor information that confirms their beliefs or hypotheses.[Note 1][1] People display this bias when they gather or remember information selectively, or when they interpret it in a biased way. The effect is stronger for emotionally charged issues and for deeply entrenched beliefs. For example, in reading about gun control, people usually prefer sources that affirm their existing attitudes. They also tend to interpret ambiguous evidence as supporting their existing position. Biased search, interpretation and memory have been invoked to explain attitude polarization (when a disagreement becomes more extreme even though the different parties are exposed to the same evidence), belief perseverance (when beliefs persist after the evidence for them is shown to be false), the irrational primacy effect (a greater reliance on information encountered early in a series) and illusory correlation (when people falsely perceive an association between two events or situations).

A series of experiments in the 1960s suggested that people are biased toward confirming their existing beliefs. Later work re-interpreted these results as a tendency to test ideas in a one-sided way, focusing on one possibility and ignoring alternatives. In certain situations, this tendency can bias people's conclusions. Explanations for the observed biases include wishful thinking and the limited human capacity to process information. Another explanation is that people show confirmation bias because they are weighing up the costs of being wrong, rather than investigating in a neutral, scientific way.

Confirmation biases contribute to overconfidence in personal beliefs and can maintain or strengthen beliefs in the face of contrary evidence. Poor decisions due to these biases have been found in military, political, and organizational contexts.
Omorose Panya
As Willow and others have stated, our perception of others influences who we are attracted to by significant degrees. In addition, our overall perceptions of certain groups tend to coincide with our perception of whether or not we think they are attractive peoples. (Just as a reminder, this is not about who you actually are attracted to or what traits you've isolated for no scientifically-sound reason as the sole determinate of whether you think someone is [un]attractive, but about your perception of who/what is attractive, which is informed by cultural prejudice on many fronts.)
That is to say that we generally are less likely to perceive a group of people as attractive (so, again, not our actual attraction, but our perception/framing of our attraction) if we associate them with negative things, like murder, poverty, laziness, unintelligence, and other themes of inferiority; and similarly, we are more likely to perceive a group as attractive if we associate them with positive things like, well, not that stuff.
One more time because I can't seem to stress this enough: I am not talking about whether or not you're attracted to those three black individuals over there, but about your perception of black people, ** which is evident by how you perceive them --- negatively? neutrally? positively? --- as a lump group. We are very unlikely to think of people (groups, not those two persons over there) we associate with negativity in attractive ways, and we are very unlikely to think of people (groups, not those two persons over there) we associate with positivity in unattractive ways. The bad character being "ugly" and the good character being "handsome/pretty" is a consistent cross-cultural theme (respective to a given culture's perception of attractiveness, of course) for a reason. These positive and negative perceptions inform how we interact with these groups whether we like it or not, and not "deliberately" discriminating on racist/sexist/whathaveyou grounds affects this is no way. (
Again
.)
** Substitute for any (typically minority) group.
Omorose Panya
[Regarding the bullshit "traits" argument:] Look people, your brain engages a hollistic analysis of attraction; it does not notice only skin tones, only eyes, only noses, etc., and use them to determine whether or not someone is attractive. You think that someone is attractive or not because you do or do not like the entire package, perhaps with some exceptions that stand out for good or bad reasons but are not the sole determinate of attraction.

You have been socialised to think in racial terms, and thus isolate random (generally racialised) traits as the sole or primary cause of your attraction. That does not make neurobiological sense. No one is just a skin tone, so you do not dislike how someone looks just because of their skin tone or any trait. You don't like how someone looks because of just one or a few traits. You might think that someone's pretty eyes compliment a pretty face, but, y'know, because the brain relies on surroundings to analyse images, you likely wouldn't like the same set of pretty eyes on an otherwise ugly face.

Vixi's point about confirmation bias is an important one because it frames your thinking: If you are under the impression that most members of X are Y description, then you will believe that no matter how much disconfirming evidence you encounter because you have set yourself up to always perceive disconfirming cases as exceptions and not the norm. This, again, is why attraction itself is not the issue, but rather your framing/understanding of your attraction. The information you receive via your senses is always interpreted by/filtered through your framing of various concepts as they relate to those sensed things --- it is never neutral --- so you can do a lot for yourself simply by changing how you approach various sets of information.