A Drunk Damsel
(?)Community Member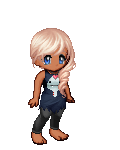 Posted: Tue, 29 Jan 2013 17:20:37 +0000
Mei tsuki7
Booty Tickle
Where Pretty Lies Perish
Booty Tickle
Considering the fact that mean usually rule the house hold
In what way?
Getting a period is a war on women?
neutral
Quote:

don't have to worry about not getting a job based on their a**/tits
Speak for yourself.
Quote:
don't have to spend excess money buying bras, tampons, birth control pills and makeup.
All of these things can be purchased exceedingly cheaply, some are not necessarily, and none constitute a war on women.
Quote:
They don't have to worry about birthing children AND if they get a woman pregnant they can give up their rights to the child and not have to pay child support.
That is not my understanding of the law.
Quote:
Men don't have to fight to get equal pay
Equal pay for what?
Quote:
they didn't have to fight for the right to vote
neutral
Sure we did. Ever hear of the Revolutionary War (or the Civil War, to an extent)? Our battle for suffrage was much bloodier.
Quote:

men are usually physically stronger , men don't have to shave their legs/ under arms, you have by feet? So what most men take pride in their big feet.
Quote:
So where is the war again?
Nothing you said was a rational response to my proposition.
1. Financially, in some cultures it's acceptable for the husband to beat his wife to " Keep her in check".
2. No it's not but it's something you'll NEVER have to deal with.
3. Has a woman ever winked at you and said "hey babe nice tits?"
4. How many men would date a woman if she purchased none of those things? With mainstream media poring out images of beautifully photoshopped women that is what most men look for.
5. Ok.
6. Equal pay for doing the same work as everyone else.
7. Men already could vote just certain ones, you were not decimated for your gender, but for how much money you had, which is how it has been for YEARS.
I was generally commenting on all the s**t a woman has to go through to be socially acceptable.
Before I respond to you I do want to say that I do think there is a lot of sexism in the US I just don't think your examples are the best.
1. That has nothing to do with the United States which is where the "war on women" propaganda comes from and is about.
2. And women never have to worry about awkward boners. Both sexes have to deal with things that the other sex will never understand.
3. Sexism in hiring doesn't have to do with having boobs or a nice a**. It has to do with pregnancy and ingrained sexism such as men wanting to hire men and women not wanting to hire women due to fear of the new woman overtaking them.
4. Bras are necessity for some women. It has nothing to do with appeal.
A woman who doesn't take birth control and is dating and/or having sex is an idiot.
As for the tampons and make up, I don't use either and yet I date. And actually, studies show that men do not want to marry those beautifully photoshopped women. Their instincts still push them towards women with wide hips and a body capable of bearing children. The reason it seems like they want that is because they are bombarded with those images and are told that that is who they should be striving to date. It is culture effecting male perspective. It has nothing to do with men themselves.
6. You are completely right about the equal pay part. Though it has to do with pregnancy more than anything. Women get paid less because there is a chance they will be out having a baby or babies. That's also why they don't get promoted as often. The higher ups worry about us being out for maternity leave. Especially if you're younger. We need better handing of maternity and paternity leave. It should be it's own thing and it should not be looked down on for using it. The US actually handles that kind of leave worse than any other first world country. Maternity leave actually counts as disability leave. Which is why most women use sick time or other PTO instead. Which actually still puts us as a disadvantage since we have to use our accrued time rather than actual maternity time off.
well thank you for the corrections
heart