The Herald of War
(?)Community Member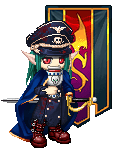 Posted: Wed, 20 Feb 2013 22:05:31 +0000
Suicidesoldier#1
The Herald of War
Suicidesoldier#1
The Herald of War
Suicidesoldier#1


Oh plz.

The invasion made the price of oil go up, if we were there for money we would have never invaded and simply allowed Saddam to wipe out whatever group of individuals he deemed "inferior".


But we didn't.

As far as it goes, the objective is not to kill, not even to defeat your enemy, but help people. We left Hitler alive because it made it more likely for the Germans to lose and, surrender. We rebuilt Germany, France, Japan, and tried to lessen the blow against them in retaliation after they were defeated. In Iraq we've captured about as many people as we killed, and we sent in pamphlets urging people to surrender and help us liberate Iraq from Saddam; and at least 90,000 of Saddam's surrendered almost immediately.


Woman can vote, hell men can vote, and we lost trillions of dollars having to buy more expensive oil, which has raised the cost of manufacture and transportation, raising the cost of everything, possibly sending us into a recession. If we were there for money, why did we calculate the loss before invading and invade anyways?

And no human being is a tool. They're human beings, individuals, with thoughts, feelings etc. No human being, anywhere, is just a "tool", or an object. And the objective of the military is very solidly not to kill.
Interesting thing to note. You use the word money several times, implying I said it was the cause for the wars. I only use it in reference to what he personally got.
I am saying what is being done is unnecessary, and it is not protecting our country. Made no comment on motives.
As for being a tool, I'm referring to the idiotic notion that a soldier isn't resonsible because he has to follow orders.
A soldier goes where they're
needed
told.
Fix'd.
Quote:

Whether they fight in Syria, Libya, Iraq, Afghanistan, they could have just as easily gone to Germany or Japan and stayed there, or gone to some little country no-one has ever heard of, or helped out in some kind of domestic dispute etc.

And? They signed up to do what the institution tells them to.
Quote:

And why is it unnecessary?

Because necessity was not shown. This is not difficult.
I know you do, but nothing said he had to go.
Yes, and isn't it great that people across the world aren't necessarily a threat over here just because we fight them/
I know you do. As for the people who would die, please try to understand the basic fact that just because something bad happens that doesn't justify what is done to try to prevent it.
Quote:

In the end, when you let mad men spiral out of control and get more powerful, they became a serious threat; history has shown this.
Nope. People with a brain realize that "Someone has done X" does not prove that some other person will do it too if we don't kill them. Need a bit more evidence than that.
wut
I can imply you said things you didn't too. Surely you didn't think you were the only one? I just did it the lazy way.