Phallic Wonderland
(?)Community Member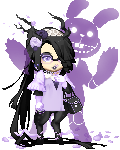 Posted: Sat, 06 Oct 2012 19:39:55 +0000
Ratttking
agrab0ekim
Ratttking
agrab0ekim
Ratttking
agrab0ekim


conceded on "death" - though i don't know if ******** for the rest of your life is that bad of a thing
The male is living off of the female, yes, but it advantages her. This is a mutualistic relationship (IF SEPARATE SPECIES) - to us, we think of losing blood and being chewed as a painful experience - but to the fish, it isn't, and it is NEEDED.
that's the key

Remember: A parasite is not only a different species, but one where the generic parasite will HARM the generic host(merely using the host with no harm is not parasitic)
(note, generic because some parasites end up helping their host, but only in specific case-by-case basis, and sometimes good things end up bad)

*edit* i see the attempt to show same-species parasitism. Though I am loathe to redefine, I think we can play with that for now. As such, you still need to show the harm for gain exchange
Ah, I did not know you could sense whether a fish feels pain when her flesh is chewed into and dissolved. Are you Aquaman? No? Then you've no way to show that it is painless to the host. I'd hardly call external fertilization of eggs "********". Only "gain" is competition from any surviving offspring for food.
I could spout some credentials at you qualifying me as an expert in various northern Atlantic species, as well as most freshwater species in the c.us (yes, I really have that broad a field of experience), but I think it is easy to contend that, fish don't feel pain in the sense we do (some more recent studies have cast doubt on this position, yes, but I am of the opinion that they are flight responses, not memory responses, as we see no such positive associations formable)
I see, so you are spouting your personal opinions as facts. Gotcha.
you seem to ignore the entire first part of that, but, that's fine, we can play this game.
Prove to me that fish feel pain, find at least one credentialed study which indicates it is a pain response and, not as I stated above, also theoretically a flight instead). Good luck
First part where I should have dismissed the alleged expertise of someone who thought anglerfish reproduced via ******** ? You added another "first" paragraph long after I responded to you so stop pretending I ignored you. Odd that you ascribe a desire to all females; that is a gross generalization with little to no basis in fact.While some females do seem to desire reproduction and carefully choose a mate, the anglerfish - whether or not she has such a desire, has no choice of her mate and is taken advantage of by the parasitic male. It offers no benefit to her personally. You may argue that her offspring benefit, but she herself does not.
Fish do feel pain:
http://news.bbc.co.uk/2/hi/science/nature/2983045.stm
]http://www.oup.com/us/catalog/general/subject/LifeSciences/BioethicsSocialIssues/?view=usa&ci=9780199551200
Pain is not necessarily indicative of harm in the sense I think 'harm' is being used for this mutually beneficial parasitic fishy. Contractions suck, but they happen for a reason and if you don't feel them that is more indicative that something is wrong.
The male fish in the parasite example dissolves his own flesh; That's gotta be painful, right? But he benefits from it because his testicles/spermies will be absorbed and he gets to pass on his genes. That the female fish probably also feels pain, I don't think that the loss of blood or nutrients is inherently detrimental or they would have another way of mating, right?
Not to mention, fish aren't capable of feeling that they are being "taken advantage of" because it is instinct, pure and unadulterated. I'd go so far as "for the good of the species" but of course that doesn't matter when humans are being compared.