The Herald of War
(?)Community Member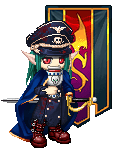 Posted: Fri, 08 Feb 2013 09:32:07 +0000
YahuShalum
The Herald of War
YahuShalum
False Dichotomy
Kaltros


If gun control doesn't infringe on the right to keep and bear arms, what does it do?
Do you still have the right to bear arms, even with gun control? Yea. So now your rights haven't been infringed upon, they're been modified.
Define Infringe:
1.
transitive verb disobey or disregard something: to fail to obey a law or regulation or observe the terms of an agreement
2.
transitive and intransitive verb encroach on somebody's rights or property: to take over land, rights, privileges, or activities that belong to somebody else, especially in a minor or gradual way.
Our right to be able to secure the freedom of our state is being gradually taken away. We're supposed to be able to muster up as the people (Not as government sanctioned military) and rid ourselves of tyrants both foreign and domestic (We won't be able to do that with bolt action rifles and ten clip magazines if the Chinese invade). Sorry they are infringing on our right by "Modifying" our inalienable right. Inalienable:
1.
impossible to take away: not able to be transferred or taken away, e.g. because of being protected by law
When they force us to register and when we don't they take them away and make them non-transferable to our own kin that infringes on our inalienable right. When we can't afford to register our guns or afford to buy liability insurance on them. (Like California is attempting) That is infringement.
Nope. You'd have to establish what 'the right of the people to keep and bear arms' means exactly to determine that. If I'm only allowed muskets then I certainly do have the right to keep and bear arms. So the question is what is the original scope. Or perhaps better, what is a reasonable scope as the original didn't refer to our modern weapons. It doesn't say ALL arms, just arms. I could say you have the same right to bear arms they did in the past if I let you have a musket. That's what they had, right? It's easily open to interpretation.
Look into civilians owning cannons back then. Also,
Blackwater
: a private civilian ran organization of mercenaries operating out of the United States. Seems money can buy you anything. So I will say yes if you have the money you could own a nuke. Rich people own 50 cal machine guns. Not like they're using those to shoot people. This is class warfare, these suggested regulations won't effect the rich only the poor. Not like a poor person could ever own an Apache helicopter, or a suitcase nuke. (I'm taking an extremist point but it's practically true, have enough money, buy out congress, get your actual military weapons)
Perhaps you're not bright enough to consider the alternative that I do not think people should be owning 50 cal machine guns etc. And you show how out of touch you are with reality to if you really believe people ought to be allowed to own a nuke. The level of destruction will inevitably be such that it's sole purpose is murder.
Quote:

The original scope is to be able to defend yourself from the government. Take the Declaration of Independence into account.
Do I give a ********? Nope. Does the law? Nope.