pockybot
(?)Community Member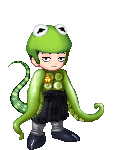 Posted: Sat, 17 Mar 2012 01:00:11 +0000
...cuz he was high out of his mind, running around San Diego naked, maturbating, and vandalizing property.
http://www.nbcsandiego.com/news/local/jason-russell-san-diego-invisible-children-kony-2012-142970255.html
Maybe he went overboard because he realized people know KONY 2012 is a giant propaganda scam and a possible trojan horse for globalist AFRICOM military deployment by the West and corporations down the road? Obama already sent over a hundred US troops there recently.
Maybe he found out people know a lot of what he reported are fabrications. That a lot of the testimonials are from 2003, and that the Ugandan government itself was committing just as many attrocities as Joseph Kony...Kony, who along with his 200 men are now long gone out of Uganda(which they also forget to mention) And the fact most Ugandans DO NOT WANT Western intervention and are trying to get on with their lives
Quote:
A co-founder for Invisible Children was detained in Pacific Beach on Thursday for being drunk in public and masturbating, according to the San Diego Police Department.

Jason Russell, 33, was allegedly found masturbating in public, vandalizing cars and possibly under the influence of something, according to the SDPD. He was detained at the intersection of Ingraham Street and Riviera Road.

An SDPD spokesperson said the man detained was acting very strange, some may say bizarre.

Source: Invisible Children Co-Founder Detained: SDPD | NBC San Diego