marshmallowcreampie
(?)Community Member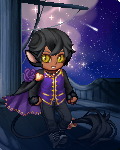 Posted: Wed, 03 Oct 2012 05:38:02 +0000
http://www.latimes.com/news/local/la-me-halloween-offenders-20121002,0,7836776.story
Short version: A city in California has placed restrictions on what registered sex offenders can do for Halloween. They have to put up signs on their doors stating that they don't have candy or treats, in large letters. They also aren't allowed to decorate their homes. Now some sex offenders (some of whom have kids) have sued, claiming the restrictions violate their free speech rights.
Quote:
Less than a month after approving restrictions on Halloween activities by registered sex offenders, the city of Simi Valley has been sued, accused of violating their 1st Amendment rights and those of their families.

The city's new law bans Halloween displays and outside lighting every Oct. 31 at the homes of people convicted of sex crimes. For offenders listed on the Megan's Law website, the city also requires a sign on the front door in letters at least an inch tall: "No candy or treats at this residence."

Both the prohibition on decorations and the mandatory sign violate free speech rights, according to the lawsuit.

A total of 119 registered sex offenders live in Simi Valley. Although some have been convicted of misdemeanors and do not have their names displayed, 67 have been guilty of more serious crimes and are publicly listed on the website. None has been involved in crimes involving children on Halloween, according to police, who say they have no records of any such crime occurring in Simi Valley during Halloween trick-or-treating.

City officials have said the action was preemptive and modeled after ordinances adopted by other cities in Southern California. City documents supporting the ordinance say trick-or-treating offers "significant opportunities for sex offenders to victimize children."

A number of California communities, including parts of Riverside County and the city of Orange, enforce Halloween restrictions on sex offenders.

Representing five registered sex offenders, three of their wives and two of their children, attorney Janice Bellucci said Monday she plans to ask a federal judge for an injunction to keep the city from enforcing its new law this Halloween. She filed suit Friday in U.S. District Court. Her clients were not named.

Bellucci, head of an advocacy group called California Reform Our Sex Offender Laws, said there have been no similar lawsuits in California. Her clients, she said, were particularly upset by the sign requirement.

"To us, it's similar to branding," she said. "We can think of what happened in Nazi Germany, where Jews had to appear in public wearing yellow stars."

Mayor Bob Huber, who proposed the ordinance, declined to comment because of the litigation. City Atty. Marjorie Baxter was unavailable but has said the suit was groundless.
I'm just curious as to what the ED thinks. Maybe they bring up a good point with the free speech thing, but they're criminals, so it does mean they lose some rights. But at the same time, not all sex offenders are on the list for a very serious offense. I dunno, I wanna hear more opinions.
On a side note, I'm also disgusted that they would compare this to the Holocaust. The Jews did nothing to get persecuted, they were just being Jewish. Sex offenders are criminals, of COURSE they're going to have fewer rights. Not being allowed to decorate for Halloween is NOTHING compared to what happened to people in Nazi Germany. That they'd pull that argument REALLY pisses me off.