Sexual Innuendo
(?)Community Member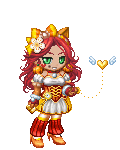 Quotable Conversationalist
Posted: Sat, 05 May 2012 18:55:05 +0000
It's long been known that
women generally prefer larger penises
and
although most women will be satisfied with an average p***s, they generally are more satisfied the larger the p***s.
However, this knowledge often upsets some men. They either manipulate "science" to try and prove that women who like larger dicks are wrong, tell women that women can't actually tell the size of a p***s, or just plain insult women. For example, look at some of the posts on
this forum
about p***s size. According to some guys, women who prefer larger dicks aren't "real women," are "loose," "slutty," "fat," "untoned," "stretched-out," "scientifically incorrect," "trolling," "virgins," are too stupid and think that inches are centimeters, or are deserving of having their skulls bashed in, their breasts chopped off, raped and killed. (Not joking.) Here are some excerpts below. I'll put it in a quote in case you want to easily skip over it.
Female First Forums
"REAL WOMEN DON'T CARE evil End of subject!"

"let us look at anatomy,1st of all,a women's v****a only has nerve ending's in the first two inches from the opening,most of those being right around the ring of the muscle or motuh of the opening. there for if a man of only 2 inches lol knows all the factors and is with a women who has been taught to bringe about a vaginal climax,he will bringe her to orgasm!"

"For you men feeling inadeqaute, I can offer this: Less than 1% of men have a p***s length over 7 inches. Much less than that, although "hard" data is nonexistent. But remember, the friction depends on two things -- the size of the rod and the v****a it goes into. The problem is that Americans are increasingly fat, and lacking mucsle tonus. A stretched out woman 20 pounds overweight talking about 8 inch cocks doesn't impress me. A 10 inch C*** wouldn't make that a tight ride. A woman's p***y can stretch to the point where child birth is possible. No matter how much you pay for enlargement, you will never be big enough for a loose, stretched out, 200,000 mile knucklehead babbling about 8 inch cocks."

"My general experience of these bullshitting women in this forum are as follows: 1. They are basically coming up with this minimum size shite, just to get a rise out of the guys that frequent this forum (pardon the pun). 2. They have totally no comprehension of what an actual inch is, probably due to their immaturity they have only been brought up on the metric system, thus think that inches are centimetres (1 cm is only 0.394 in). 3. They are just bullshitters full stop & haven't even had a decent size c*ck inside them at all. [...]Guess what, because we are designed by nature in general to fit, regardless that the v****a can expand up to 2.5 times its normal size during sex, the average women's v****a is designed to accommodate the average sized p***s. Those that moan that "he doesn't even touch the sides with his small/average size c*ck", quite simply have way above average sized vaginas."

"I thinks [the people in this thread are] guys in their puberty or immature male grown-ups with bigger cocks."

"I can't wait to meet the woman that tells me that she needs a 8x6 just to be sexually satisfied.
I'll bash her skull in with a hammer,cut her breast off,then r**** and sodomise her leaving her for dead. I'm sure SOME men the very FEW that have thier ideal 8x6 or bigger might aid the tramp or come to her defence lyrically ,but i'll cut thier diick and balls off and shove them up down their throats. twisted "
I have seen this type of language not only on random boards on the Internet, but also on Gaia. I can't even count the amount of times I have seen a guy on Gaia trying to tell a woman that she is bitchy, shallow, slutty, psychologically impaired, or just plain scientifically incorrect for liking larger penises. People often try to manipulate science to tell a woman she can't tell the size of a p***s, or that she is wrong in preferring larger penises. I actually saw some guy on Gaia say something along the lines of, "There are only nerve endings for the first four inches of the v****a. Girls can't feel anything after that. After the first four inches, a girl can't tell how big a p***s is." Sure, most of the v****a's nerve endings might be in the first four inches of the v****a, but you can still obviously tell how thick or long a p***s is at any rate. Other statements that I have seen on Gaia from insecure men include that women who prefer larger dicks are sluts, whores, have daddy issues, or have psychological problems.
Not only this, but one time I found a Yahoo! Answers page about p***s size, and the top-rated (just lost faith in humanity...) comment included something along the lines of, "If a girl is holding your 6-inch d**k in your hand and you tell her it is 8 inches, she will believe you, because women don't have the spatial ability to judge size and depth perception like men do." I seriously died a little inside when I read that.
Top-rated comment...
Just ugh.
A man's masculinity is often closely tied to his p***s and his p***s size, and when women state that they like larger penises, an insecure man will feel that his masculinity is threatened. In order to preserve his masculinity, he will try to discredit the woman as a defense mechanism
; he will tell her it is scientifically impossible for her to prefer larger dicks, or that she can't actually tell how big a p***s is, or that she is fat/loose/a b***h/a whore/has daddy issues/has psychological issues.
AS A DISCLAIMER
, I do NOT believe that bigger penises automatically mean better sex, or that small penises cannot be pleasurable, or that ALL women prefer bigger penises (because some do not), or that all women have vaginal orgasms, or that p***s size is the most important factor, or that it is okay for women to make fun of a man for having a small p***s, or that all men are assholes who insult women based on their sexual preferences. I am simply discussing how men often tie their masculinity to their p***s size, and how an insecure man will either manipulate scientific facts, claim a woman can't determine p***s size, or insult women who prefer larger penises.
So, ED, what is your p***s size preference? Do you feel satisfied with you or your partner's p***s size? What do you think of women who prefer larger penises? How closely do you or your partner tie masculinity to p***s size? Has anyone else noticed the same pattern as I have, of insecure men trying to defend their threatened masculinity through insulting women or manipulating science? What do you think of men who manipulate science to tell a woman that she can't prefer larger penises? What do you think of men who insult a woman because of her sexual preferences?