Hawanja
(?)Community Member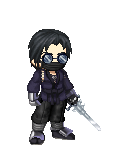 Posted: Thu, 07 Feb 2013 16:07:48 +0000
black_wing_angel

My point is only that it does happen. Whites can be, and sometimes are victims to racism.
My point is what you consider "racism" is borne out of the fact that you're so privileged that you simply can't differentiate it from other forms of non-racist a*****e-ness. A cop was a jerk to you one time? Join the club pal. But in your mind the only reason this could have ever possibly happened ever is "racism," even though the facts of your story say otherwise.
Quote:
They had strongly considered it. But in the end, most of them just decided "******** them..." and moved on to bigger and brighter things. Just didn't think it'd be worth the hassle. Especially the price for a lawyer and court costs.

No. They were smarter than that.


Promotions? No. They pretty much kept people where they were, presumably to keep them doing what they already know, while "fixing up" the place.
So if all the people just quit, the management didn't use racial slurs, and the black employees didn't get preferential treatment....THEN HOW THE HELL IS THAT RACIST?
black_wing_angel
But they certainly did fire white people. Mostly for bullshit reasons. In fact, my own family member quit while on "suspension" (a step in the process). Her crime? Gossiping. Except that she was gossiping AT HOME, on her own time. That's not legal grounds for disciplinary action at work. And she only quit, because she was fed up with the bullshit, and wanted to get out, while she could still do it voluntarily. My family take pride in the fact that most of us have never been fired from any job. And she wasn't going to let them be her first.


Once again, evidence that your privilege is clouding your judgement. Usually when someone buys an established business it's because the business isn't doing so well in the first place, correct? Have you considered the fact that the people who got fired were ******** ups who needed to be fired?
Hey all the new employees are black. Well is this hotel in a black neighborhood? Is it the same neighborhood where you got racially profiled-but-not-really by the cops?
What you're describing is nothing new, and it happens in all business, of every type. When new management comes in they shake things up, and usually like to trim the fat, and bring in new people, especially in retail/service jobs that have a high turnover rate to begin with. What your'e describing I've seen happen a million times - but none of those instances were because of racism.
And thus far, nothing you've told me seems to imply this is because of racism either, beyond "All the new people they hired were black." I've worked in places where 99% of the staff were latinos - yet that wasn't because the management was racist.
Quote:
Because it was ONLY white people. And for "crimes" that the black employees were equally guilty of. The person my family member was gossiping with, outside of work? She was black. She was not so much as "talked to", but my family member was outright suspended.


The problem here is "How do I know?" You're a person who thinks that simply getting stopped by the cops, when you're a white person in a black neighborhood is "racial profiling." Maybe the black employee didn't actually do the things you thought. Maybe they got reprimanded too but didn't make a big deal out of it. Maybe the white people who got fired were just ******** ups who showed up late all the time. Maybe the manager simply didn't like their attitude? I'm going to assume you live in a "At will" state, correct? That means the management can fire someone for any reason at all, whatsoever, including "gossiping about staff." Doesn't matter where it happens, that's a perfectly valid reason to fire someone.
But no, it must be racism. No other reason.
black_wing_angel

Not "gothic" specifically. Except my studded wrist-band, which I was not wearing that day. Just a decent pair of blue jeans, and a tee shirt. Nothing "suspicious" or otherwise noteworthy.

I suppose they could, if they wanted to appeal to certain stereotypes. Which is absolutely not ok. The fact is, he had no probable cause to stop and question me. Least of all, to berate me, and treat me like a criminal.
So you do dress in black T-shirts with metal bands and s**t on them and jeans, i.e. you look like a kid, i.e. you look like someone who might possibly be there to buy drugs. Probable cause has been established.
I love how the more details we get about your stories, the less racist they become.
black_wing_angel


But they can't stop and harass random individuals on a hunch. I was doing nothing suspicious. He had no grounds to stop me, and treat me like some 2 bit criminal, when I had done nothing. I was just walking. On the sidewalk. In broad daylight, on a glorious morning. That does not constitute probable cause for anything.
Incorrect, they can and will do this, all the time, all over the country, for whatever reason they deem meets "probable cause." The probable cause in this case could have been any number of things. My "drug buyer" theory is only one possible explanation. Maybe someone matched your description? Maybe they had reports of home invasion robbers wearing your clothes. Maybe you look like someone else they were looking for.
But no, the police wouldn't ever ever ever in a million years think you could be a criminal. Must be racism.
Quote:
Well, when you're stopped for doing exactly nothing except being a racial minority, and furthermore, when you're treated like a scumbag for absolutely no reason, that's...well...pretty likely to give off racial tones.
Did the cop use racial slurs, when he was 'harassing' you? No? Then guess what - not racist. Simply an a*****e cop. Like I said, join the club.
Quote:


I don't pretend to be straight up to date on the legal end of the deal, but I'm fairly sure that the suspect has a right to know what they're being suspected of.
Incorrect, the police have no obligation to inform you about any details of an investigation they may be doing. Telling you why they stopped you is a professional courtesy, not a requirement.
Quote:


Not specifically "made fun of" it. But he did ask me, and when I told him, he remarked about how "that's not even enough to buy the gas to get you back to where you came from".
If he would have said "that's not even enough to buy the gas to get you back to where you came from, you white-devil cracker-a** honkey ********," then
that
would be racist. Otherwise, a*****e, cop, join, club.
Quote:


I'm fairly sure that's exactly why. But that's not ok. He had no probable cause to suspect it. Just a white boy with long hair. That is not probable cause for anything. Including the assumption of being a pot-head.
Incorrect. Just you being in that neighborhood dressed like a kid who might do drugs is probable cause.
Quote:

Yeah, actually assuming a white person must be a pot-head because he has long hair, is rather racist.
Please, don't tell me about the long hair, ok kid? You don't know the half of it. But no, this is not racist. Do you look like a like one of those death rocker, metal-head, hesher types that might want to smoke weed or snort coke? Do they sell drugs in this area? Yes or no?
Quote:
Do you think anyone looks sideways at a Native American with long hair? Are they assumed to be drug addicts based solely on the length of their hair? Not generally. But if you're white, suddenly you have to be doped up. Apparently white men's hair doesn't grow past the ear-lobe, except as a by-product of THC.
But we aren't talking about Native Americans, we're talking about you, a long-haired white boy dressed up with black metal T-shirts and s**t, walking around in an all black neighborhood where they possibly sell drugs. Why is it just suddenly racist to suspect such an individual might be up to no good?
Quote:


2 extremely different locations. My sister was pulled over in our hometown, which is very diverse. I was stopped in a town where white people are such a minority, that the vast majority of them are damn near universally recognizable.
Doesn't change the fact that if this cop was polite to you, then you wouldn't be crying "racism."
Like I said, just an a*****e cop - join the club.
Quote:


Yeah, just like that Trayvon Martin kid. Walking through a predominately white gated community, armed to the teeth with skittles and iced tea. It was his fault, for being out of place...
But George Zimmerman wasn't a cop, was he? You didn't get blown away by an overzealous wannabe racist vigilante, did you? We don't have audio of the cops in your case using a racial slurr, do we?
You know, a few posts ago you were complaining that I was comparing your weaksause episodes of racism, to other racism. Well now you're comparing your example - in which some cops made fun of you, then let you go, to an instance where a kid was walking in a neighborhood where he lived and was shot by some random racist a*****e. Like I said, not even close to the same thing.
Quote:


Ah. So you actively promote racial profiling.

So if a black kid walked down a predominately white neighborhood, you'd advocate the cops stop him, frisk him, inquire the content of their wallet, and generally treat them like a ******** felon, because "He's a racial minority here. He's out of place. Of COURSE the cops are going to be suspicious!"
Just answer the question please. Do people sell drugs in this area? Yes or no?
The rest of your s**t is just the same stuff, repeated over and over. You're simply delusional, and so privileged that you cannot understand how someone could be an a*****e to you, so it must be racism. Like I said before, it happens, but just not as prevalent, systematic, widespread, or institutional.
One more descriptor I'd like to add to that is "damaging."