Ratttking
(?)Community Member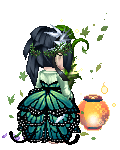 Posted: Wed, 02 May 2012 08:52:18 +0000
I AM R U
Ratttking
I AM R U
Ratttking
I AM R U
black_wing_angel
Anastasia_ N_ Romanov
Quote:
The only reason why people want to attack us is becuase of our Armys crimes in other countrys.
Nevermind what the Japanese did to us, in 1940s, right?
We had done nothing. We were staying out of the War. Japan attacked Pearl Harbor in Hawaii, for effectively "no reason".
We retaliated. They s**t their pants, and apologized.
Nobody has ever made the mistake of a direct invasion, since.
Why? Because our military is simply
NOT
something to be ******** with.
It's always a bad idea to bring this up with me around
sweatdrop
Aside from the fact that the US just wasn't involved in the war effort "officially", the dropping of the bomb on what was essentially a refugee center in Hiroshima was a terrible war crime. The dropping of the second bomb in Nagasaki was even worse, as it was completely unjustified given that the first bomb had achieved the US's goal of terrifying the Japanese.
Also, Pearl Harbor was not an invasion, no more than 9/11 was... Japan may have "s**t their pants, and apologised" but there is still a deep sense of resentment among some individuals in Japan... And the rest of the world, while respecting/fearing the US's military might, also resent their bullying tactics in foreign diplomacy...
Just sayn'.
Dropping a bomb on a city (Hiroshima) containing not one, not two, but three military HQs and numerous depots of military supplies is in no way a crime. The crime was that the Japanese cared so little for their civilians that they stationed their armies and marines there instead of a more deserted region. Nagasaki was where Mitsubishi built military ships, planes, and other products intended to destroy life.
So ignorig the fact that Hiroshima was an evacuee center with minimal military prescence, and those who were there were mostly those who had been injured?
Also, most of the people hurt in Nagasaki were farmers etc.
America completely ignored what they themselves said they'd do - they did not drop the bomb on an isolated area to show they were serious, and they dropped the second bomb without giving Japan time to react to the first bomb.
Japan was getting ready to surrender after the dropping of the first bomb. America was ignorant and so self-indulgent to refuse to understand Japanese culture, so were ignorant enough to not understand this. They chose to drop the second bomb for no reason what so ever, except that served their interests in limiting a production of war vessels, which would never have been used against them, BECAUSE JAPAN WAS ALREADY IN THE PROCESS OF BEGINING TO SURRENDER!
How much time did they need to react? It took us approximately one day after their unprovoked attack on Hawai'i to get our act in gear. If they did not regard Little Boy as sufficient cause to surrender immediately, that merely shows they were fools with no regard for their own populace - or our power.
It was imperial Japan - the Empoer couldn't just say "ok, let's surrender", it had to go through all the appropriate channels and make sure every different faction didn't feel slighted or overlooked... Also, they couldn't just surrender, they didn't know what America wanted and also the people had been trained to take their own lives instead of surrendering - they had to ensure mass suicides didn't occur...
And most still don't see the attack on Pearl Harbor as "unprovocked", they see it as pre-emptive... And it
was
definately a military target, not a civilian city...
We had clearly spelled out the terms of surrender to them, which they refused to consider, and they suffered the consequences.
The idea that it was not unprovoked is laughable.