Steam Punk Adept
(?)Community Member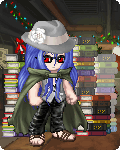 Posted: Mon, 30 Apr 2012 19:07:35 +0000
http://www.fair.org/index.php?page=1067
Quote:
Years ago, Republican party chair Rich Bond explained that conservatives' frequent denunciations of "liberal bias" in the media were part of "a strategy" (Washington Post, 8/20/92). Comparing journalists to referees in a sports match, Bond explained: "If you watch any great coach, what they try to do is 'work the refs.' Maybe the ref will cut you a little slack next time."
But when Fox News Channel, Rupert Murdoch's 24-hour cable network, debuted in 1996, a curious thing happened: Instead of denouncing it, conservative politicians and activists lavished praise on the network. "If it hadn't been for Fox, I don't know what I'd have done for the news," Trent Lott gushed after the Florida election recount (Washington Post, 2/5/01). George W. Bush extolled Fox News Channel anchor Tony Snow--a former speechwriter for Bush's father--and his "impressive transition to journalism" in a specially taped April 2001 tribute to Snow's Sunday-morning show on its five-year anniversary (Washington Post, 5/7/01). The right-wing Heritage Foundation had to warn its staffers not to watch so much Fox News on their computers, because it was causing the think tank's system to crash.
When it comes to Fox News Channel, conservatives don't feel the need to "work the ref." The ref is already on their side. Since its 1996 launch, Fox has become a central hub of the conservative movement's well-oiled media machine. Together with the GOP organization and its satellite think tanks and advocacy groups, this network of fiercely partisan outlets--such as the Washington Times, the Wall Street Journal editorial page and conservative talk-radio shows like Rush Limbaugh's--forms a highly effective right-wing echo chamber where GOP-friendly news stories can be promoted, repeated and amplified. Fox knows how to play this game better than anyone.
Yet, at the same time, the network bristles at the slightest suggestion of a conservative tilt. In fact, wrapping itself in slogans like "Fair and balanced" and "We report, you decide," Fox argues precisely the opposite: Far from being a biased network, Fox argues, it is the only unbiased network. So far, Fox's strategy of aggressive denial has worked surprisingly well; faced with its unblinking refusal to admit any conservative tilt at all, some commentators have simply acquiesced to the network's own self-assessment. FAIR has decided to take a closer look.
Fox's founder and president, Roger Ailes, was for decades one of the savviest and most pugnacious Republican political operatives in Washington, a veteran of the Nixon and Reagan campaigns. Ailes is most famous for his role in crafting the elder Bush's media strategy in the bruising 1988 presidential race. With Ailes' help, Bush turned a double-digit deficit in the polls into a resounding win by targeting the GOP's base of white male voters in the South and West, using red-meat themes like Michael Dukakis' "card-carrying" membership in the ACLU, his laissez-faire attitude toward flag-burning, his alleged indifference to the pledge of allegiance--and, of course, paroled felon Willie Horton.
Described by fellow Bush aide Lee Atwater as having "two speeds--attack and destroy," Ailes once jocularly told a Time reporter (8/22/8
cool
: "The only question is whether we depict Willie Horton with a knife in his hand or without it." Later, as a producer for Rush Limbaugh's short-lived TV show, he was fond of calling Bill Clinton the "hippie president" and lashing out at "liberal bigots" (Washington Times, 5/11/93). It is these two sensibilities above all--right-wing talk radio and below-the-belt political campaigning--that Ailes brought with him to Fox, and his stamp is evident in all aspects of the network's programming.
Fox daytime anchor David Asman is formerly of the right-wing Wall Street Journal editorial page and the conservative Manhattan Institute. The host of Fox News Sunday is Tony Snow, a conservative columnist and former chief speechwriter for the first Bush administration. Eric Breindel, previously the editorial-page editor of the right-wing New York Post, was senior vice president of Fox's parent company, News Corporation, until his death in 1998; Fox News Channel's senior vice president is John Moody, a long-time journalist known for his staunch conservative views.
Fox's managing editor is Brit Hume, a veteran TV journalist and contributor to the conservative American Spectator and Weekly Standard magazines. Its top-rated talkshow is hosted by Bill O'Reilly, a columnist for the conservative WorldNetDaily.com and a registered Republican (that is, until a week before the Washington Post published an article revealing his party registration--12/13/00).
The abundance of conservatives and Republicans at Fox News Channel does not seem to be a coincidence. In 1996, Andrew Kirtzman, a respected New York City cable news reporter, was interviewed for a job with Fox and says that management wanted to know what his political affiliation was. "They were afraid I was a Democrat," he told the Village Voice (10/15/96). When Kirtzman refused to tell Fox his party ID, "all employment discussion ended," according to the Voice.
Catherine Crier, who was perceived as one of Fox's most prestigious and credible early hires, was an elected Republican judge before starting a career in journalism. (Crier has since moved on to Court TV.) Pundit Mara Liasson--who is touted as an on-air "liberal" by Fox executives--sits on the board of the conservative human-rights group Freedom House; New York magazine (11/17/97) cited a Fox insider as saying that Liasson assured president Roger Ailes before being hired that she was a Republican.
Continued here
Wikipedia entry
Quote:
Studies and reports
The "2011 State of the News Media" Report by the Pew Center on Excellence in Journalism found that in 2010, Fox News Channel had average daytime audience of 1.2 million and nighttime viewership of 1.1 million, higher than its cable competitors but down 11% and 9% respectively from 2009. Fox's cumulative audience (unique viewers who watched at least 60 minutes in an average month) was 41.1 million, coming in second to CNN with 41.7 million. For 2010, CNN's digital network continued to lead Fox's digital network online; CNN with 35.7 million unique visitors per month, compared to Fox's 15.5 million. For the first time Fox outspent its competitors, with a total news investment of $686 million. 72% of this investment went to program costs, reflecting their focus on high profile hosts. They also increased their revenues 17% over 2009 to $1.5 billion, well ahead of second-place CNN at $1.2 billion.[38][39]
Content analysis studies
The Project on Excellence in Journalism report in 2006[36] showed that 68 percent of Fox cable stories contained personal opinions, as compared to MSNBC at 27 percent and CNN at 4 percent. The "content analysis" portion of their 2005 report also concluded that "Fox was measurably more one-sided than the other networks, and Fox journalists were more opinionated on the air."[40]
The documentary Outfoxed: Rupert Murdoch's War on Journalism claims that Fox reporters and anchors, rather than citing an anonymous source in order to advance a storyline, use the phrase "some people say" to include unattributed conservative opinion and commentary into reports. In the film, Media Matters for America president David Brock noted that some shows, like Fox's evening news program, Special Report with Brit Hume, tend to exhibit editorializing attitudes and behavior when on the air.
A 2006 University of California, Berkeley study cited that there was a correlation between the presence of the Fox News Channel in cable markets and increases in Republican votes in those markets.[41]
Studies of reporting bias
In a 2006 academic content analysis of election news, Rasmussen Reports showed that coverage at ABC, CBS, and NBC was more favorable toward Kerry than Bush, while coverage at Fox News Channel were more favorable toward Bush.[42]
A study published in November 2005 by Tim Groseclose, a professor of political science at UCLA, comparing political bias from such news outlets as the New York Times, USA Today, the Drudge Report, the Los Angeles Times, and Fox News' Special Report, concluded "all of the news outlets we examine, except Fox News' Special Report and the Washington Times, received scores to the left of the average member of Congress." In particular, Fox News' Special Report with Brit Hume had an Americans for Democratic Action rating that was right of the political center. Groseclose used the number of times a host cited a particular think tank on his or her program and compared it with the number of times a member of the U.S. Congress cited a think tank, correlating that with the politician's Americans for Democratic Action rating.[43][44]
Geoff Nunberg, a professor of linguistics at UC Berkeley and a National Public Radio commentator, criticized the methodology of the study and labeled its conclusions invalid.[45] He pointed to what he saw as a Groseclose's reliance on interpretations of facts and data that were taken from sources that were not, in his view, credible. Groseclose and Professor Jeff Milyo rebutted, saying Nunberg "shows a gross misunderstanding [of] our statistical method and the actual assumptions upon which it relies."[46] Mark Liberman (a professor of Computer Science and the Director of Linguistic Data Consortium at the University of Pennsylvania), who helped post Groseclose and Milyo's rebuttal, later posted how the statistical methods used to calculate this bias pose faults.[47][48] Mark concluded "that many if not most of the complaints directed against G&M are motivated in part by ideological disagreement — just as much of the praise for their work is motivated by ideological agreement. It would be nice if there were a less politically fraught body of data on which such modeling exercises could be explored."[47]
A December 2007 study/examination by Robert Lichter of a self-described nonpartisan media watchdog group, the Center for Media and Public Affairs found that Fox News's evaluations of all of the 2008 Democratic presidential candidates combined was 51% positive and 49% negative, while the network's evaluations of the Republican presidential candidates 51% negative and 49% positive. The study, however, did find that Fox's coverage was less negative toward Republican candidates than the coverage of broadcast networks.[49]
Jon Stewart on Fox News, Owning Fox News, ON Fox News
Discuss bias in media, especially blatant bias towards a political agenda, IE, Fox News and Newsmax.