RaziellaDarkFrost
(?)Community Member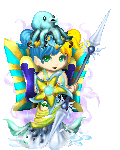 Posted: Mon, 18 Feb 2013 04:50:36 +0000
The problem here is that I think people have decided that accepting it means it's okay. Thats not exactly the truth.


Fat people deserve to be accepted, and in many societies they are.

Being obese is a health problem/can lead to health problems, YES. However, just because I have Lupus, or Psoriasis, or Allergies, does that mean you can't accept me?


Why is it that people draw the line at fat? It's because it doesn't conform to societal norms aesthetically. Lack of acceptance has NOTHING to do with health, because people are accepted and celebrated everyday who have health conditions. People who claim to refuse to accept fat people, or who discriminate against them are doing it based on LOOKS, nothing else, because they aren't discriminating on the person in the next cubicle who is going through chemo!!

There is NOTHING wrong with advocating a healthier lifestyle. However people should be accepting of the fact that sometimes, that won't change anything. I'll give you an example: myself.

I am overweight, based on standard BMI I am obese. Based on a measured BMI where structure is accounted for, I am NOT obese. Due to my structure there is a 30-40 lbs difference in my baseline weight. On either scale, I am still overweight.
I eat an EXTREMELY healthy diet, I have to. I am gluten and dairy intolerant. Do not tolerate caffiene well, and am hypoglycemic so I must watch my sugar intake. Everything I eat is homemade, and the ingredients are checked and double checked. I eat almost nothing with preservatives, even natural ones. I consume fresh foods and veggies, and have a regular meat intake. My diet, is impeccable. I do not eat any sort of fast food, because I don't know what has been on their tables/knives/cooktops. Due to a medical condition, I cannot do even moderate amounts of exercise without causing physical harm. My diet is adjusted accordingly.

So tell me, does this mean that because I'm fat, I don't deserve acceptance? Don't get me wrong, I've found plenty of acceptance in friends, family, and guys who like that kind of body(yes they exist). I don't NEED your acceptance, especially not if you're so hung up on the social norms that all you see is my belly roll, or my floppy upper arms. I'll tell you though, I have a large bust, and an a** to match, too bad you can't usually get one without the other huh, especially since if you see me, that's probably the first place your going to look if you like women.

Society is so busy picking people apart piece by piece that no one looks at the whole person anymore. Oh they have a nice chest! Look at their hair,, it's horrible! Look at his nose it's all crooked. Her eyes are too close together she looks funny. Often times the most beautiful things are the things that stand out in a sea of ordinary. For example, a waterfall in a desert. How beautiful would that be? Rain during a drought. An island amid the roiling sea. But people are so busy looking at the water that they miss the island. So busy looking at the desert they miss the waterfall. Yes, if you look around and all you see is sand everywhere because that's all your looking for, its going to be ugly, and barren, and desolate. But if that's all you see, it's because you aren't looking.

Look into the eyes of a man whose face is covered in pock marks. I bet he's got beautiful eyes, and I bet they stand out in that desert of marks. Look at the luscious lips of the girl who is severely overweight. You'll never see them if your too busy looking at her tummy rolls, or double chin.

The only people who are REALLY missing out, are those that choose to accept everyone as they are.