Votaro
(?)Community Member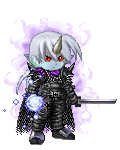 Posted: Sat, 18 Feb 2012 02:29:49 +0000
Life need not be chaotic, however as human beings currently are, there is a dependency for suffering and chaos, for without it as we currently are, we'd not have any basis for appreciating the good that comes to us in life. In order to replace our method of appreciating the good in life, we need only view such things with awe, to see the trees and wildlife as sustenance and beauty and through that perception find great reason to appreciate it, that is how we need to evolve.

Walking the path to making world peace a possibility, starts with everyone changing their perceptions and dropping their dependency for chaos and suffering. We need hold virtues above what we are expected to conform to and what law demands of us. For allowing sheer virtues to guide us, is simply more balanced than any religion can offer.

I believe that world peace is possible because I love the human race with all my heart and believe in it. I respect each individual's ability to change for the better, and just thinking of that trait within humanity, brings water to my eyes and fills me with hope for it. Above all else, I believe that the human ability to change for the better deserves more respect than any other, even the human ability to love for some don't have it and for them, it is changing for the better that can change even that.

I spend my days thinking and building a philosophical system that can inspire people and teach them various things that would alter their perceptions and beliefs removing the things that keep them from allowing world peace to become a possibility. When people see someone they deem as evil, I see a person who rather than being evil, was simply subjected to evil influences and the temptation of anti-virtues such as malice, greed, and primitive lacking of self control. My head aches from excessive thought and I crave allies for my cause. Because of the observations I've made, I'm a counter-cultural Philosopher who holds Virtues as the superior foundation for influences rather than ego.

Counter Cultural Philosophy is the philosophy I myself believe in. From many things I've come to see I've gained reason to believe that we as a people are simply culturally corrupt. I may be far different then other people, and I may not be able to understand other people, however this has equipped me with reasoning to try and understand them. Through the search I've found many features within the average human's mind-frame that are simply chaotic. People are so attached to their cultural corruptions that they are unable to truly think outside the box. This here keeps them from addressing important subjects such as how to make world peace a possibility. People's perceptions need to change, for that a change of culture is necessary.

For example, the human nature of deceit in every day actions. I can't read body language, therefore I do my best to simply encourage others to be open, honest, sincere and straightforward with me. This here has very little of an effect, as they completely ignore it and then act as if it is my fault when I am unable to read their body language. The subconscious Justification that is used is actually quite obvious, they are used to depending on it, who am I to ask them to stop?

Many things that work as societal influences go unquestioned or simply are not questioned enough. If something has a large amount of data and is a societal influence, don't decide on settling for a too long didn't read attitude and tolerate it blindly, that is ignorance and that is dangerous. I am of course referring to books deemed as life guide books. Sure it may be bold for me to approach this sort of subject, however I don't have the filters of thought and perception you have, controversy to me is just like any other subject, I don't allow it to work on me as if it were a no trespassing sign, nor can I understand how some people have that programmed into their subconsciousness as if they were born with it.