Mrtyu-Mara
(?)Community Member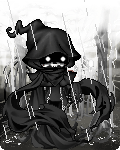 Posted: Thu, 07 Feb 2013 07:25:30 +0000
Connecticut considers 10% tax on M-Rated Video Games.
Quote:
A few weeks ago, I wrote a column detailing how video games are now being treated like a dangerous controlled substance on par with cigarettes, as new proposals around the country want games to endure extra taxes and over the top warning labels in the wake of tragedies like Sandy Hook.

The tax in question the first time around was a 1% tax on "violent" games, including all Teen, Mature and (non-existent) Adults Only rated titles. The bill was proposed by Rep. Diane Franklin (R-Missouri), and was eye rolling at best.

But what's better than a 1% tax? A 10% tax, which is now being proposed in a bill crafted by Connecticut state representative Debralee Hovey (R). Here's the text of the bill:

"That the general statutes be amended to establish a sales tax on the sale of video games rated "mature" at a rate of ten per cent on the entire sales price and to require the moneys derived from such sales tax be used by the Department of Mental Health and Addiction Services for the purpose of developing informational materials to educate families on the warning signs of video game addiction and antisocial behavior."

This is of course punishing an industry based on conjecture, as no concrete evidence has yet been put forth linking video games and violent actions. The Obama administration's new gun plans do involve the NHS studying this link, but as nothing is proven (and likely won't be), video games should not be treated in the same way as a product proven to cause cancer.

I do agree that video games can be addictive, and in some cases can result in anti-social behavior. What I do not believe is that parents are so dense that they'd need a federally funded program telling them that if they're kid is locked in his room for eight hours a night playing Call of Duty, he may be addicted and is being anti-social. At that point, it's clear the parents simply can't be bothered to curb the behavior, and such a program would do nothing to change their minds.

I am not parent yet, but I cannot picture a scenario where a mother or father would have zero idea what sorts of games their kids or playing, either before or after purchase. If R-rated movies tell us that kids should probably not see that film, it takes all of two seconds to learn that an M-rating means that kids should probably not play that game. And do we really have to say out loud that letting your kid hole up in his room for an eternity playing games isn't the best idea? What "education" past that is really necessary here?
It's really quite annoying these days -- scapegoating "violent media" for tragic events.
Why is this being proposed? Why does the Government have to start doing the parents' job in raising children? A 10% "sin tax" on M-Rated games is ridiculous, about as ridiculous as allowing a young child/teenager to play a M-Rated game when parents are apparently not drilling into their heads that games aren't real. I was able to play GTA with no problem at the age of 14-years-old, because I knew the difference between reality and fantasy.
If we are going to put a "sin tax" on adult-only games, why stop there? If violent media is to blame for Sandy Hook (Mass Effect was blamed), Aurora (Batman was blamed), and Columbine (Marilyn Manson was blamed) for example, then do the same to R-rated movies for ******** sake. At least be consistent, here.
Why even have a rating system (or parental advisory) in place for video games, movies, and music if no one (particularly idiot parents) pays attention to it?
It just really grinds my gears when the Government decides it's going to play the Nanny role because parents are failing at their parental duty. I am just really hoping this doesn't gain traction, and other states don't follow suit.
What are your thoughts on this?
Would a "sin tax" be effective?
Should it be applied to all things "adult only"?
What is the deal with blaming violent media for tragedies? Is it so far-fetched to believe that there is no clear-cut reason as to why someone would shoot up a school, movie theater, mall, etc.? Why do we feel a need for a scapegoat for such events?