silverbird6
(?)Community Member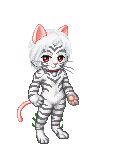 Posted: Wed, 06 Feb 2013 00:08:08 +0000
eiji_panda13
silverbird6
eiji_panda13
silverbird6
nooo it shouldn't be celebrated D=
what a racist holiday >w<
reverse-racism and stuff...

[depressed]
how come my race doesnt get a 'history month'? q.q
I'm 100% positive that you're an idiot.
Like seriously you don't understand what racism is and reverse racism doesn't exist.
1. Racism: system of oppression that takes away rights and opportunities from a race that is deemed inferior
2. Last time I checked, African Americans weren't taking rights and opportunities from white people, since you know, we don't have the means to do that. That would require us actually being treated like humans and acknowledged.
3. You don't need a ******** month you have all 12 months
4. I also like how you're only mad about black history month. Excuse me, but there's a Hispanic Heritage month, Asian History month, Irish history month, the list goes on.
Clearly you just don't like black people
1. Racism: "1:a belief that race is the primary determinant of human traits and capacities and that racial differences produce an inherent superiority of a particular race 2:racial prejudice or discrimination"
Your definition is s**t, it entirely leaves out prejudice and discrimination, ie: if some white person hates a black persons guts because they're black, they aren't racist by your incompetent definition, because it doesn't take away rights or opportunities of said black person.
2. What about the right to an equal work environment? equality? yeah, minorities get hired all the time over white people just because they need to meet a 'quota' of minorities set by government legislature, doesn't matter if you're better for the job, a minority gets your slot anyways if that's what they need.
3. Since when was every year deemed "white history year"? you dont hear about history specific to whites, just because they're white, that'd be stupid, but thats exactly what "black history month" is.
4. Thread is about black history month, and frankly, black history month is all you ever hear about in schools; teachers go over black history in English/History class and never ever mention irish or asian or any other history month. Yes reverse racism applies to all "insert-race/ethnicity-here history month" but its not a problem for any other race because it isn't boasted about in public school systems. Is it reverse racist because my teacher never gave me an assignment over irish or asian history during their respective "history-months"? No, but it's reverse-racist that they gave me assignments about black history during black history month.
1. You have the wrong definition. My definition is correct. Also we are discussing racism not prejudice.
2. How did we get on the subject of equal work?
3. There doesn't have to be a declaration of white history year. Look at any history text book for any grade level. You always learn about the accomplishments of white men like George Washington and Lewis and Clark, and so on and so on. All history focuses on white men.
4. This topic is about black history month. But the premise behind the discussion is whether or not we shouldn't celebrate the history of a specific ethnicity for an entire month. And black history month is the most widely known because IDK the significance of slavery and then the emancipation of slaves, and its the longest celebrated tradition of having a month to learn about the accomplishments of minorities.
5. And like i said reverse racism doesn't exist.
1. my definition is from a dictionary, so go b***h at merriam-webster, or ******** off...
2. we're on the subject of discrimination and equal rights, having an equal-work enviroment is enforced via law, even though the tax-benefits, or whichever requirements, of having minorities in a workplace is reverse-racist, giving minorities more benefit than non-minorities.
3. most people are white, so most history is white, this has already been discussed further back in the thread.
plus, i doubt anybody bothered keeping records of minorities, especially slaves; besides, what history can a slave make? fastest cotton-picker of all time?
4. what about a women history month? is there even one of those? celebrating how women gained voting rights, and equal rights as men? it's just like black-rights after slavery was abolished, they still had to fight for years to gain equal rights and vote.
5. you can say whatever you want, if you cant disprove my evidence that it DOES exist than your opinion doesn't mean s**t