Chosan
(?)Community Member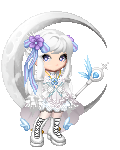 Posted: Mon, 09 Dec 2013 19:01:57 +0000
Dereshi
Chosan
Dereshi
Chosan
Dereshi


Don't know him either. And apart from the introduction he didn't say much.
Yup the historic background is what got me into trying this drama in first place. I love to watch (and read) historic fiction. Definitely. And sometimes they stronger they appear to be, the more they actually need it.
He never really does. He's like the casual part-timer for super trio lol.
I still miss watching a lot of the ancient china historical fiction, but Brother's keeper was definitely a lot better than what I was expecting. Generally family feud dramas don't generate a lot of interest for me, but this one felt real. And I really like how positive the story is. We can work hard, we might not get exactly what we put in, we can love hard, and not be loved back the way we want to be, we can be good but still suffer, and yet none of those reasons are a good reason to give up on life. And you're right, the stronger people look on the outside, the more fragile they probably are on the inside.
Oh while we're being deep, I'll throw in a line from Dayo last night which was pretty nice. "The world is simple, mankind is complex."
That awkward moment when he says 'And I'm Ottoooo' and no one knows xD
I usually like family themed dramas from TVB. Although I can see your point since some of them seem very exaggerated, the drama staged. And yes it shows the importance to keep moving forward. And one might make mistakes but shouldn't be afraid or ashamed of to make up for them.
Ah my cousin in China was watching the new Dayo series when I was there. She sure was enjoying it judging by her laughter
biggrin
Lol how true. I don't know if you've ever see that one episode at the end where a kid asks Chin Kar Lok where Eric Chung went and he told the kid that Eric went to go for a #2 and the kid didn't understand. So when Eric came back the kid told Eric that Chin Kar Lok asked him to ask Eric what a #2 meant lol that awkward half a second on Eric's face was priceless.
Not just unreal but sometimes it's too far away to relate. Like rich people and their double wives issues, inheritance issues etc. Oh yea it's funny. And it's a good funny too because the ones where they're trying to find mild comic relief only to make some silly scene in the middle of a serious moment is odd...
Lol yeah I've seen that. To be honest I didn't know it myself haha comes from growing up abroad = you know less slang words.
Yup those family feud things are about rich dynasties with big businesses most of the time now that I think about it. Double wives is not only a problem with rich families though. Well Dayo never disappoints when it comes to that. His style of comedy has quite a natural feel.
Oh really? I think I heard it somewhere as a kid and had asked my parents so i knew what it was. But you're right, there's a lot of slang words that will be harder to for the Chinese abroad to pick up. Like the one where they say "drop glasses" when I first heard it I didn't really get it until I understood that it meant you're so in awe that your glasses drop ha! The Chinese slang can be fun.
Yes that's true, there are poor guys that like to hide a lady in a golden house. But on a general basis for the shows it's these super rich families. I always look forward to Dayo's series, it's too bad he only does one every couple of years.