SakuraSyaoran
(?)Community Member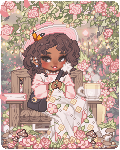 Shameless Lunatic
22,800 Points
100

500
Posted: Sun, 06 May 2012 16:45:34 +0000
xX Ratchet Lombax Xx
SakuraSyaoran
xX Ratchet Lombax Xx
SakuraSyaoran
xX Ratchet Lombax Xx
SakuraSyaoran

DC wishes they were this good. I wondering if their are going to try to scramble up a JLA movie in order to compete with the Avengers films, cause if they do it's going to be one big failure in comparison to the Avengers. Some people were mad b/c the took all the popular Avengers heroes and stuck them together mad made them the 1st Avengers Team. I laugh at this. Who wouldn't want all the popular Marvel heroes all togther in one movie?
☸☸Ratchet Lombax☸☸
Lol right you are. If they make a Avengers movie that has all the heroes it would be epic...but...there would be too much going on and based off the comics that I read, and still have, many Avengers would also have to die off before new ones come in. Like I said, if they just have all of them, there be way to much going on, or the movie would have to be way...way longer then 2-3 hours to watch for it to be good. Maybe many parts to that kind of movie. Hey, I like this Avengers since in a sense...these are the very first Avengers and the movies that had them in it included certain people which made this movie make a whole lot of sense. lol
Exactly! My only regret is that now I have to wait forever for the dvd to come out so I can watch it over and over. So I can be tide over until the next Avengers films comes out. (That and waiting for all the next Marvel hero films.) I wonder if in each film, will that be introducing small facts about Thanos? Or for each film will Thanos be gathering super-villains so that by the time Avengers 2 is out, it won't just be a team so superheroes fighting, it will be a team of super-villains fighting as well. I'm so excited!
Lol same here..I want that DVD and went I went with my gf we was like...heck yea...got to get it on DVD! And..(SPOILER LOOK AWAY) If Thanos/Darkseid does bring together super-villains like in the comics...that movie would be the best of all time...hopefully
Yeah it would! Hey you mentioning Darkseid, are we talking about DC now? Cause they seriously need to make a movie with Darkseid. That way future fans who don't know who Darkseid is, they can imagine a Thanos vs.Darkseid fight. I use to love imaging stuff like that.
xd
From my Understanding Thanos is his name in Marvel but in DC it is Darkseid and that the only person that killed Darkseid was Darkseid's own son. But this is info from comics which I have not read or seen myself to be honest so not sure :O
Nah it's just that Thanos was inspired by the character Darkseid from DC comics. So people love to imagine them fighting all the time. Both are considered all powerful and equivalent to greek gods.