Girl With The Windex Eyes
(?)Community Member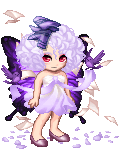 Posted: Mon, 07 May 2012 01:15:48 +0000
Some Badass Name
Dude, what's wrong with America? I think the show is rigged now, Hollie should have been out the night Louise left. She's not very versitile, not the best performer, and doesn't have as much charm as the other contestants.


I swear, if Joshua or Hollie wins, I'll never watch AI again.

Top three should have been Jessica, Skylar, and Phillip, with my money either on Jessica or Skylar. Now that Skylar's gone, I don't know anymore. I want Jessica to win, but the way it seems, Hollie will take her out. Rude. If Jessica goes down, that's it. Its all rigged. Because that little girl sings like a pro. And Skylar was well beyond her years in performance.

Just... mad.
They all are great singers. It isn't rigged.. just the big majority of people are voting for ones you don't want to be voted for. Also not everyone who watches votes or don't vote as much as some people. Everyone is awesome... I'd probably not listen to a Joshua album... maybe like some of his songs, but that doesn't mean he isn't a great singer. They just aren't your cup of tea. The only way I'd get mad is if someone horrible won... ..eh... was kind of like that with Scotty.. but not going to let one season bother me. Life is still going to go on. The good ones will get record deals.. that is why they are on here in the first place. Yes, being the AI winner would be great for them, but mainly they want that record deal and it helps with having your talent exposed.