Divine Moment of Truth
(?)Community Member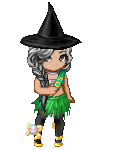 Dapper Swapper
8,650 Points
100
Posted: Thu, 28 Jul 2011 06:21:55 +0000
The Encyclopedia of Electronic Dance Music
This was originally posted on Plurlife.com to help people new to EDM understand the different types a little bit better. All credit goes to Tofu <3
Hello and welcome newbies to Tofus guide to electronic dance music! This guide will allow all those new to electronic dance music to understand all the genres of EDM (electronic dance music) that are out there just waiting to be listened to, and for those experienced listeners, maybe discover some subgenres they never knew about!
Of course this guide wont cover every single subgenre of every genre out there because that would take forever. But it will cover the most fundamental and popular ones out there and i did fuse alot of them into 1 to try and generalize the sound.
(One more note*
there maybe (probably are lol) incomplete portions where i got lazy/forgot something. or maybe you see something you think you can update better or contribute to. feel free to send me whatever contributions you wish to add or update and ill check em out)
So lets begin!
Ambient - Downtempo - Psybient - Triphop
These are basically your chillout/tripout genres right here. Beats are slower, but in exchange you get more layers of sounds going which creates a sort of 'trippy' atmosphere. Dont mistake this for just being something to relax to though. these djs still bring it each time they play and drop some pretty dope sets that will make your body move! Downtempo is a laid-back electronic music style similar to ambient music, but usually with a beat or groove unlike the beatless forms of Ambient music. The beat is sometimes made from loops that have a hypnotic feeling. Sometimes the beats are more complicated and more featured instead of being in the background, but even then they are usually less intense than other kinds of electronic music like Trance
artists include:
Bluetech, Shpongle, Ott, Beats Antique, Thievery Corporation, Phutureprimitive, Boards Of Canada, Sounds From The Ground,
Trip Hop
Trip hop is a music genre that refers to a musical trend that began in the mid-1990s of downtempo electronic music and grew out of England's hip hop and house scenes, including the Bristol underground scene. It has been described as "Europe's alternative choice in the second half of the '90s", and a fusion "of Hip-Hop and Electronica until neither genre is recognizable.
Common musical aesthetics include a bass-heavy drumbeat, often emulating the slowed breakbeat samples typical of Hip Hop in the 1990s. Vocals in Trip Hop are often female and feature characteristics of various singing styles including R'n'B, Jazz and Rock. The vocals are not the focus of the music though which is one of the things that truly differs it from hip-hop.
Artists include: Thievery corporation, DJ Shadow, Gorillaz, Massive Attack, Tricky, Portishead, DJ Spooky, DJ Krush, Tokimonsta